Criminal Minds: Evolution Was Never A Hard Sell For A.J. Cook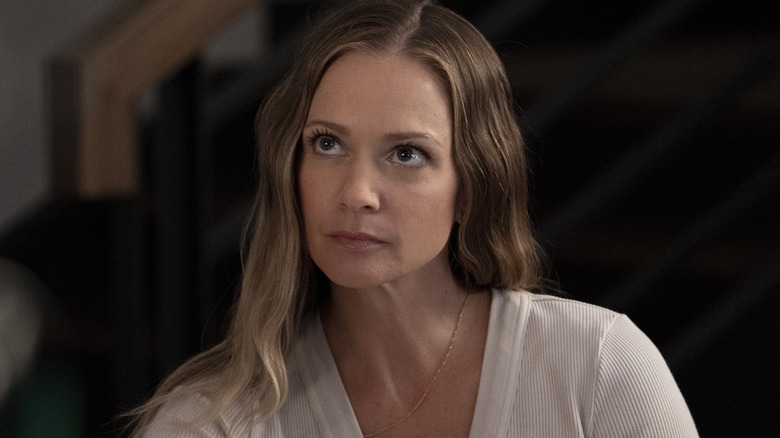 Michael Yarish /Paramount+
CBS ended one of its most beloved shows, "Criminal Minds," after 15 seasons, but the tight-knit cast of the procedural series knew that an update or reunion was inevitable. Much to their and their fans' surprise, Paramount+ unleashed "Criminal Minds: Evolution" shortly after the original show was canceled. Coming with a newfound sense of freedom, the follow-up series isn't restricted by the guidelines of network TV's standards and practices, leading to a grittier version of the already dark proceedings.
Most of the main and recurring cast of "Criminal Minds" returned for "Evolution," and it wasn't a tough sell at all for A.J. Cook, who plays Behavioral Analysis Unit Supervisory Special Agent Jennifer "JJ" Jareau. After joining the show after the initial pilot, Jareau became a mainstay and fan-favorite character. She formed a platonic best-friend relationship with Dr. Spencer Reid (Matthew Gray Gubler) and has done everything from working at the Pentagon and in Afghanistan to getting married and having several children throughout her long tenure on the series. So, it was a no-brainer for Cook to return to her iconic character when the new series was announced.
The reunion was a quick turnaround, but the cast was ready to go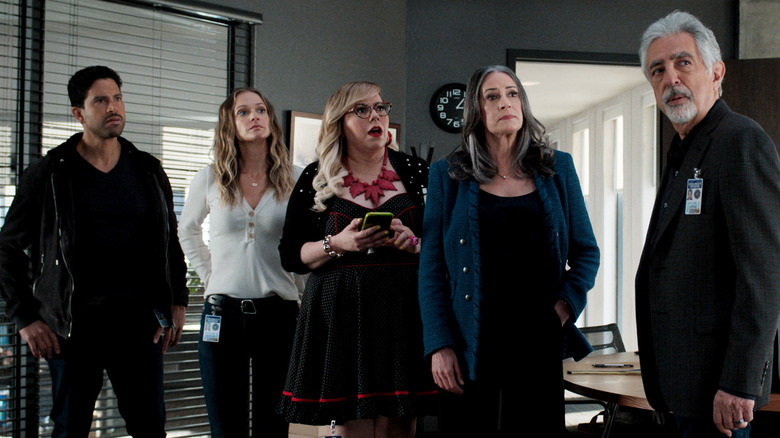 Paramount+
When it came time to reboot "Criminal Minds" in 2022, long-time franchise star A.J. Cook was all in. It was not long after the show was canceled in 2020 that Paramount+ came calling with its more adult-oriented "Criminal Minds: Evolution." Cook told Collider that as soon as filming wrapped on Season 15, the cast began talking about a reunion or follow-up. She said, "We always knew that we were gonna do it again. The surprising part, for me and for some of my castmates, was how quickly the turnaround was."
Cook continued, "We were thrilled to be doing this again because we were all so close." The cast formed such a tight bond that when the COVID-19 pandemic shut down Hollywood, they were feeling a sense of separation anxiety. Cook explained that when the idea of "Criminal Minds: Evolution" was first presented to the stars, which included other vets of the long-running show Joe Mantegna, Kirsten Vangsness, Aisha Tyler, Adam Rodriguez, and Paget Brewster, "We decided to hop on a big Zoom conference call, which was so much fun ... There was a lot of laughter." For them, the reboot was a ray of light in some dark times.
While other big names from the original, like Matthew Gray Gubler and Daniel Henney, couldn't make it for the filming of "Evolution," A.J. Cook insists there will always be a place for them in the "Criminal Minds" universe. For the cast that was able to return, Cook said, "We all just really, genuinely love being around each other, so it was not a hard sell, by any means. You didn't really have to convince any of us to come back."