Yes, Quantumania's Paul Rudd Thinks Ants Would Enjoy Kicking Back With A Heineken - Exclusive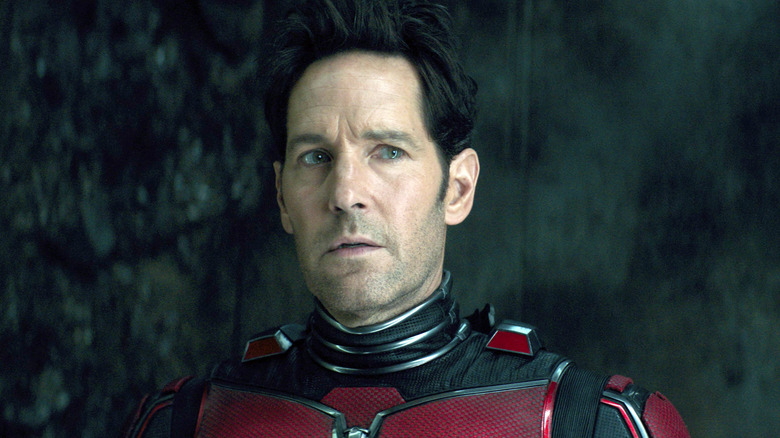 Marvel Studios/Disney
Paul Rudd fans are getting a lot of much-needed content this week. "Ant-Man and the Wasp: Quantumania" is set to hit the big screens on February 17, with press kicking off at an extravagant Los Angeles premiere. The Kansas City Chiefs fan made his way into a Super Bowl teaser as well, promoting not only the third movie in the "Ant-Man" trilogy but also Heineken's new non-alcoholic beer.
According to the brand's website, Heineken 0.0 tastes like "refreshing fruity notes" with a "soft malty body" — or as Paul Rudd described it, "really sweet." In an exclusive interview with Looper's sister site, Mashed, the MCU star candidly explained, "What was fun about playing this in this ad ... [The idea] that a superhero, Ant-Man, is coming in and drinking a beer after a long day of saving the universe is funny." Rudd works vigorously (and in miniature) in the Quantum realm, so it's safe to say that he deserves an alcohol-removed beer — and apparently, so do the diligent ants who help him out.
The ants won't need much beer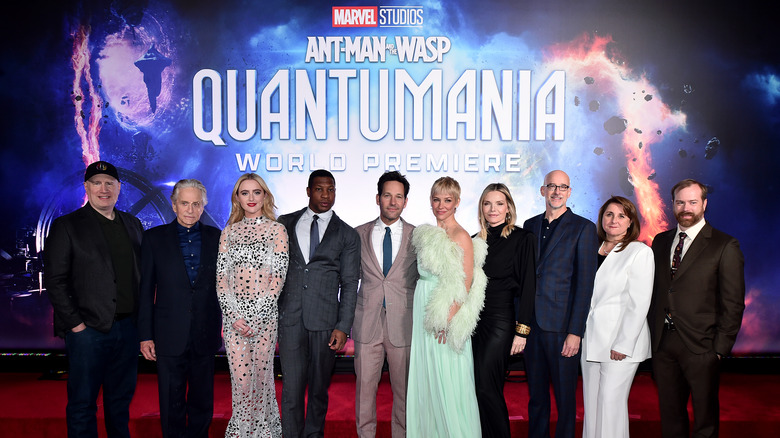 Alberto E. Rodriguez/Getty Images
First and foremost, let's get the most important question out of the way: Can ants actually get drunk? Ant-Man, aka Paul Rudd, seems to think they can. "Ants can, and it doesn't take much — just a drop. A drop will do it," Rudd laughed. "This is a great thing, and this is going to sound like I'm shilling, but if these ants drink Heineken 0.0, they can go about building their nests and keep a clear head, and their sense of smell will not be affected."
We did some research of our own, and it turns out that ants actually can get drunk. The insect is automatically attracted to carbohydrates and sugars that alcohol provides, so if your beer takes a spill, just know that ants may be there ready and waiting to sip it up (via Ant-Keeper). Also, after some time, rotting fruits ferment and create an alcohol product that can also be the source of an ant's wild night.
But that won't be an issue with a non-alcoholic beverage like Heineken 0.0, according to Rudd. "They can go about in their colonies and work as a community," he said. We believe Rudd has enough experience around ants to make the right call.
You can check out a teaser of Paul Rudd's Super Bowl commercial with Heineken 0.0 on YouTube here. "Ant-Man and the Wasp: Quantumania" premieres in theaters on February 17, 2023.
Static Media owns and operates Looper and Mashed.