Star Wars Star Peter Mayhew's Widow Successfully Halts Chewbacca Memorabilia Auction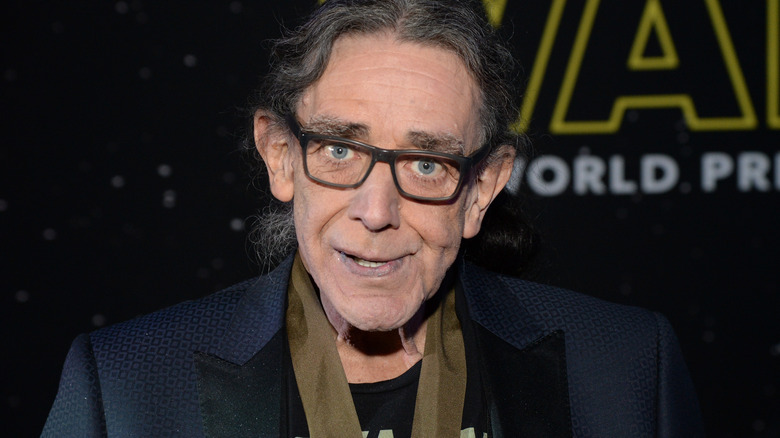 Michael Kovac/Getty Images
Chewbacca actor Peter Mayhew's widow's online campaign to recover her late husband's "Star Wars" memorabilia that was left behind at the couple's former residence before it went on the auction block has ended on a positive note.
Mayhew played the furry Wookie counterpart of scoundrel turned Rebel hero Han Solo (Harrison Ford) in the original "Star Wars" trilogy from 1977 to 1983 and reprised the role for both "Star Wars: Episode III – Revenge of the Sith" in 2005 and the first film in the sequel trilogy, "Star Wars: Episode VII – The Force Awakens," in 2015. However, he passed away at age 74 in 2019.
According to Variety, the actor had accumulated various scripts, call sheets, and other items connected to his "Star Wars" role, which were discovered in the Mayhews' attic after they moved out. But when Angie Mayhew got word that Ryedale Auctioneers was going to sell the items, she launched a series of tweets tagging the auction house and its founder.
"When we moved out of this house Peter's movement challenges made it impossible for him to get into the attic to get the rest of these memories. It really breaks my heart to see our belongings auctioned off like this by @angusashworth and @RyedaleAuction1," Angie Mayhew wrote on Twitter on February 8.
Auction house agrees to donate items to Peter Mayhew Foundation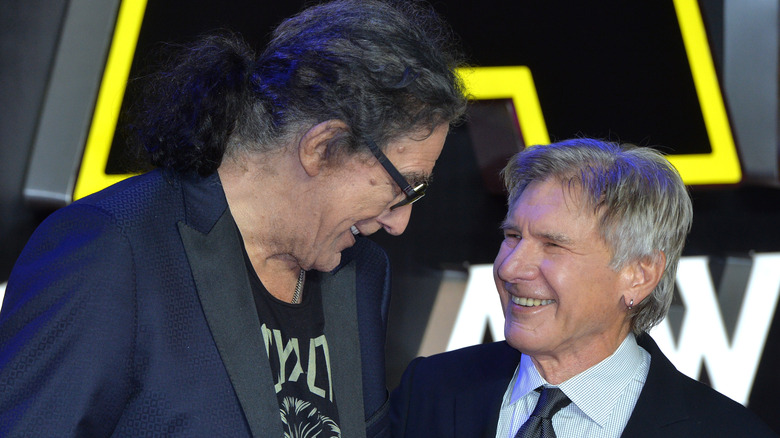 Anthony Harvey/Getty Images
Tweeting from the Peter Mayhew Foundation account, Angie Mayhew further explained why her husband was forced to abandon some of his personal belongings when they moved out of their house: "It was one of Peter's and my biggest regrets that we had to leave these items behind, but his knees and joints had gotten to be so painful that he was no longer able to go into the attic to get them."
Fortunately, Angie Mayhew's tweets did eventually catch the attention of Angus Ashworth and Ryedale Auctioneers. "BBC Breakfast" host Jon Kay shared a statement from the auction house on Twitter on February 10. "Looks like the sale of #Chewbacca memorabilia is OFF following criticism from #StarWars fans & family of the late Peter Mayhew. Items now being offered/donated to the actor's Foundation," Kay wrote.
Going by the Twitter handle @TheWookieRoars, the foundation states in its Twitter bio that it is a "501(c)3 Charity serving those in need in loving memory of the late Peter Mayhew." The account is run by both Angie Mayhew and the foundation's director of philanthropy, Matthew Egan.