Peter Mayhew, Chewbacca Actor In Star Wars Franchise, Dies At 74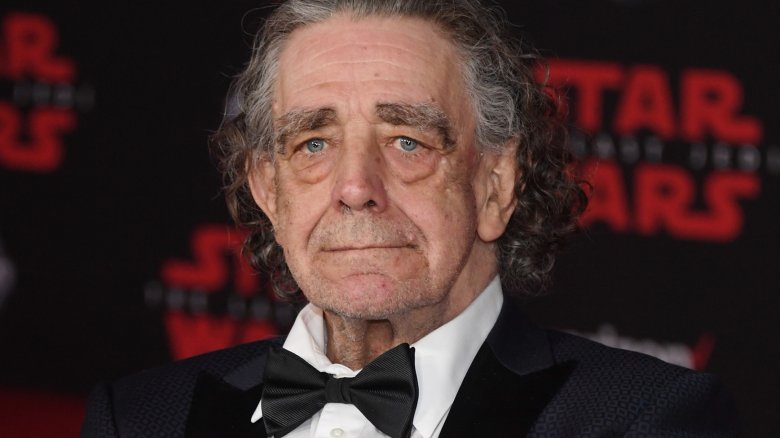 Getty Images
Peter Mayhew, the actor best known for playing the lovable Wookiee Chewbacca in the Star Wars franchise, has died. 
Mayhew's family broke the news on Thursday, May 2, 2019, confirming that he passed away on the evening of Tuesday, April 30, 2019 surrounded by loved ones in his home in North Texas. He was 74 years old.
An exact cause of death was not given, though Mayhew had endured quite a few health issues in recent years. In 2013, Mayhew underwent double knee replacement surgery after having been in a wheelchair for some time. Two years later, he was hospitalized for pnuemonia. The actor announced in July of 2018 that he had undergone spinal surgery to improve his mobility. He tweeted at the time, "It's been a success & I'll be spending the upcoming weeks recovering. A big thank you to the doctors, staff, my family & friends that have helped me through this." 
Standing 7 feet and 3 inches tall at his peak height, Mayhew was diagnosed with gigantism at age 8. (Although it has been widely reported that he had Marfan syndrome, it doesn't seem he did.) His autobiographical graphic novel says doctors blasted his pituitary gland with X-rays when he was young so he wouldn't grow to an unsustainable 8 feet tall.
His tremendous height helped Mayhew, an English native who became a U.S. citizen through naturalization in 2005, land the role of Chewbacca in 1977's Star Wars: A New Hope (then just called Star Wars). Mayhew reprised the role again and again, returning to bring to life the Wookiee warrior, Millennium Falcon co-pilot, and best bud to Han Solo for The Empire Strikes Back in 1980, Return of the Jedi in 1983, Revenge of the Sith in 2005, and The Force Awakens in 2015. He remained a part of the storied saga until he retired post-Force Awakens and passed the baton to Joonas Suotamo, who currently plays Chewie.
Mayhew's family shared to Twitter a post announcing his death but also detailing how happy Mayhew was to have been part of the Star Wars film series from the very beginning. 
"Peter was the man behind the mask of Chewbacca in the original Star Wars trilogy, episode 3 of the prequels, and the New Trilogy. He fought his way back from being wheelchair-bound to stand tall and portray Chewbacca once more in Star Wars: The Force Awakens. He also consulted on The Last Jedi in an attempt to teach his successor. He put his heart and soul into the role of Chewbacca, and it showed in every frame of the films, from his knock-kneed running, firing his bowcaster from the hip, his bright blue eyes, down to each subtle movement of his head and mouth. But to him, the Star Wars family meant so much more than a role in a film," the statement from Mayhew's family reads in part.
In a 2017 Instagram post, Suotamo praised Mayhew's talents, thanked him for showing him the way, and stated that he was honored to be filling his big (both literal and figurative) shoes. "Chewbacca is one of the most iconic characters in the history of film," he wrote. "And Peter's development and portrayal of this beloved Wookiee has spread so much joy across the globe. Peter's guidance and kindness have been invaluable gifts which warmed my spirit and prepared me for this journey. I aspire to make Peter proud and bring Star Wars fans the Chewie they know and love."
Beyond the Star Wars film franchise, Mayhew appeared as The Mechanic in 1978's Terror and as Dead Man in 2008's Yesterday Was a Lie. Mayhew also voiced Susha in the English dub of Dragon Ball GT: A Hero's Legacy. He took a few turns on television, though he mostly appeared as Chewbacca. Fans of the 1981 series Dark Towers may remember Mayhew as The Tall Knight.
Mayhew is survived by his wife, Angie, as well as his three children. His family is holding a private memorial on Saturday, June 29. A public gathering for Star Wars fans wishing to honor Mayhew's memory will be held sometime in December in Los Angeles during EmpireConLA, which takes place from Friday, December 6 to Sunday, December 8. 
Our thoughts are with Mayhew's friends and family during this difficult time of mourning.