You Season 4 Star Tilly Keeper Confesses To Stealing An R-Rated Prop From Set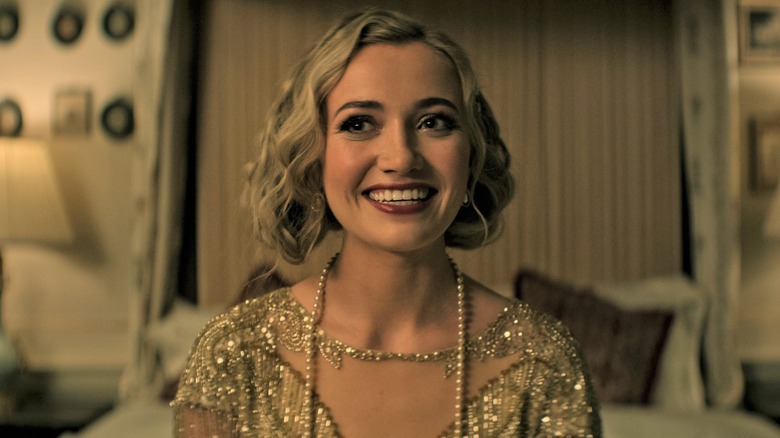 Netflix
Season 4, Part 1 of the popular psychological thriller series "You" is now on Netflix, and series star Tilly Keeper (a thematically appropriate last name in this context) has revealed that a certain NSFW prop from one of the season's most memorable sequences now has a new home with her.
If you've seen Season 4, Episode 4 of "You," you probably remember the scene in which wealthy heiress Lady Phoebe (Keeper) tries to seduce new friend Jonathan Moore, the latest identity of the murderous but strangely beloved Joe Goldberg (Penn Badgley). For reasons known only to the lady, her seduction process includes a multitude of distinctively-shaped candles — you can probably guess the shape, given the context — that somehow fail to seal the deal between the two.
One of the privileges of being part of the starring cast on a film or TV show is getting first dibs on any particularly steal-able props, and Tilly recently confessed to availing herself of one of those anatomical candles after filming on the sequence was completed.
She says the NSFW candles 'don't melt very nicely'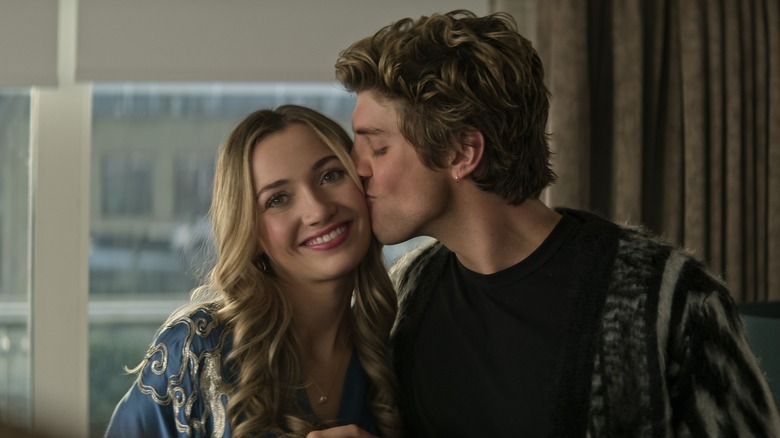 Netflix
Tilly Keeper's confession to taking home her "You" character's unusual candles comes in an interview with Cosmopolitan UK. "I stole something. I stole penis candles," Keeper admitted. "I've got one in my cupboard somewhere. Well, when you light them they don't melt very nicely, they don't keep their shape. It's a nice idea but not very well executed."
She went on to share that the candle managed to cause some havoc in her home life: "My dad was horrified when he stumbled upon it."
It's unfortunate that the candles seen in "You" don't seem to earn a passing grade as a decorative candle, but a product like that tends to serve as more of a novelty or gag gift anyway. Still, it's probably difficult to resist stealing such a unique (and disposable) prop from a set, and it wouldn't be surprising if a few more of those candles ended up in the homes of other "You" cast members.
The first five episodes of "You" Season 4 are now streaming on Netflix.