Harley Quinn Showrunner Justin Halpern Says The Kite-Man Spin-Off Is 'Out There'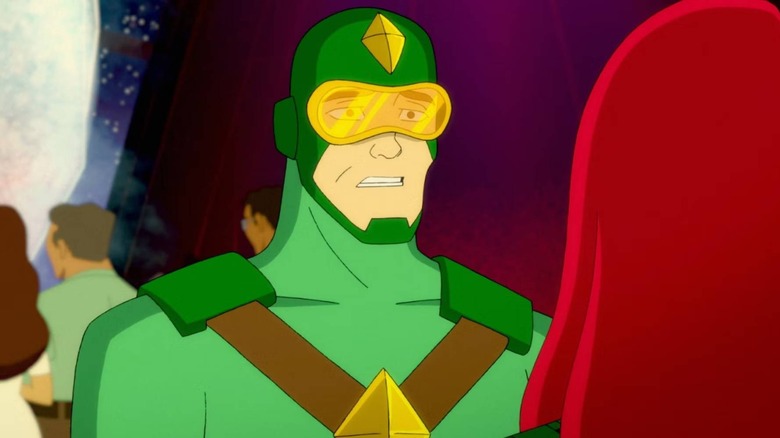 HBO Max
It's been a tumultuous few months for both DC properties and animated shows on HBO Max. DC has gone through quite an upheaval, with James Gunn and Peter Safran taking the extended universe in a new direction. Meanwhile, HBO Max has seemingly been on a mission to purge its streaming service of all animated titles, even something as much of a surefire hit as old "Looney Tunes" cartoons. Fortunately, one title that has gone through all of this relatively unscathed is "Harley Quinn," as it's been renewed for a fourth season and just dropped its Valentine's Day episode, "Harley Quinn: A Very Problematic Valentine's Day Special."
The show's been a bonafide hit since it first premiered on DC Universe before moving over to HBO Max. No doubt countless fans would riot if anything happened to the beloved supervillain sitcom, and it would appear that the powers that be have no plans to let the good times stop rolling. A spin-off focused on Poison Ivy's ex, Kite Man, is in the works that will reportedly center around a group of supervillains hanging around a bar called Noonan's (via Insider), sort of making it like "Cheers" but with Bane thrown into the mix. Things have been quiet on the spin-off front as of late, but "Harley Quinn" co-showrunner Justin Halpern recently teased what fans can expect from the forthcoming show. 
Get ready for more B-list supervillains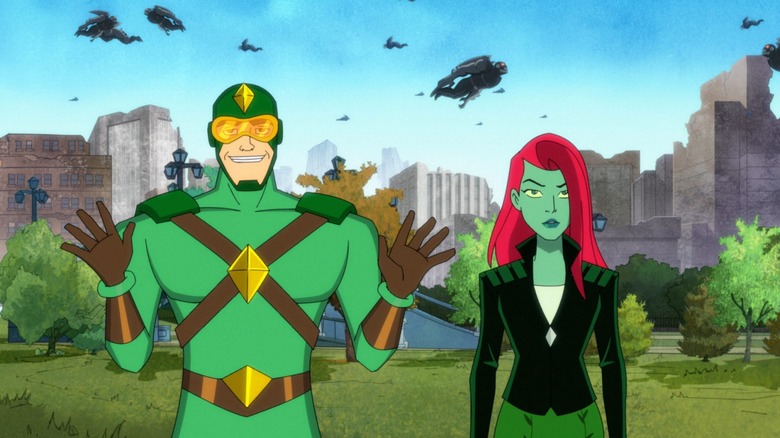 HBO Max
"Harley Quinn" takes familiar characters from the comics and transposes them into an inherently sillier, more bizarre world. Somehow, the show works pretty well because there's an innate silliness in having a bunch of bad guys make it their life's mission to annoy a guy dressed as a bat. So a character like Kite Man fits in right at home, and according to Justin Halpern, his spin-off will take him in even stranger directions. 
Speaking with Variety, Halpern, along with co-showrunner Patrick Schumacker, spoke at length about the making of the "Harley Quinn" Valentine's Day special. But at the end, they provided a little tidbit of what fans can expect moving into the "Kite Man" show. Halpern expressed, "It's run by Dean Lorey, who we did the first three seasons with, and he partners with Katie Rich, an amazing comedy writer. The Kite Man series is gonna hit some of the same vibes that the special does. It gets out there. It goes for it. They've done such a good job of making Kite Man and Golden Gliders lovable doofuses."
Despite utilizing DC characters, both shows draw influence from classic sitcoms, as Halpern goes on to say, "Pat and I pitched 'Harley' as 'It's 'Mary Tyler Moore' with a psycho killer at the front.' But we've always talked about the The Kite Man show as 'Cheers.' 'Cheers,' but for B-list supervillains." It sounds like a hoot. Still no word on when the Kite Man show will premiere, so stay tuned for more details in that department.