Spider-Man: Noir To Spin His Webs On Amazon Prime In New Live-Action Series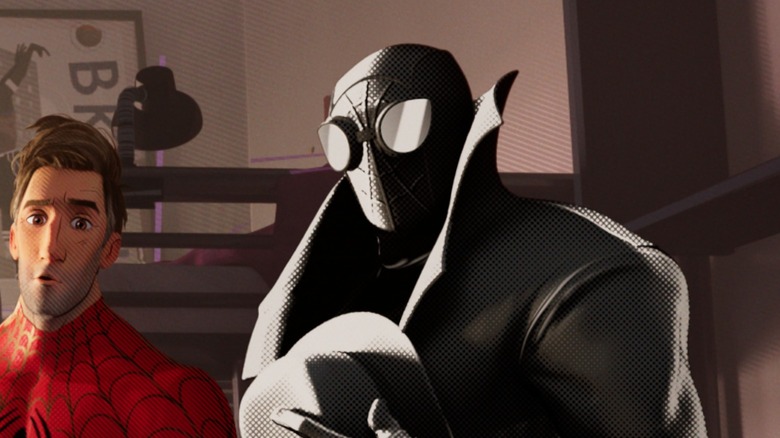 Sony Pictures Animation
"Spider-Man Noir" has been an alternate universe version of "Spider-Man" since 2009 when the first comics featuring the brooding, black-and-white version of our favorite web-slinger first debuted. However, many more people are likely familiar with the character thanks to 2018's "Into the Spider-Verse," which featured Nicolas Cage as the voice of the character, fighting alongside countless other variants of Spider-Man.
Now, it appears that the character is finally getting his time in the spotlight, with a new report revealing that the crime-fighting, hat-wearing New Yorker is getting his own series, courtesy of Amazon Studios. Set in 1930s New York City, the series will star someone other than Peter Parker donning the Spider-suit, although this one will look a little different from what fans of the franchise are used to in most versions of "Spider-Man."
Although details are currently sparse, read on to find out more about who is making the show.
Spider-Man: Noir's writer worked on 22 Jump Street and The Cloverfield Paradox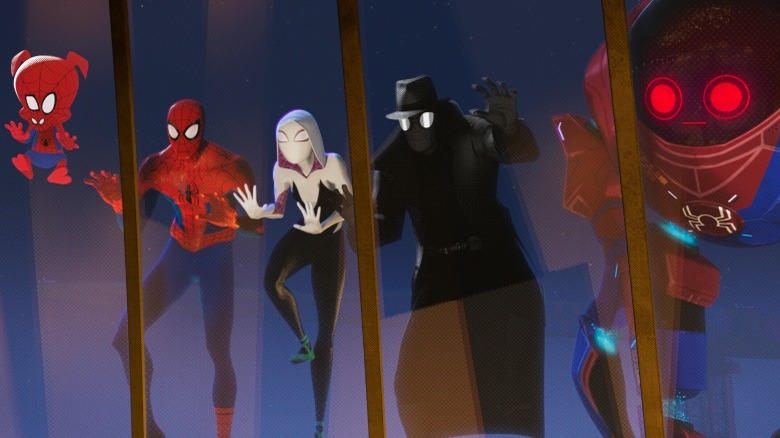 Sony Pictures Animation
We currently don't know who will be portraying the character, although we do know that, unlike all of his previous appearances, this series will feature him in live-action. Given that Nicolas Cage won't even be reprising his role as Spider-Man Noir in the upcoming "Spider-Man: Across the Spider-Verse," we think it's unlikely that the actor would be coming back into the role for a full live-action series. But hey, you never know.
We also know, thanks to a report from Variety that revealed the series' production, that Oren Uziel is serving as both the writer and executive producer for the show, developing it alongside fellow executive producers Phil Lord and Christopher Miller, who both produced on "Spider-Man: Into the Spider-Verse." Amy Pascal will also executive produce through Pascal Pictures.
Uziel has worked on many high-profile screenplays in the past, including those of "The Lost City," "22 Jump Street," "Mortal Kombat," and "The Cloverfield Paradox."