Criminal Minds: Evolution Fans Can Expect Far Fewer Voit And Rossi Scenes In Season 2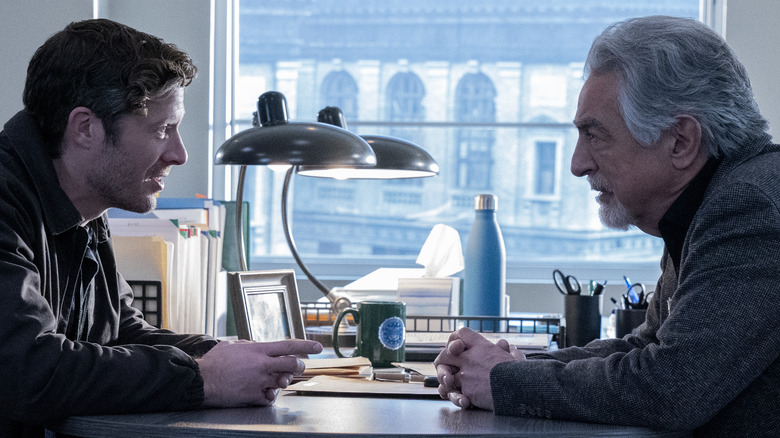 Bill Inoshita/Paramount+
This article contains spoilers for Season 1 of "Criminal Minds: Evolution."
Zach Gilford's Elias Voit has managed to hurt a lot of people throughout "Criminal Minds: Evolution." Between operating a massive network of serial killers, playing mind games with the BAU team, and even managing to kill off [SPOILER] in the Season 1 finale, there's no shortage to the amount of havoc the mastermind has wreaked. However, few characters have been as directly impacted by his dark deeds as Joe Montegna's David Rossi. The special agent's obsession with catching Voit led to his kidnapping at the hands of the very same man, and while he survived the ordeal, he's been left with emotional scars that aren't likely to heal any time soon.
With the relationship between Rossi and Voit proving to be a very interesting facet of the revival series, some fans may be looking forward to seeing the two interact further. But while there are plenty of exciting things fans can expect in "Criminal Minds: Evolution" Season 2, it appears that viewers should temper their expectations when it comes to how frequently this pair of mortal enemies will be speaking to one another in the future.
Voit and Rossi need some time apart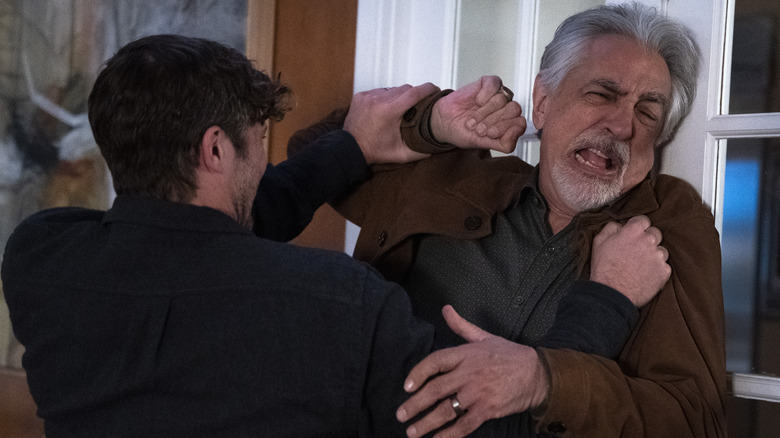 Bill Inoshita/Paramount+
It seems that "Criminal Minds: Evolution" Season 2 will have fans waiting for the next big confrontation between Voit and Rossi. Showrunner Erica Messer told TV Insider that the team wants to invert the pair's dynamic for the next season. "We always felt like, because this first year with Zach, the only cast member who interacted with him, other than when they were directing, was Joe as Rossi, and then this year we want everyone else to have a scene with him except for Rossi, because Rossi's been a little bit traumatized by what happened," she explained. "And if that's what Voit wants, if he wants to talk to Rossi, we can't give him that."
Nevertheless, Rossi and Voit's Season 2 dynamic may be especially interesting when considering the latter's new role. Having been brought into custody, Voit will be more accessible than ever to Rossi as an information source. "So this season we're planning on using him almost the way Hannibal Lecter was used in 'Silence of the Lambs,' that we have this brilliant mind, twisted profiler in custody and we don't wanna talk to him," Messer said.
As for when viewers can expect "Criminal Minds: Evolution" Season 2, it's going to be a while. Paramount+'s statement on the show's renewal confirmed that production begins sometime in 2023, so for now, fans can only speculate on what Voit and Rossi will say to one another the next time they cross paths.