Criminal Minds: Evolution Fans Find Themselves Surprisingly Sad Over [SPOILERS] Death In The Finale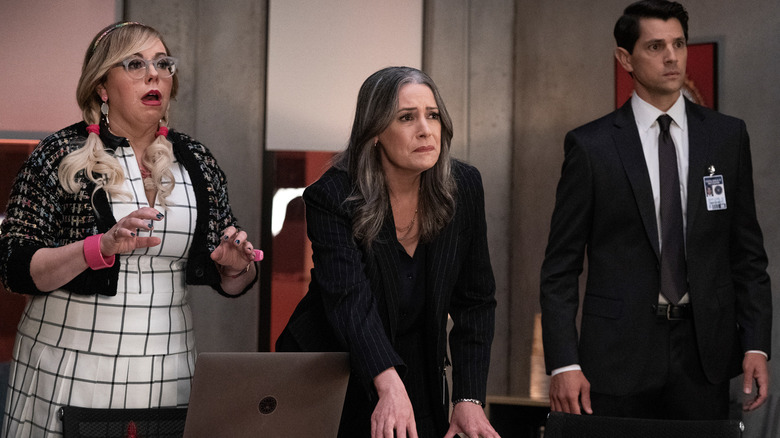 Michael Yarish/Paramount+
Contains spoilers for "Criminal Minds: Evolution" Season 1, Episode 10
While "Criminal Minds: Evolution" serves as a revival of the canceled "Criminal Minds" series, its genesis differs in certain key ways from the sort of franchise revival becoming increasingly common in today's pop cultural landscape. Perhaps most notably, "Criminal Minds" was canceled in 2020, and "Evolution" kicked off roughly two-and-a-half years later, meaning that the break between its cancellation and continuation wasn't necessarily that much longer than a standard gap between two contiguous TV seasons.
Showrunner Erica Messer felt confident about bringing "Criminal Minds" back prior to "Evolution" premiering on Paramount+, explaining in an interview that she believed the original show's cast and crew were in a good place when "Criminal Minds" was canceled. In fact, Messer also claimed that streaming on Paramount+ changed "Criminal Minds" for the better, opening up new storytelling possibilities. Fans seem to agree that the revival is working out well, given that Paramount+ announced "Criminal Minds: Evolution" Season 2 before its first had even concluded.
After the Season 1 finale, then, fans can rest assured that more "Criminal Minds: Evolution" is on its way. That said, in the immediate wake of this episode's premiere on February 9, numerous fans took to social media to share how sad they were about the surprise death of Doug Bailey (Nicholas D'Agosto), a character introduced in "Evolution" Episode 1.
Fans online weren't happy about Voit killing Bailey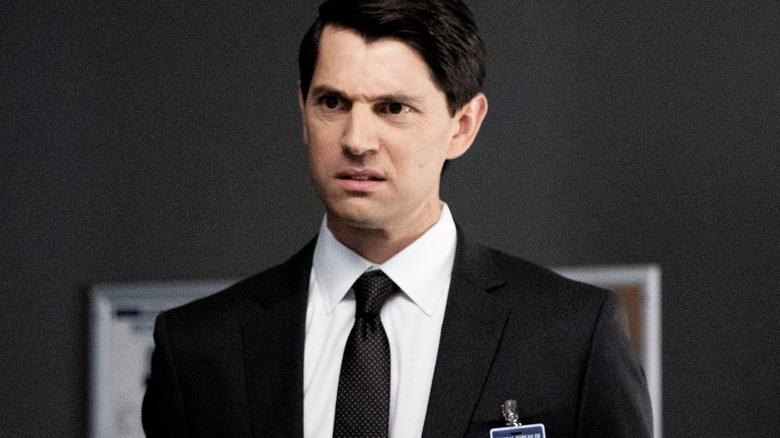 Michael Yarish/Paramount+
Partway through the "Criminal Minds: Evolution" Season 1 finale, FBI director Doug Bailey meets with criminal mastermind and principal antagonist Elias Voit (Zach Gilford), attempting to convince him to surrender. Instead, Voit shoots and kills Bailey. In a Reddit discussion thread about this episode, user SupaPartTimer shared that this death occurred right when they were beginning to appreciate Bailey's character. Similarly, user megan_6724 argued that Bailey was developing the potential to become popular with the show's fan base at large. "I'm kinda bummed that they killed him," they added.
On Twitter, a fan account for "Criminal Minds" cast member Paget Brewster posted in honor of Bailey's character, adding that they were particularly upset about his death. Numerous users replied that they too were sad about the development, like @cnovaks_, who also argued that his character was only just beginning to become interesting, making his death feel like a waste. Meanwhile, a different Paget Brewster fan account wrote, "I can't believe they killed off Bailey l, I saw it coming and yet I CRIED my eyes out."
Bailey's death, then, seems to have affected plenty of "Criminal Minds" viewers, both as a compelling dramatic development, and, in some fans' estimation, a premature end to a promising cast member. How the "Criminal Minds" team continues in Bailey's absence should prove significant moving into Season 2.