The Iconic Family Guy Catchphrase Mila Kunis Always Hears In Public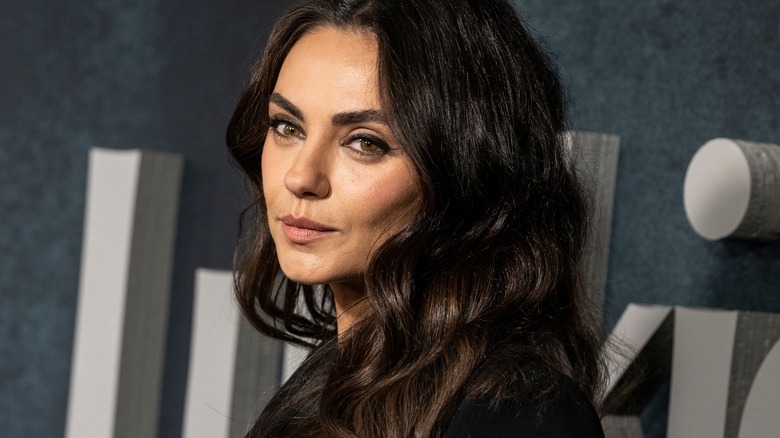 lev radin/Shutterstock
It's wild to think just how much of a part Mila Kunis has played in some of the most iconic TV shows in history. Firstly there was her time as Jackie Burkhart in the beloved sitcom "That 70s Show" and her return to the role in its recent follow-up, "That 90s Show," along with her husband and former co-star Ashton Kutcher. She also applied her vocal cords for the role of Meg Griffin in the long-running animated series, "Family Guy." Replacing Lacey Chabert in the role on the show's 2nd season back in 1999, Kunis has become synonymous with the character that has become the constant punching bag of the family and just about any character that crosses the young teen's path on the show.
However, while she may have been put through the wringer over 20-plus seasons, Meg's place in "Family Guy" has cemented quotes that are eternally linked to Kunis, just as much as Peter's impish laugh or Stewie's pronunciation of Cool Whip has with Seth McFarlane. Unfortunately, there is one line that the actress can't shake regarding her relationship with the least-liked member of the Griffin family. One that isn't particularly nice to hear but, in all honesty, totally understandable.
Mila Kunis gets told to shut up a lot, thanks to her time on Family Guy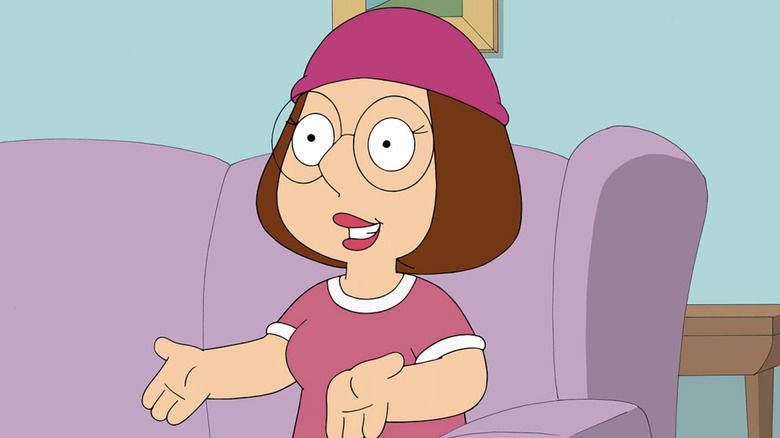 Fox
During an appearance on The Graham Norton Show (via YouTube), Mila Kunis was asked if there's a standout line that fans and passers-by yell at her if they catch her on the street. Unfortunately, it turns out that the abuse Meg gets has drifted out into reality as Kunis is often given the same harsh treatment with the most favored line.
"The one thing I do get the most of is' shut up, Meg' in the street," she revealed. "All the time. All the time," Kunis explained without hesitation or indicating any form of offense when it happens. It's a demand often thrown at Peter and Lois Griffin's oldest child, who has become the permanent mood killer and totally forgotten family member of the household over the years. 
It's good to know that Kunis can take it on the chin and good spirits. Having said that, though, with "Family Guy" getting renewed for a 22nd and 23rd season, she can't have much of a choice.