An Avatar Experience Is Coming To Disneyland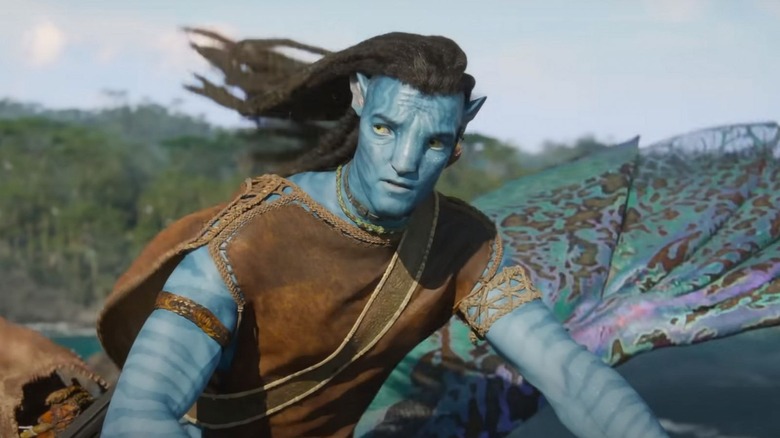 20th Century Studios
For years, it seemed like "Avatar" may have been a flash-in-the-pan success. It became the highest-grossing movie of all time, and for years, there was naturally chatter about a follow-up. James Cameron even spoke about expanding it into a whole franchise, but the series remained dormant for years. However, things changed when a sequel finally came to fruition — "Avatar: The Way of Water." The film has already grossed over $2 billion at the box office, and its total will only increase in the coming months. 
That kind of haul means Disney and 20th Century Studios will definitely want to keep the good times rolling, with plenty more "Avatar" sequels on the way. But it seems more movies isn't the only way Disney wants to capitalize on the public's fascination with Pandora and the Na'vi. While an "Avatar" world already exists at Disney's Animal Kingdom Theme Park in Orlando, Florida, it would appear some kind of experience will also make its way to Anaheim, California, so that those on the West Coast can enjoy a trip to Pandora, too. 
Details are non-existent for the Avatar Disneyland ride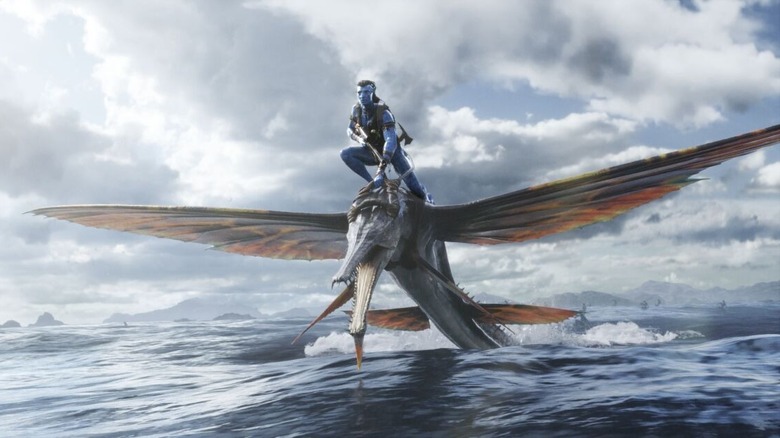 20th Century Studios
Presently, there's nothing "Avatar" related at Disneyland in California right now, but the park has made great strides to incorporate its latest franchises into the area. Star Wars: Galaxy's Edge opened up not too long ago, and Disney's California Adventure introduced Avengers Campus, where Marvel superheroes walk around guests. It would appear the theme park is next interested in bringing Pandora to guests, as CEO Bob Iger recently announced during a Q1 earnings call (via Cinema Blend).
He didn't go into any details, so it's unclear what the extent of the expansion will be like. Will it be a single ride or a full experience? All Iger mentioned was that some kind of "Avatar" entertainment would come to Disneyland, meaning it would be the first from the franchise to make its way to Anaheim.
"Avatar" seems like it will expand as a brand in a big way. In addition to coming to Disneyland, "Avatar 3" will come out in theaters soon with a planned release date of December 20, 2024. There's also an "Avatar" video game in the works from Ubisoft. There's a lot coming down the pipeline for the many fans of the sci-fi epic.