Whatever Happened To The ChordBuddy From Shark Tank?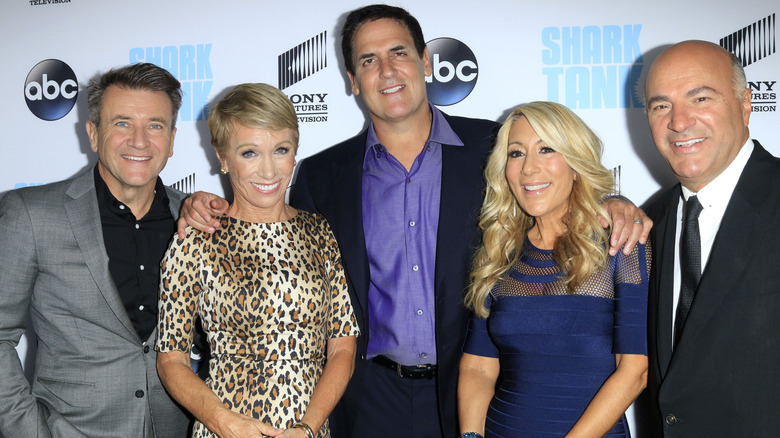 Kathy Hutchins/Shutterstock
We may receive a commission on purchases made from links.
There's a good chance that you know someone who gave up trying to play the guitar, or you are that person (no shame). In fact, according to Fender, up to 90% of guitar players quit the instrument within three months of taking it up. But LA (Lower Alabama) native Travis Perry has a solution that will keep you motivated and greatly accelerate your progress. The ChordBuddy is a system that allows first-time guitar players to play with great accuracy. The kit comes with a special device that attaches to the guitar's neck, giving the user an easier way to play the instrument. What would normally take someone two months to learn takes only a few moments with ChordBuddy. 
But Perry would have to play a different tune to impress the sharks on "Shark Tank." Appearing in Season 3, Episode 3, Perry came onto the show seeking a $125,000 investment in exchange for 10% of his company, which had already earned more than $500,000 by the time he appeared in the tank. It's music to the sharks' ears, with four of them putting out solid offers. Perry's pick ended up being rock star wannabe Robert Herjavec, who was willing to give him the $125,000 but for 20% of the business, along with an additional $50,000 to produce an infomercial. With a passionate shark on his side, have Perry and ChordBuddy been able to keep on rocking into new sales? 
ChordBuddy saw success, but not without some hurdles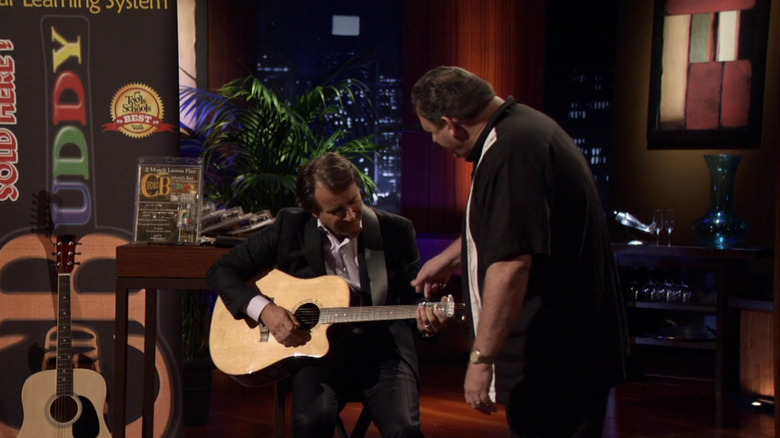 Sony Pictures Television
ChordBuddy made a splash when it appeared on the third season of "Shark Tank." And thankfully, it has continued to ride that wave well down the road. After the deal between ChordBuddy creator Travis Perry and investor Robert Herjavec was finalized, the business saw some major changes. As per BizzBucket, ChordBuddy saw a great bump in sales on Amazon and increased its reach by having musician John Rich as one of its spokespeople. The company's line of educational products and kits can be found both on its website and on Amazon. 
Perry was included in a segment for the "Shark Tank" spinoff series "Beyond the Tank" in 2015. In the segment, Perry explains that after his time on the show, the phone would not stop ringing from excited customers. Similarly, the product found its way into retail spaces, with Perry entering one during the segment that was down to its last ChordBuddy. However, Perry found difficulties with Herjavec when it was discovered that the company's sales were gradually going down due to Perry spending his time developing a new educational product, the MathBuddy, which teaches math through music. He also refuses to have ChordBuddy be made overseas, much to Herjavec's dismay. Things end happily, however, as the MathBuddy receives support from a group of educators following a presentation.