Cody Fern Wouldn't Mind Diving Into Another AHS Crossover (Especially If It's Asylum)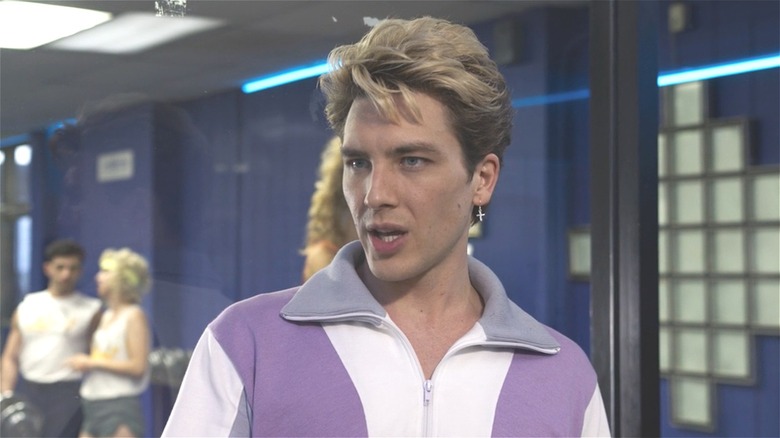 FX
Cody Fern is one of the more recent additions to the growing cast of actors who have spent time appearing in "American Horror Story" and its spin-off, "American Horror Stories." Generally, if one pops up in one of these Brad Falchuk and Ryan Murphy projects, there is a good chance that they will continue to do so. According to IMDb, Fern has been many different characters, including the literal Antichrist, a park ranger, a vapid narcissist, an alien, and even a Puritan. In other words, Fern has had quite a few different experiences on the "American Horror Story" set and its spin-off series.
In an interview with Entertainment Weekly, Fern was asked about working with Murphy and how Murphy told Fern he would be appearing in "American Horror Story." Fern explained, "I realized I was going to do 'Horror Story' in October [2017], but [Murphy] is very mysterious, and he doesn't give any details. All I knew is that I'd be playing this character with long blond hair who had an affinity for capes, and I'd be acting with Sarah Paulson and Kathy Bates. That's all I needed to hear." Considering that Fern has already popped up throughout the "American Horror Story" franchise, it looks like he wouldn't mind lending his talents to the series once again, especially if it's the continuation of a well-loved season.
Fern would love to be in an American Horror Story: Asylum crossover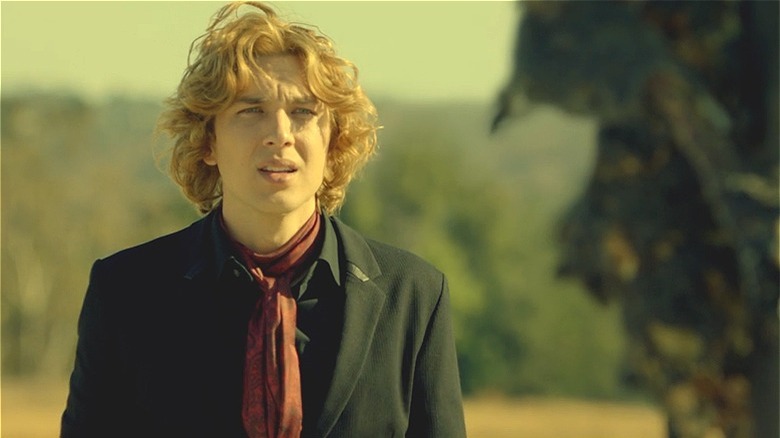 FX
Cody Fern's first appearance in the greater world of "American Horror Story" occurred during the "Apocalypse" season, where he plays the fan-favorite Antichrist Michael Langdon. "Apocalypse," for all intents and purposes, is a sequel to "American Horror Story: Coven," as the witches are instrumental in saving the world through their mastery of the arcane arts. This means that Fern is already reasonably comfortable stepping into an "American Horror Story" season that builds on a previous one. In addition, Fern has a good working relationship with the creators of "AHS," so it is only a matter of time before he appears again in the beloved series.
Speaking with Decider in 2021, Fern explained that he loves working with Ryan Murphy and that the creator pushes him in different directions, mentioning his park ranger character in "American Horror Stories." Fern was then asked if there was a particular crossover season like "Apocalypse" that he would love to do, and he replied, "If there was another crossover? I would really like to dive into the world of 'Asylum.'" Fern later added, "Yeah, I think that was a particularly great season. So I think I would have to go with 'Asylum.'"
Fern says AHS creators like to toss actors into the character deep-end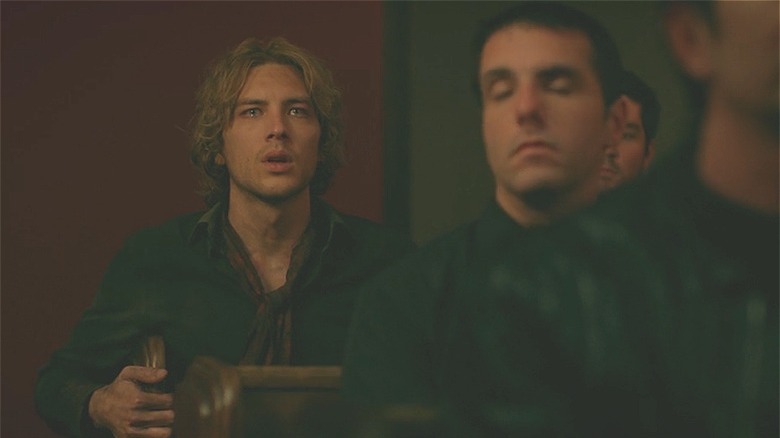 FX
Cody Fern was asked what kind of character he would play in this speculative continuation of "American Horror Story: Asylum," and he gave a nuanced answer. Fern explained that every time anybody receives a script from Ryan Murphy, it is best not to assume anything about the character and to go in with zero expectations. Once again, Fern mentioned the character of Stan Vogel in "American Horror Stories" and how he thought nobody would ever believe that he was a park ranger. However, Fern added that after some research, he figured out how to approach the character and that Murphy is usually really good at giving actors particular roles that may or may not be a part of their standard repertoire.
Fern elaborated, "There's this really great thing in Ryan's world of working on material that you would never pick for yourself or you would never think you could do. Then he comes up with these really great characters and great concepts and puts you in this world, and then you kind of sink or swim." Fern continued, "Some people really swim, and some people don't. It's different styles and different stories, and I feel particularly at home in Ryan's world and with Ryan's material." This statement shows that Fern doesn't have a specific role in mind when it comes to appearing in the "American Horror Story" franchise since he enjoys working with Murphy and doesn't mind getting out of his comfort zone.