Why One Degrassi: The Next Generation Episode Was Never Aired In The US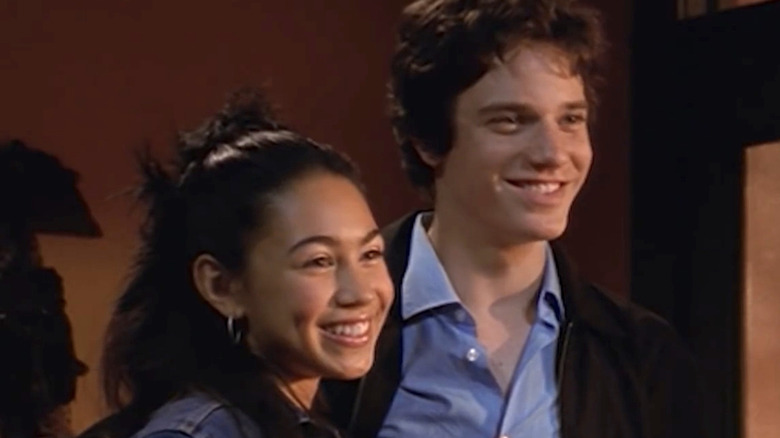 CTV
In keeping with the ethos of the overall "Degrassi" franchise, "Degrassi: The Next Generation" was honest about the challenges high schoolers often face. Episodes of the cult Canadian series looked at teen pregnancy, addiction, LGBTQ acceptance, and domestic violence. "Degrassi" writer Shelley Scarrow said in 2017, "Every season we would make a list of issues we wanted to tackle" (via The Fader).
When the seasons finally started airing on the teen-centered N network (which later became Teen Nick) in the United States, the show worked with them on censored versions of each season (via The New York Times). The network would typically either edit the episodes or broadcast certain installments out of order. An N Vice President explained to the New York Times, "You always have to look at everything in context and decide whether it feels appropriate and responsible."
However, when Scarrow wrote a two-part special episode titled "Accidents Will Happen," N refused to air it in America at all. Here's why.
The American network didn't want the controversy of an abortion plot
A 2004 "Degrassi: The Next Generation" episode "Accidents Will Happen" centers on 14-year-old Manny (Cassie Steele), a young gymnast who discovers she's pregnant after a sexual encounter with an older teen Craig (Jake Epstein). Manny takes some time to make a decision, as Craig and her friend Emma (Miriam McDonald) want her to keep the baby, but she ultimately decides to terminate the pregnancy.
According to The Fader in a 2017 interview, Shelley Scarrow was inspired to write the episode because abortion was still rarely covered on dramatic television: "It's something that we run into, and yet it's like the third rail — you just don't touch it."
But when the show submitted "Accidents Will Happen" to the American network, N refused to air the episode at all due to the controversy over the topic in the United States, especially compared to Canada where abortion is both legal and covered by the national healthcare system (via NAF). This outraged many American viewers, who even signed online petitions to get the two-parter broadcast. However, the episode was released on the DVD box set of the season 
Instead, the episode aired in the United States two years later in 2006, when actor Cassie Steele selected it as her favorite episode in a special marathon of cast picks, after years of receiving fan letters about Manny's experience. "It made me really proud to be part of something like that," Steele told The Fader.