The Battlestar Galactica Legend Who Was In The Running To Play NCIS' Abby Sciuto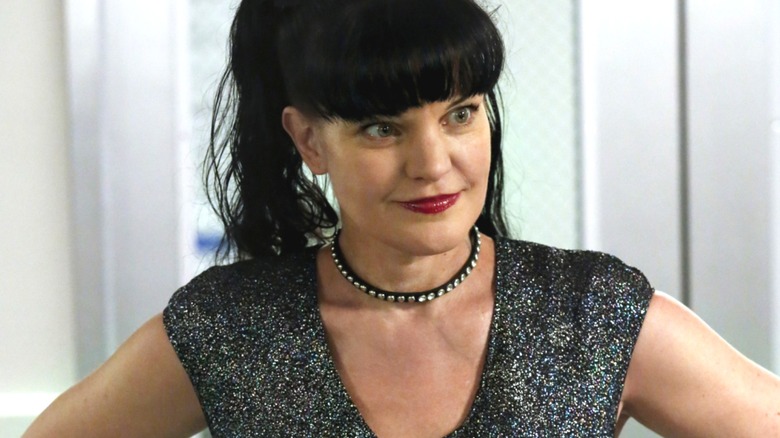 Robert Voets/CBS
It's safe to say that "NCIS" features a rather colorful cast of agents, but few have popped off the screen more than Pauley Perrette's Abby Sciuto. A forensic scientist with an oddball mixture of a gothic aesthetic and a happy-go-lucky attitude, Abby was a mainstay of the show's main NCIS team all the way from the beginning of the show up until Season 15. Though some "NCIS" fans have a love-hate relationship with Abby, it's undeniable that the character was a foundational part of the procedural's identity for many years — and that significance has a lot to do with Perrette's performance.
Perrette spent such a lengthy amount of time portraying Abby on "NCIS" that it may be quite difficult for fans to envision anyone else in the role at this point. However, it wasn't always a guarantee that Perrette would be the one to bring the character to life. During the casting process for the character, before "NCIS" had even aired its two-episode backdoor pilot on "JAG," there was actually another actress who very nearly landed the part. No less, the actress-in-question would go on to become one of the biggest stars of the hit sci-fi series "Battlestar Galactica."
Katee Sackhoff was almost Abby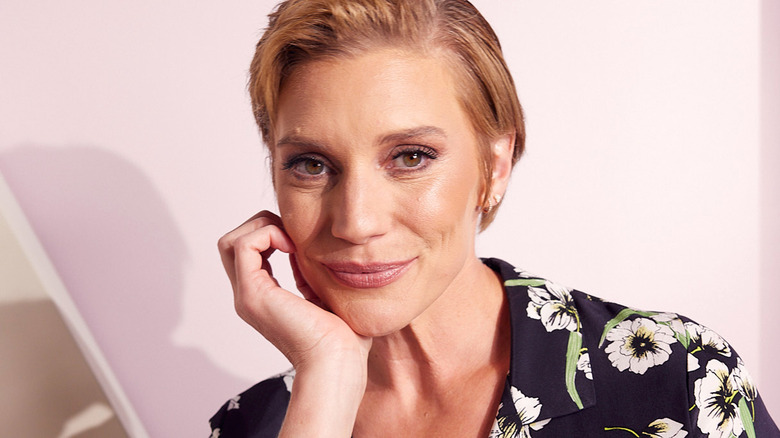 Corey Nickols/Getty Images
In an article discussing TV characters nearly played by different actors, TV Line reported that an actress other than Pauley Perrette was once a frontrunner for the role of Abby on "NCIS." The star was none other than Katee Sackhoff, famous for her roles in properties like "24," "The Mandalorian," and, of course, "Battlestar Galactica."
Per TV Line's report, Sackhoff actually auditioned for the role of Abby. Though it appears things were once primed to work out with the actress in the role, scheduling conflicts keep it from happening. More specifically, Sackhoff had actually tested for her role in "Battlestar Galactica" prior to her "NCIS" audition. Sackhoff was cast as main character Kara Thrace in the sci-fi series, rendering her unable to commit to the latter show, and prompting the creative team to move forward with Perrette instead.
While Sackhoff's "NCIS" role ultimately wasn't meant to be, the actress did eventually appear in a similar police procedural series of equivalent popularity. Across several episodes of "CSI" Season 11, the "Battlestar Galactica" cast member recurred as a detective named Frankie Reed (via IMDb). Meanwhile, Perrette went on to portray Abby for over a decade before an unfortunate turn in her relationship with co-star Mark Harmon precipitated her departure from "NCIS" in 2018.