Sean Murray Had To Assure NCIS Fans That His Weight Loss Was Totally Healthy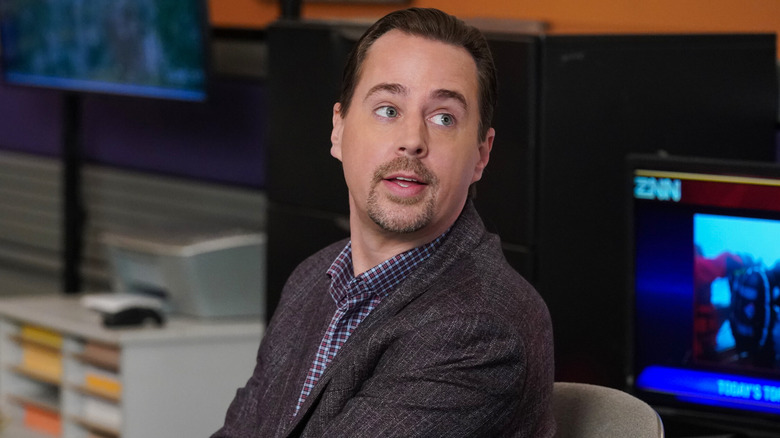 Sonja Flemming/CBS
Networks and studios will always begin aping the ideas behind any major success in the television or film industry. Hence, after "CSI: Crime Scene Investigation" blew up into a major hit, CBS wisely decided to make a couple of spin-offs of the series and also greenlit a similarly themed show with "NCIS" in 2003.
While it's pretty rare for a show that is so brazenly inspired by another show's premise to outlast its inspiration, "NCIS" is still around 20 years later, while the original "CSI" series wrapped up in 2015. "NCIS" follows a naval team that looks into crimes that are tied to military personnel in some fashion. This premise has also helped to distinguish it from other series with a similar premise.
Sean Murray has played Senior Field Agent Timothy McGee since all the way back in Season 1 of "NCIS," and he's still with the show today. Perhaps this long tenure with the show is the reason why fans noticed so quickly that the actor had undergone a major weight loss from Season 7 to Season 8 of the series.
Murray says he lost the weight mostly by cutting alcohol and sugar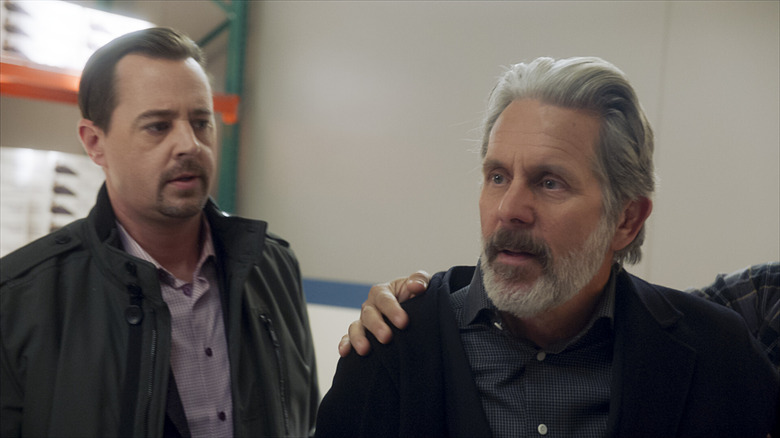 CBS
As reported by Hello! Magazine, Sean Murray surprised fans in Season 8 of "NCIS" with a dramatically slimmed-down appearance to the point where many viewers were worried about the actor's health. However, Murray took to Twitter to explain the sudden weight loss and why fans had nothing to worry about. According to Murray, the weight loss was due to the fact that he'd just begun to live a healthier lifestyle.
"To those who have asked what I did to lose the 25 [pounds]: 14 months of no alcohol and almost no sugar," wrote Murray. "[I] ate strictly organic." Considering the actor lost the weight over the course of a little more than a year, it actually only breaks down to one to two pounds per month, which is well within the scope of a healthy weight loss regimen. In fact, according to the Mayo Clinic, losing one to two pounds per week is even considered acceptable.
Murray also pointed out that if viewers were to rewatch Season 7 of "NCIS," they'd be able to slowly see the pounds falling off of the actor from episode to episode. "You can actually see me gradually lose the weight over the 24 [episodes] of Season 7," he reassured fans. "Slowly, a pound every week or two. Watch the DVDs."
These healthy choices seem to have worked out for the actor, as he remains in pretty good shape even 12 seasons later.