Phineas And Ferb's Trio Of Insects Was Voiced By Major Hollywood Stars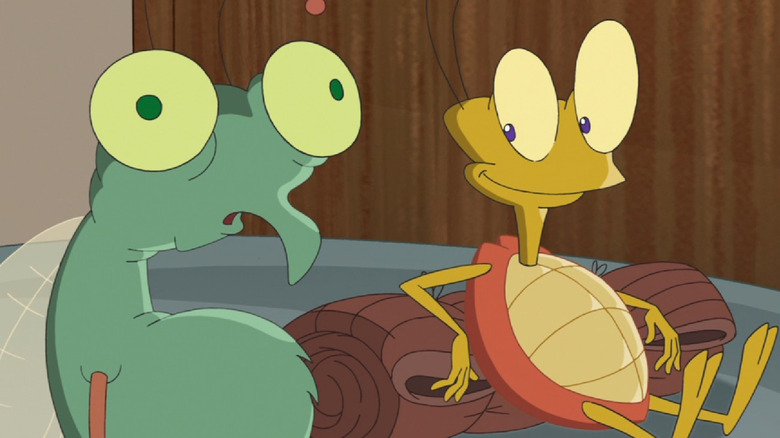 Disney Channel
Perhaps the only thing on "Phineas and Ferb" more jaw-dropping than the titular brother's wacky inventions-of-the-week was the Disney cartoon's surprising amount of major star power from across the TV and film industries. Rarely did an episode go by in the show's original run that didn't feature some sort of prominent guest star, such as Ray Liotta, Jane Lynch, Simon Pegg, or even Gordon Ramsey. The series even birthed a spin-off series called "Take Two with Phineas and Ferb," in which the fictional brothers interviewed real-life celebrities like Jack Black and Taylor Swift.
All told, there's plenty of big names that have featured on "Phineas and Ferb" in some capacity, though even dedicated fans may be surprised to learn that three of the show's biggest cameos ever all happened in the same pair of episodes — and they voiced a trio of anthropomorphic bugs. Season 4, Episode 46, titled "Doof 101," as well as the "Phineas and Ferb" special "O.W.C.A. Files" both feature the Bug Trio, a gang of talking insects who are each played by major actors.
The Bug Trio is a legendary team-up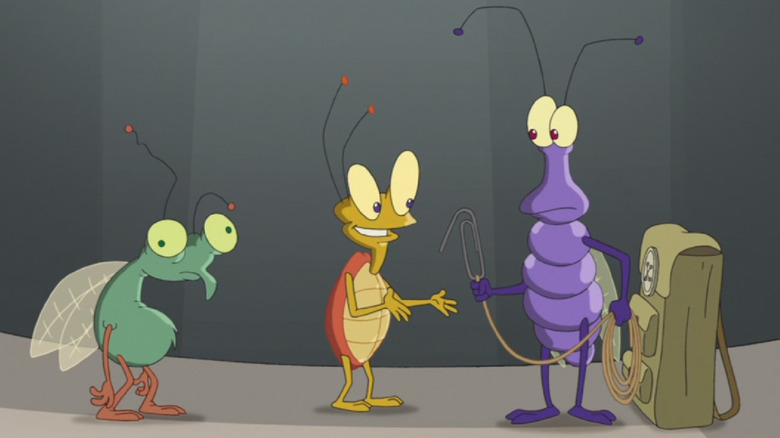 Disney Channel
"Phineas and Ferb's" Bug Trio may be small in stature and even smaller in terms of their overall role, but the names behind the characters' voices certainly are not. Their leader, Napoleon, is voiced by none other than J.K. Simmons, a Hollywood actor famous for roles in properties like Sam Raimi's "Spider-Man" flicks (via IMDb). The second bug, Wendell, is similarly voiced by Josh Gad, who fans may know from films like 2017's "Beauty and the Beast." Finally, third bug Floyd is voiced by Stephen Root, who has appeared in films like "Get Out."
Having three big-name actors play a trio of animated bugs may sound surprising, but all three of these stars actually have extensive experience as voice actors. Simmons voiced Tenzin throughout "The Legend of Korra" series, as well as Cave Johnson in Valve's "Portal" video games. Meanwhile, Gad portrays Olaf the snowman in Disney's "Frozen" films and Root recurred on both "Gravity Falls" and "Adventure Time" in various roles. "You just literally can close your eyes and kind of go to that theater-of-the-mind place [...] and just do what you do," Simmons once said of voice acting on Today.
The original run of "Phineas and Ferb" concluded long ago, but the show has nonetheless lived on by way of specials, movies, and a revival from original creator Dan Provenmire. Perhaps a new project could reunite the actors behind the Bug Trio for yet another star-studded cameo.