Star Trek's Greg Grunberg Was Initially Offered The Role Of A Red Shirt (And Loved It)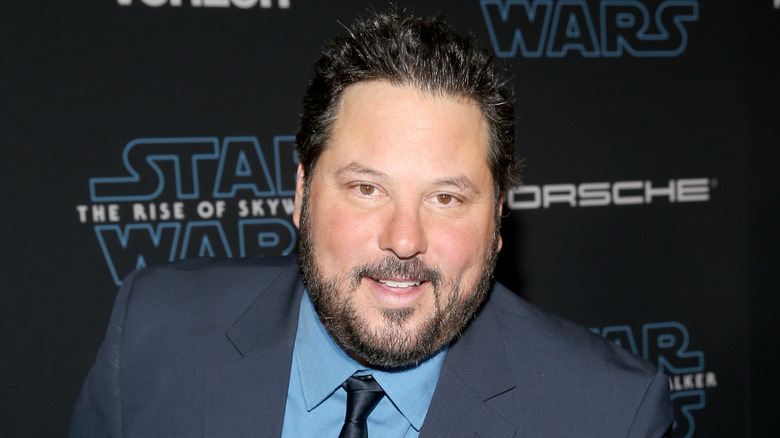 Jesse Grant/Getty Images
Greg Grunberg's resume includes an eclectic mix of television work. The actor rose to prominence in Hollywood playing Sean Blumberg in "Felicity," and also served a prolific stint on "Alias." But he's arguably best known for his breakout role as Matt Parkman on "Heroes." Over the years, Grunberg also made the most of those smaller parts he was offered in various films. One such example is the shirtless Titans fan he portrayed for "Austin Powers in Goldmember." The thespian even turned up in two of the biggest fandoms of all time: "Star Wars" and "Star Trek." Both just happened to be reimagined by Grunberg's lifelong friend and colleague J.J. Abrams. 
Grunberg appeared as the Resistance pilot Snap Wexley in two installments of Abrams' controversial "Star Wars" sequel trilogy: "Star Wars: Episode VII — The Force Awakens" and "Star Wars: Episode IX — The Rise of Skywalker."
Abrams rebooted the "Star Trek" film franchise in 2009, and Grunberg can be heard chewing out an adolescent James T. Kirk (Jimmy Bennett) over the communicator of the 1965 Corvette Stingray that the boy absconded with. True, Grunberg's "Star Trek" debut was only a voiceover gig, but the actor was originally supposed to be seen and heard portraying a completely different character.
Grunberg almost played Engineer Olson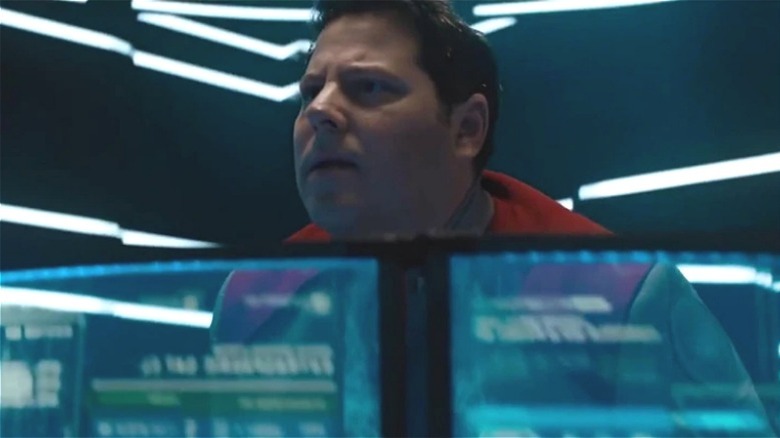 Paramount
Greg Grunberg made his voiceover cameo as Captain Kirk's stepfather in "Star Trek," but director J.J. Abrams wanted him to play the role of one of Starfleet's so-called red shirts. Unless you were Chief Engineer Montgomery Scott (James Doohan), or the red-skirted Uhura (Nichelle Nichols) in "Star Trek: The Original Series," sporting a red shirt almost always ensured that character — typically a security guard — was doomed to die. "They offered me the red shirt, Olson," Grunberg said in an interview with TrekMovie.com.
During the film, Kirk (Chris Pine), Sulu (John Cho), and Chief Engineering Officer Olson (Greg Ellis) perform a space dive from the Enterprise and through the atmosphere of Spock's (Zachary Quinto and Leonard Nimoy) home world, Vulcan. The trio's target is a Romulan drill that is preparing to destroy the planet with red matter, which creates a black hole. As the Enterprise is attempting to sabotage the device, Olson — who is sporting a red costume — is killed when he misses his landing mark.
"I wanted it so bad," Grunberg continued. "Obviously, I would take anything from J.J. But that role, in particular, because as soon as they see me in a red shirt, people would be like, 'Oh my god, he is going to die.' It would have been great, but I couldn't do it because I was shooting a movie that I co-wrote and co-produced called 'Group Sex.'" Ultimately, Grunberg did appear as Commander Finnegan in 2016's "Star Trek Beyond."