The Advice CSI's George Eads Takes From Quentin Tarantino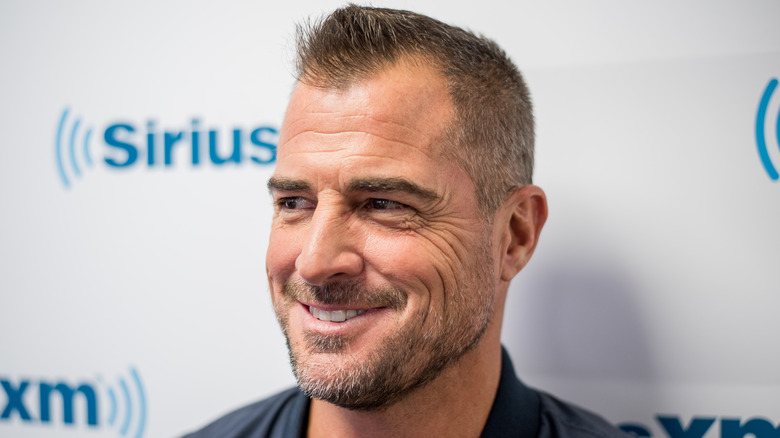 Roy Rochlin/Getty Images
It's hard to think of anyone tougher than Nick Stokes (George Eads) from "CSI: Crime Scene Investigation." Having appeared on the hit CBS procedural drama since its start in 2000, Stokes went through his fair share of horrific experiences while on the job. Whether held at gunpoint, dealing with trauma victims, or experiencing grief, Stokes always manages to make it out in one piece. His emotional side can undoubtedly get the best of him sometimes, but he can also feed his energy into more positive pursuits. Given that Stokes' past consists of so many hard-hitting incidents, he is able to bring a more personal approach to assisting the victims of the crimes he and his team deal with on a regular basis.
Just as the trials and tribulations experienced by Stokes have taught him plenty of valuable lessons, portraying the character has also given actor George Eads countless memories and important takeaways. And amongst the most important of those takeaways was a clever piece of advice from one of Hollywood's most renowned directors.
Tarantino taught Eads how to keep it real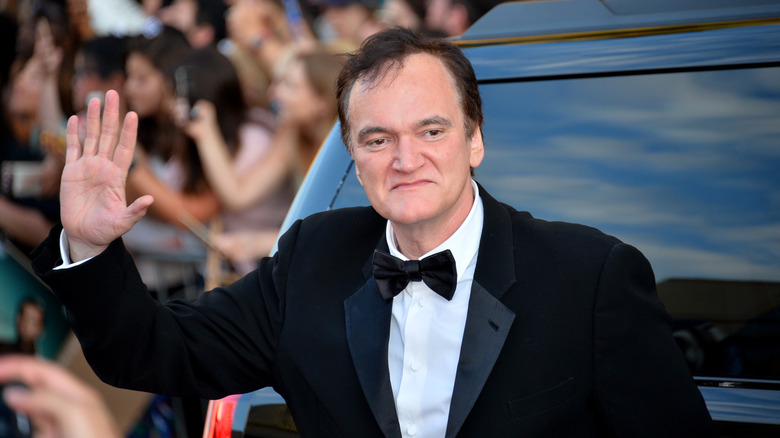 Featureflash Photo Agency/Shutterstock
The fifth season of "CSI: Crime Scene Investigation" saw famed "Pulp Fiction" and "Kill Bill" writer and director Quentin Tarantino helm the two-part season finale, "Grave Danger." The episode sees Nick Stokes undergo a horrendous ordeal when he is taken from a crime scene, buried alive in a coffin, and held for a one-million-dollar ransom. The episode has often been heralded as one of the show's best, with Tarantino even earning a best director Emmy nomination for his work (via Emmys).
Nick Stokes actor George Eads gained a memorable piece of advice while working with the Oscar-winner. Talking with CSI Files in 2012 about working with Elisabeth Harnois and Ted Danson, Stokes explains, "I think every time... I don't want to say it gets better, but it gets more authentic every time I get together with the two of them. One thing I can take from Quentin Tarantino is make it real. It's a collaborative thing on our set; they allow us to add and take away dialogue."
It was Tarantino's genuine love for "CSI" that got the director to helm the two-hour episode in the first place. And it wasn't only Eads who had a kick working with Tarantino, as Walter Gordon actor John Saxon tells Spokesman, "He's so overwhelming enthusiastic. I think it really is one of his great strengths."