Young Sheldon's Annie Potts Has Words Of Praise For Chuck Lorre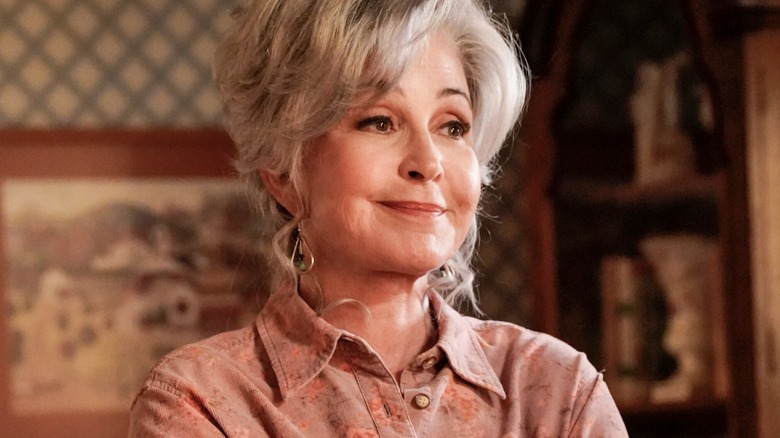 Robert Voets/CBS
With the end of "The Big Bang Theory" on the horizon, a new series emerged that would carry on its legacy and delve deeper into one of its most popular characters. Titled "Young Sheldon," the prequel sheds some light onto the upbringing of quirky fan-favorite Sheldon Cooper (Iain Armitage) in his hometown of Medford, Texas. In doing so, it features various members of Sheldon's family, each playing some kind of role in his formative years. Arguably one of the most popular of the Cooper clan is Sheldon's Meemaw, as portrayed by Annie Potts.
As wise and kind as anyone would hope their grandmother to be, Meemaw is a consistent highlight of "Young Sheldon." Since the program's debut in 2017, she has taken an actively positive role in Sheldon's life, hence why he has such a high opinion of her by the time of "The Big Bang Theory." Potts — a seasoned acting veteran known for her work in "Pretty in Pink" and the "Ghostbusters" franchise, among other endeavors — plays her to perfection, and it seems her take on the character has surpassed the "Big Bang Theory" version in the eyes of fans.
As she's made the role of Meemaw her own, Annie Potts has made sure to throw some praise at one of the creative forces behind "Young Sheldon": co-creator Chuck Lorre.
Potts appreciates the freedom Lorre has with his projects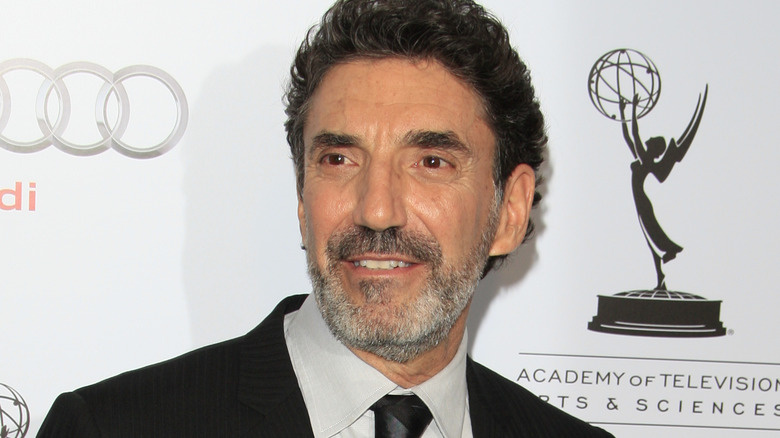 Phil Stafford/Shutterstock
Chatting with Young Hollywood at PaleyFest in April 2018, Annie Potts spoke on her experience getting started on "Young Sheldon" and how she feels about joining the "Big Bang Theory" universe. "It's really nice to be a part of the Chuck Lorre world," she said, adding, "There's little interference. They're very much in charge of the creative lives of their shows, it seems to me." With the likes of "Big Bang Theory" (which he thought would be canceled), "Young Sheldon," and "Two and a Half Men," among others, under his belt, it should come as no surprise that Lorre has greater control over his projects than most.
While Lorre has surely enjoyed the creative freedom offered to him on "Young Sheldon," Potts herself has found a different kind of happiness thanks to the show. In an interview with the Carroll County Times, she explained that working on such a high-profile title is an opportunity she didn't expect to land — especially given her age in an industry that doesn't have many big opportunities to offer older women. "These days, for a woman to be working in this field at 65, I feel like I have landed into a honey pot," Potts shared.
As "Young Sheldon" continues on, let's hope that Meemaw continues to feature prominently and that Annie Potts remains delighted to play the character.