American Pickers' Danielle Colby Has A Genuine Love For History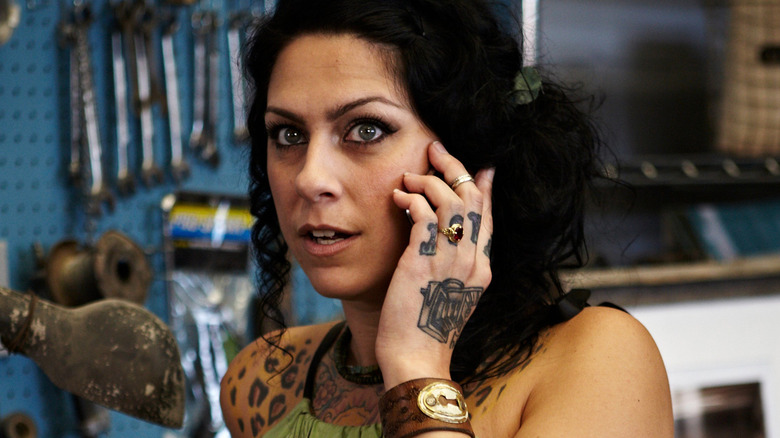 Zachary Maxwell Stertz/History
"American Pickers" Season 23 kicked off in January of 2022, introducing original host Mike Wolfe's brother Robbie Wolfe to the series' main cast for the first time after his original on-screen partner Frank Fritz departed roughly six months prior. In the immediate aftermath of Fritz leaving, the show's third pillar Danielle Colby was its only other recurring host, which is a role she retains on its current incarnation. In fact, after Fritz' firing, Colby shared her thoughts in a couple of Instagram posts, ultimately revealing that she's both sympathetic to Fritz and remains close friends with Wolfe.
That said, Colby's working relationship with Wolfe isn't always necessarily easy. Notably, Colby once described her dynamic with Wolfe as dysfunctional, though she specified that even at their lowest, she knows they'll always bounce back and their closeness will remain unaffected.
While Colby may nevertheless get along well with Wolfe to the extent that they remain unencumbered by interpersonal conflict, Colby is still interested in an "American Pickers" spinoff, as she detailed in an interview about her job prospects once her contract with the show is up. Of course, Colby's draws from a sizable pool of expertise for her "American Pickers" role, built on what she has revealed is a genuine love for history dating back to her childhood.
Danielle Colby's passion for history led her to her present day American Pickers stardom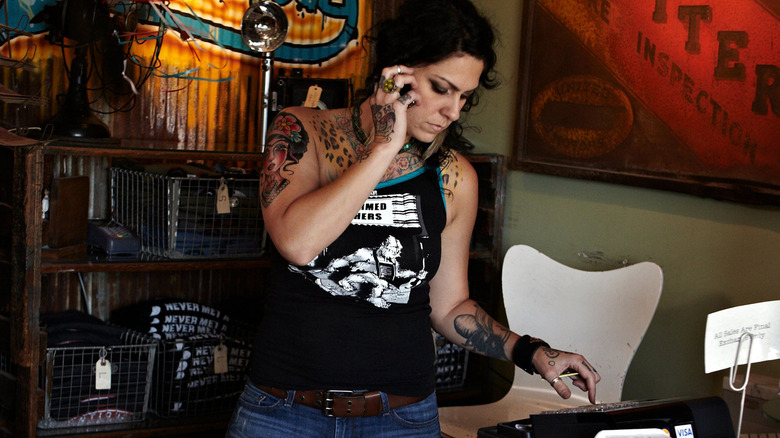 Zachary Maxwell Stertz/History
On "American Pickers," Danielle Colby is responsible both for running the Antique Archaeology shop that serves as its hosts' home base, as well as sometimes accompanying the show's traveling crew to purchase new antiques. Doing so, naturally, requires a broad knowledge of history, necessary for assessing how much various antiques are worth across a wide variety of categories. As Colby details in her bio on her personal website, her interest in history is considerable and genuine.
"My work on 'American Pickers' reflects my real life passion for history," she wrote. "The beauty lies in the story. Without a back story there is little value to vintage." She then goes on to link this interest of hers to her philanthropic efforts, which she describes as a sort of counterweight to some of human history's low points.
Colby elaborated on how she developed this personal fascination in a 2010 conversation with Famousinterview.com. "My parents have always had a very deep passion in history," she said. "I was home schooled so a lot of what I learned was history." Colby's "American Pickers" role, then, is the realization of a path she began in childhood, when her parents decided that history should be of particular importance in her education.