Yellowstone's Lilli Kay Thinks Family Is The Best Part Of Working On The Show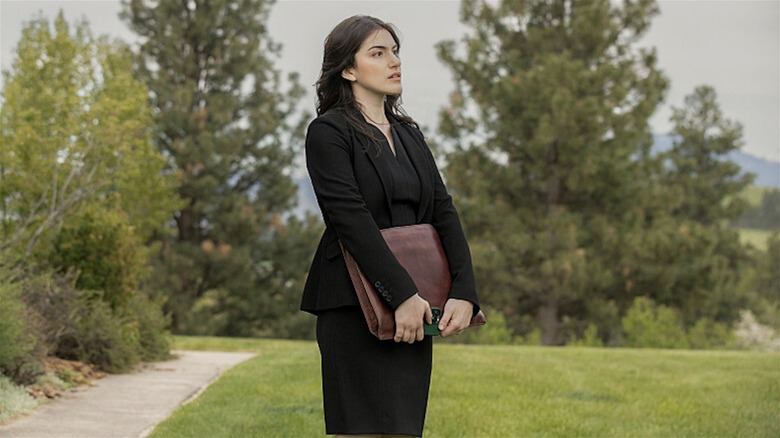 Paramount Network
As one of the more popular series on television, "Yellowstone" has had to keep the viewers guessing. Villainous Beth Dutton (Kelly Reilly) can whip out zingers at bars only so many times before it gets stale. One of the best ways to stay fresh is by introducing new characters. Patriarch John (Kevin Costner) is under more scrutiny than ever after being elected Governor — and subsequent impeachment threats. He needs people he can trust, and loyal assistant Clara Brewer (Lilli Kay) fits the bill. Clara has not only made an impression on John but on fans as well. Kay made "Yellowstone" history by introducing the first LGBTQ+ kiss on the show. After some unfortunate but inevitable pushback from more intolerant viewers, the actor revealed she was happy to represent a queer character in a rustic world.
"I think that it's important to normalize just people existing," Kay told The Mary Sue. "Because we're all over the place, and I think it's exciting. I remember I read something where somebody was saying, like, out of nowhere, a gay thing, and I was like, well, gay things don't necessarily have to come from anywhere. We're kind of just around." Kay is undoubtedly here to stay, not just because she adds needed texture to the series but also because of her favorite aspect of filming the television series.
Kay isn't the only actor in the family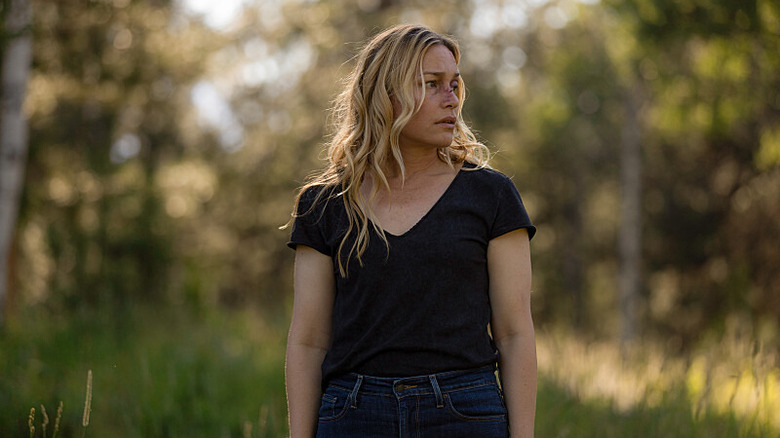 Paramount Network
Although it may not be readily apparent, Lilli Kay had some pull when she was cast in Season 5. When she first caught "Yellowstone" fever, it was because her father directed episodes for the series. Stephen Kay has worked on the series for several years, and after hearing about tales from the set, Kay wanted to be a part of it. She also has the bonus of working beside her stepmother, Piper Perabo. "Yellowstone" became a family affair, and Kay couldn't be happier.
"My dad directs a lot of the show and EPs the show, which was a very sneaky move that I made," Kay confessed to Deadline. "I've not been able to do jobs with my dad. It was literally a dream come true. The number of days that I came home from work crying over how amazing it was to hang out with both dad and Piper at work ... I was like, 'oh my God, this is my dream.'" Kay may love working with her family, but it can also have drawbacks. Romance seemed to be in the air on the day Stephen Kay was directing the famous fair scene in Season 5 of "Yellowstone." Not only did he have to direct a romantic scene with his daughter in the background, but his real-life wife, who kissed Kevin Costner in the same scene. Family, it seems, can be a double-edged sword.