Will Smith Dropped Out Of The Rap Tribute At The Grammys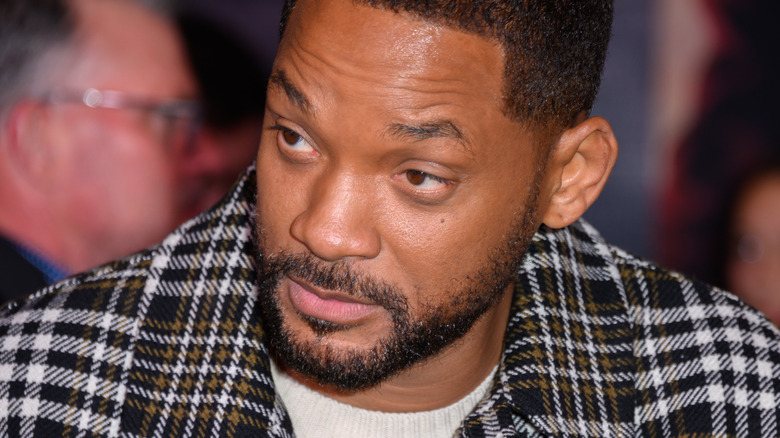 Silvia Elizabeth Pangaro/Shutterstock
Will Smith's relationship with awards shows has been a bit of a mixed bag as of late, thanks to the events that transpired at the 2022 Academy Awards. Smith's Oscars slap controversy involved the actor's heated and violent reaction to comedian Chris Rock's joke at Jada Pinkett Smith's expense. The slap and verbal barrage Smith unleashed at Rock severely undermined his best actor win for "King Richard" later that night, and the star has been dealing with the consequences ever since. 
Now, it appears that the star has become involved in another awards ceremony incident — or, rather, he specifically wasn't involved in a very particular incident he was supposed to take part in. Smith was supposed to be part of a major rap tribute at the Grammys, but the rapper-actor ended up dropping out of the performance. However, this didn't have anything to do with the fallout from last year's Oscars. Instead, Smith's lack of involvement was due to a scheduling conflict. 
Smith was too busy filming Bad Boys 4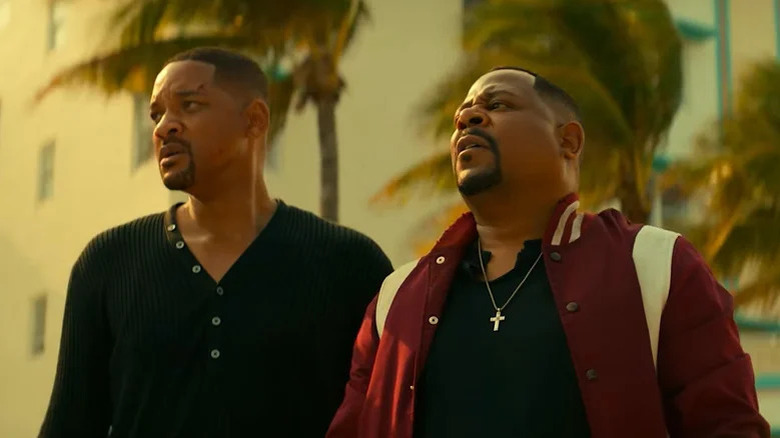 Sony
Will Smith has made his share of rap hits over the years, and indeed, was supposed to be part of the Grammy Awards' tribute to 50 years of hip-hop (via Variety). However, as musician and producer Questlove noted, Smith's absence was entirely work-related, and the actor was simply too busy with his Hollywood schedule to take part in the tribute. In fact, the event happened to coincide with filming the upcoming "Bad Boys 4."
"I'll give the spoiler alert away," Questlove said. "Will Smith was a part of the festivities tonight, but they started shooting 'Bad Boys 4' this week. There were a lot of preliminary shots that he had to do, so we had to lose Will."
Smith wasn't the only person who couldn't make it. Per The New York Times, Questlove juggled a massive cast and dealt with a number of big-name cancellations, including Lil Wayne. Regardless, the end result was highly impressive — and even included a nod to the Fresh Prince, as his old musical partner DJ Jazzy Jeff was present.