The Witcher's Kim Bodnia Used Henry Cavill As A 'Library' For The Franchise's Lore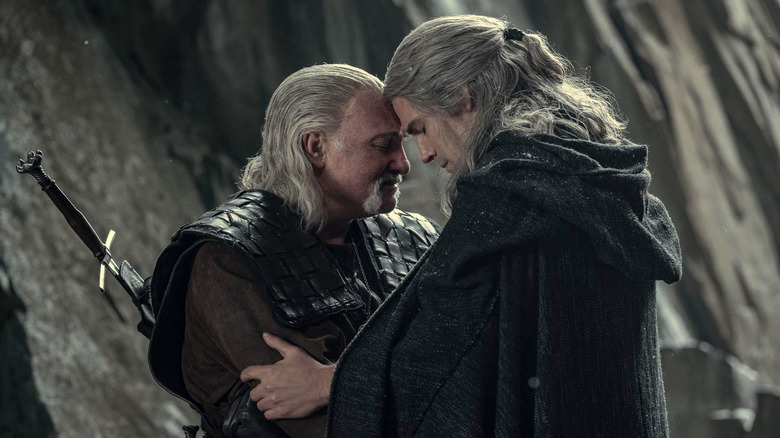 Jay Maidment/Netflix
"The Witcher" remains as popular as ever on Netflix, despite the recent shake-ups. After the announcement that Henry Cavill would be stepping down as Geralt of Rivia following the show's third season and the devastating reaction to the prequel series: "The Witcher: Blood Origin," it looked like the franchise might be in a bit of trouble.
However, with demand for the series still through the roof (via Parrot Analytics), it looks like Netflix's big dark fantasy series has nothing to worry about for the time being. Furthermore, with Liam Hemsworth set to step in and take over for Cavill in Season 4 of "The Witcher," things seem to be already looking up for fans.
Kim Bodnia plays Vesemir, who is the oldest living Witcher and a father figure for Geralt in Season 2 of "The Witcher." Being that he was new to the franchise when he joined up with the Netflix series, he used his co-star Henry Cavill for whatever lore details he occasionally needed to work on for his character and performance.
Bodnia says Cavill's knowledge of the franchise was very helpful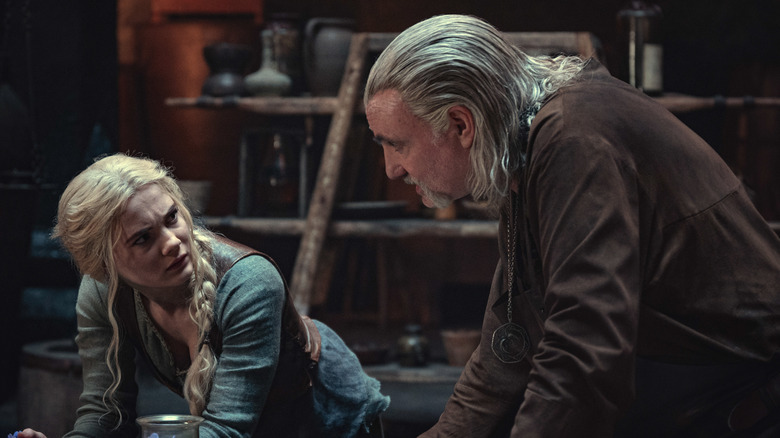 Susie Allnutt/Netflix
In 2021, Kim Bodnia joined his fellow "The Witcher" co-star Kristofer Hivju to chat with Uproxx. It didn't take long for the actor to sing the praises of his castmates as well as longtime fans of the franchise, which also exists in a series of books and a video game series, both of which are widely acclaimed.
"It was very lovely. 'The Witcher' world is my adoptive family," Bodnia said. "So it was very easy to join them, and, somehow, you know, Henry is a very lovely person." Henry Cavill is widely known to be a big fan of the source material, which helped lead him to the role.
"He's a real nerd about 'The Witcher' world, so he's like a library," Bodnia went on. "You can always sit and listen and [talk] to him about what's actually going on, so it gives a lot of peacefulness about it all, and everybody's like that, so it's very lovely to be a part of," the actor concluded.
With Season 3 of "The Witcher" just over the horizon (via Digital Spy), fans can likely look forward to seeing the characters of Netflix's dark fantasy series again soon, even if it will be Cavill's swan song for his time with the series.