Finn Wolfhard Hopes To Get More Screen Time With Gaten Matarazzo In Stranger Things Season 5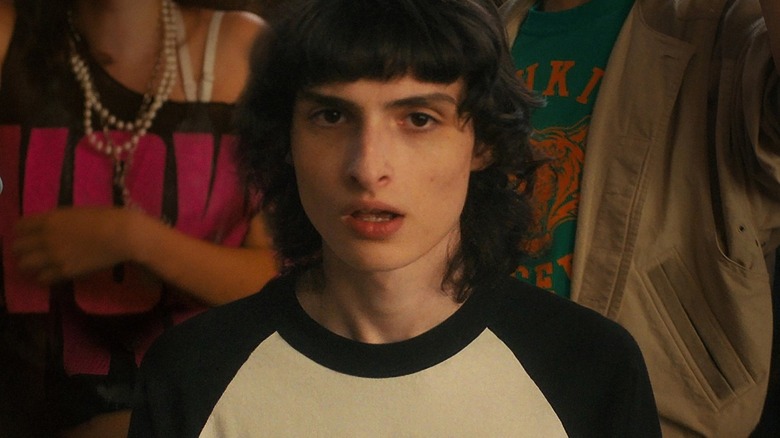 Netflix
"Stranger Things 4" was grander and more expansive than any other season of "Stranger Things." While this made for an epic exploration of how the Upside Down and the series' events thus far have shaped the "Stranger Things" universe beyond Hawkins, it also created a challenge for the writers to tackle multiple groups spread throughout the Midwest, California, and even Russia.
"Stranger Things" has always heavily relied on group dynamics and the chemistry between the core friend group to keep the narrative going. Season 4 cut that core group in half by sending Will (Noah Schnapp), Jonathan (Charlie Heaton), Eleven (Millie Bobby Brown), and Mike (Finn Wolfhard) to California. Joyce (Winona Ryder), Hopper (David Harbour), and Murray (Brett Gelman) spent most of the season in Russia attempting to save Hopper's life. The rest of the main cast was left behind in Hawkins to deal with the brunt of the damage caused by Vecna (Jamie Campbell Bower) attempting to open more gates to the Upside Down.
With the core group split, Season 4 ran the risk of upsetting fans. Although the risk ultimately paid off as one of the best seasons the show has ever done, even the actors seemed to miss one another on set.
Finn Wolfhard says he misses Gaten Matarazzo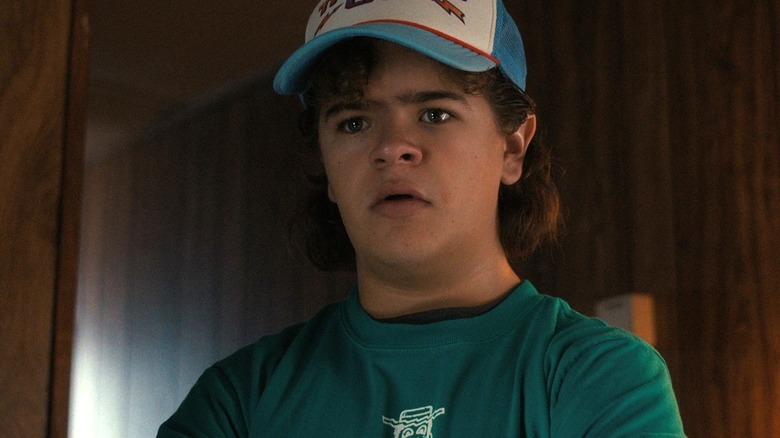 Netflix
On an episode of Actually Me (via GQ's YouTube channel), a fan asked Finn Wolfhard what character he'd like to interact with more on Season 5. Wolfhard didn't hesitate to say he wanted to spend more time on screen with Gaten Matarazzo's Dustin.
"I really miss doing scenes with Gaten Matarazzo, who plays Dustin. Like, we had a lot of scenes together in Season One," Wolfhard answered. As two core members of the friend group, Mike and Dustin spend a lot of time together, especially in the series' earlier seasons. They're close friends, play "Dungeons & Dragons" together, and care about keeping their friendship group close. Most importantly, they're the heart and the brains of the group.
"He's like an old character actor," Wolfhard continued. "He's like Alan Alda or something like that. I feel like he's been 60 since he was, like, 12 years old, so he's always really fun and funny to act with, and I love him. So, I'd like to do more scenes with him in the next season."
Considering Season 5 will be the last, the show will most likely try to retain focus on the original characters and not spread the cast out like in the latest season (per IndieWire). That would mean that fans would get the chance to see Mike and Dustin share screen time again. Fans got a taste of the band getting back together at the end of "Stranger Things 4," though it came with the heavy news of Max's potentially permanent coma.