American Pickers Fans Have Some Bleak Opinions On Danielle Colby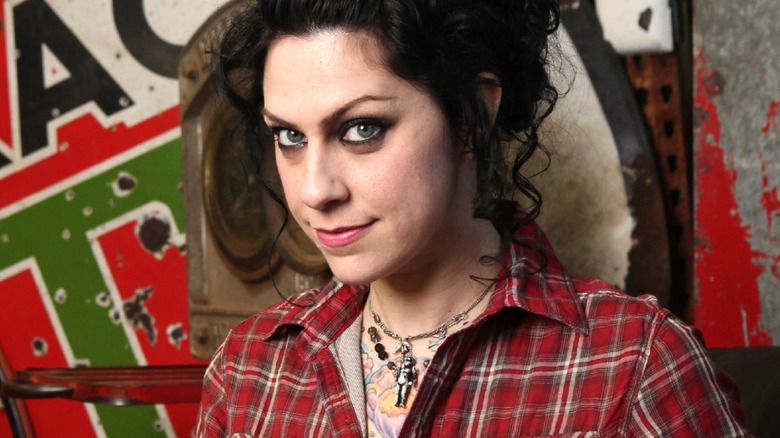 History
"American Pickers" has been an integral part of History's identity for years now, and it's not hard to figure out why. Every episode takes viewers across the United States to give them in-depth looks at all kinds of unique items. From tools to automobiles to toys, there's a little something for everyone and plenty to learn about. Thankfully, the show doesn't come across as a dull high school history lecture. As the backstory of each find is discussed, the "American Pickers" hosts bring an infectious excitement that makes these segments worth watching.
For the bulk of the show's run, "American Pickers" was hosted by Mike Wolfe and Frank Fritz. Throughout their road trips, their friendly on-screen dynamic made the program a treat to watch, and their unique interests and insights ensured they dug up a wide array of items. Fritz ultimately left the program, paving the way for Mike's brother Robbie to join the series full-time. Of course, no matter which pairing is at the forefront, if it wasn't for Danielle Colby — who occasionally pops in to make purchases of her own in addition to pointing the guys in the right direction — the show wouldn't work.
Despite becoming a key player on "American Pickers" over the years, Danielle Colby isn't unanimously loved by fans. In fact, many have some harsh opinions of her that they haven't shied away from sharing.
American Pickers fans haven't held back their complaints about Danielle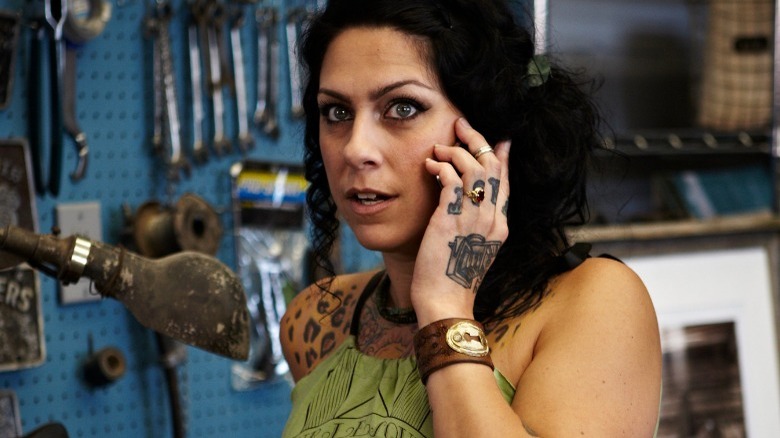 Zachary Maxwell Stertz/History
"American Pickers" fans online haven't minced words when it comes to their issues with Danielle Colby. For instance, over on Reddit, u/StevenArviv commented on a post about her that the show has turned her into a cartoon as the years have gone on. Meanwhile, some viewers on Twitter had some very different assessments of her. "I don't understand why people were complaining about Robbie on the show now when Danielle is the most annoying person on the show! And she has an arrogant know it all attitude," wrote @winnieof4, with @Buzzardsbay888 claiming that she makes the show unwatchable in their eyes.
Adding to the list of complaints, @TrenaBennett07 claimed that Colby has a big ego, and @lacinkc referred to her as "awful & cringy." Still, it's important to remember that this is just a small sample of the "American Pickers" audience. In fact, according to Colby herself, a lot of fans have developed what feels like personal relationships with her and her co-hosts by simply watching the show. "All of us don't know how to be anything other than what we genuinely are. People get that impression from us, like they know us. I hear that a lot," she told Famous Interview.
No matter where you stand when it comes to Danielle Colby, there's no denying that she's an important part of "American Pickers." Without her, it simply wouldn't be the same.