Phyllis Smith Says James Spader Brought A 'Different Kind Of Energy' To The Office After Steve Carell Left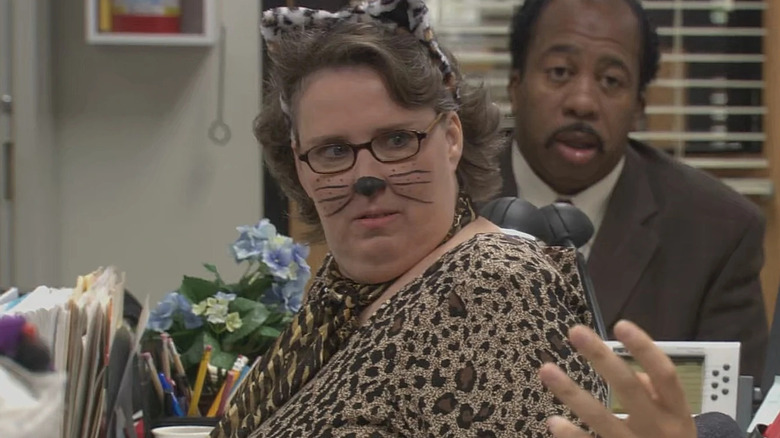 NBC
There are two distinct periods of the hit NBC sitcom, "The Office," namely before Steve Carell left and after Steve Carell left. It's never a good sign when a show loses one of its main characters. Carell's Michael Scott may have gotten a happy ending going off with Holly (Amy Ryan), but by and large, fans felt short-changed by his absence. 
The show carried on without Michael Scott, bringing on various other characters to fill the role of head honcho at the Scranton branch of Dunder Mifflin. In the context of the show, Robert California (James Spader) was brought on as Regional Manager but managed to convince the Sabre CEO that he should be CEO. He appoints Andy (Ed Helms) as Regional Manager, but he's still frequently found around the office. Robert offered a more menacing presence than Michael's carefree attitude, where he wanted to be friends with everyone. It makes sense those behind the scenes wouldn't want to introduce a carbon copy of Michael to pick up where he left off. 
It was a period of reinvention for "The Office," and many of the cast members welcomed it. Phyllis Smith, who played Phyllis on the show, spoke highly of her new co-star shortly after he joined.
Phyllis Smith thought James Spader was lovely and nice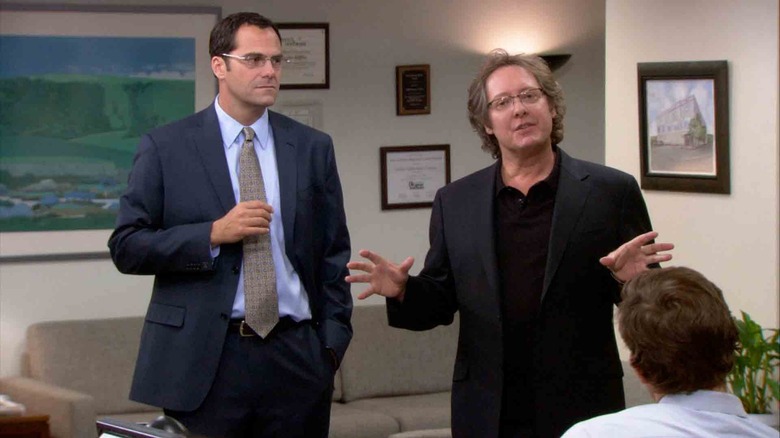 NBC
James Spader had a lengthy filmography before joining "The Office," having starred in numerous films and television shows. However, he didn't necessarily have a ton of experience with comedy. He appeared in an episode of "Seinfeld" and starred in a few satires, but he wasn't particularly known for being a funny guy, unlike Will Ferrell, who was brought onto the show as Deangelo Vickers toward the end of Steve Carell's tenure.
As such, it shouldn't come as a surprise that he brought a different kind of energy than Carell, who was a seasoned comedic actor. When speaking with MovieWeb.com in 2011, shortly after Robert California came on board, Phyllis Smith was asked what it was like working with James Spader, to which she replied, "It's been great. It's different. James Spader brings a different kind of energy to the set. He is lovely. Really nice. The process is different than it was with Steve Carell, I believe. His approach to things is different. He is really interesting to work with. I am enjoying watching his character develop and grow."
Robert didn't stick around for too long. He was always intended as a one-season character (via New York Daily News), but he certainly left a mark on viewers.