Rocky Carroll Doesn't Like Being In Front Of The Camera When He's Directing NCIS - Exclusive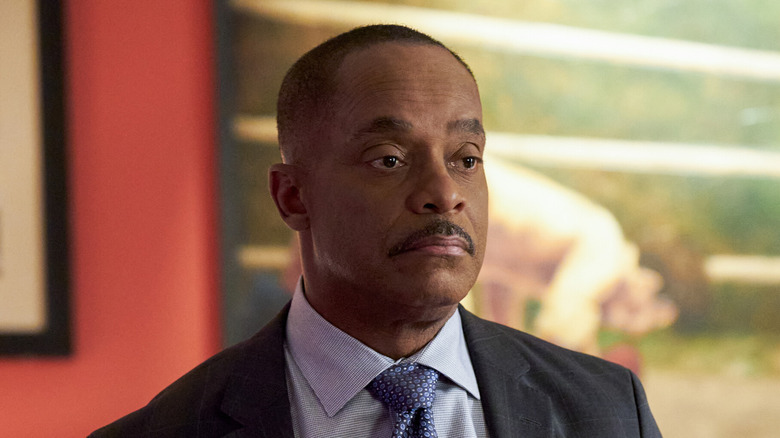 Robert Voets/CBS
For Rocky Carroll, playing Director Leon Vance on "NCIS" has been a crowning achievement in a long career that kicked off back in 1989 with an appearance in the Tom Cruise-led "Born on the Fourth of July." It's a role the veteran actor has held for 16 seasons, since joining the series during Season 5 in 2008.
But while "NCIS" fans are very familiar with Carroll on screen, they may not know that he has also directed numerous episodes of the long-running series, including the recently aired Season 20 episode "Big Rig." In it, an old acquaintance of Nick Torres (Wilmer Valderrama) desperately reaches out to the special agent for guidance amid an undercover FBI operation before mysteriously disappearing, leaving the NCIS team to track him down.
While Carroll has previously directed himself in episodes, he was noticeably absent from "Big Rig," which was a conscious decision, as the actor doesn't necessarily like being on both sides of the camera. He explained his choice during an exclusive interview with Looper, in which he discussed what it takes to direct an episode of "NCIS," which airs Monday nights on CBS.
Carroll admits he has not mastered the art of self-directing yet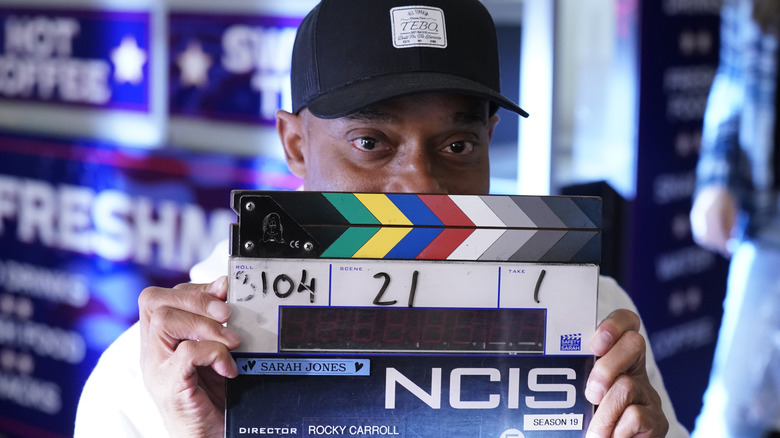 Cliff Lipson/CBS
Rocky Carroll directed his first episode of "NCIS" during Season 12 and has helmed 20 more episodes since then, including "Big Rig." During those endeavors, he has discovered it's much easier to direct when he's not in the episode.
"If I had my choice, I would be in front of the camera as little as possible when I'm directing, because you're in two different head spaces," said Carroll. "Not everybody can sing and play the guitar at the same time. That's how I feel. I can either play the guitar or I can sing. It's hard to do both."
In "Big Rig," Carroll helms an action-packed episode that includes stunts, fist fights, and some "very busy scenes" that see him calling the shots when multiple actors are on screen. Luckily for Carroll, one of those people wasn't Director Vance.
"I always feel like a very mediocre actor when I'm a director, because as a director, I'm watching the scenes. I'm watching what's going on as a whole," he said. "As an actor, I'm playing a character. I don't have to watch everything. It's two different mindsets. It's two sets of eyes. I have not mastered it yet."
So, while fans may miss seeing Director Vance on the screen, the absence allows Carroll to really focus on his interest in directing rather than worry about his lines.
"I could focus on trying to shape and shoot these very busy scenes," Carroll said. "... The last thing I needed to focus on was, 'Do I know my dialogue for the next scene that we're about to shoot?' I was very happy to only have one job on 'Big Rig.'"
"NCIS" airs new episodes on Mondays at 9:00 p.m. ET/PT on CBS.