Rick And Morty's Sarah Chalke Is Constantly 'Blown Away' With How Cast's Voicework Comes Together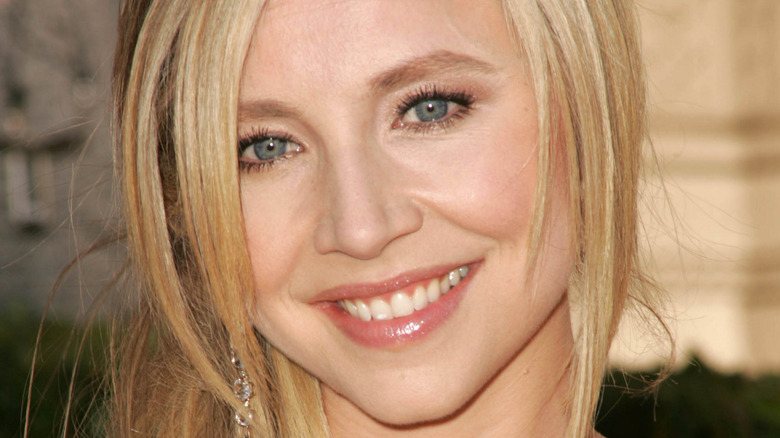 s_bukley/Shutterstock
There's no denying that a good chunk of the entertainment value from your favorite adult animated series can be attributed to the show's voice cast. As television budgets leave less room for polish than your typical Disney feature film (via Andy Art TV), show creators often rely more heavily on their voice cast to elevate the material rather than flashy visuals. And more often than not, it's an effective formula, as shows such as "The Simpsons," "Family Guy," and "Futurama" are well-renowned for their stellar voice casts.
The same could be said for the hit adult animated sci-fi comedy, "Rick and Morty." While the show offers plenty in terms of great comedy, unique themes and richer visuals than your average adult animated series, it would all be for not without the show's dedicated voice cast giving it everything they have to bring their characters to life. As "Rick and Morty" often finds itself walking the delicate line between the eccentric and the existential, it takes a sharp set of actors to recognize these shifts and find a way to organically imbue the storytelling choices into their characters. Going through such a process should already be considered a victory for any individual voice actor, but it's when all the voices are pieced together that the true magic happens. 
The wait is worth it for the Rick and Morty cast
Getting the opportunity to spew out the gut-busting lines from "Rick and Morty" on a regular basis sounds like a dream job. In the process of delivering their absurd lines, the show's cast has managed to help their colorful characters reach a level of iconography that few of their contemporaries can quite match. 
But one voice actor is only as good as their entire cast. And for "Rick and Morty" voice actor Sarah Chalke, who portrays Beth Smith in the series, it's the key moment of seeing that final result that makes the job worthwhile. In a 2022 interview with ScreenRant about the show's sixth season, Chalke is asked if she has seen the episodes and what her thoughts were. She replied, "Yeah, we got to watch them, and I'm just constantly kind of blown away ... since we record separately, you don't get to hear anyone else until you're watching it, so to hear what everybody else is dealing with, it's always really fun ... So, to get to hear everybody's come together like that was really fun to watch." 
Many animated productions, no matter how organic the character interactions sound, usually record character voices separately (via Such a Voice). And with "Rick and Morty" episodes taking up to a year to complete at times (via Inverse), seeing the final product is certainly a satisfying experience for its cast and fans alike.