Taylor Lautner Recounts The Negative Effect Twilight's Edward Vs. Jacob Competition Had On Him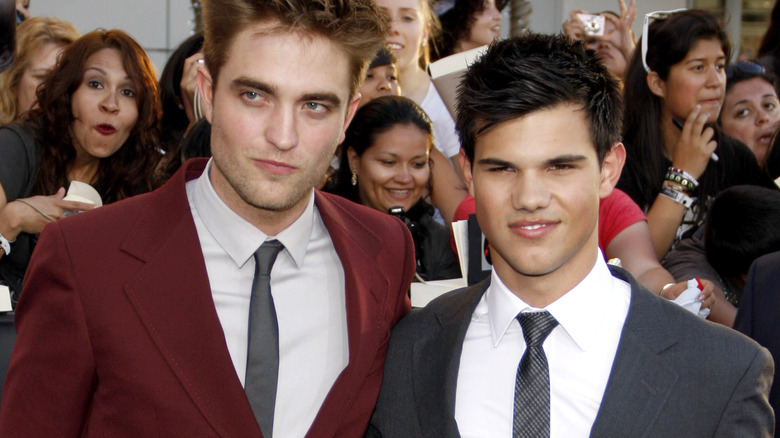 Tinseltown/Shutterstock
If you were a young person in the late 2000s and early '10s chances are you were one of the many who had an opinion on who Bella Swan (Kristen Stewart) from the "Twilight" films should end up with. Fans were pretty vocal about whether they were Team Edward (Robert Pattinson) or Team Jacob (Taylor Lautner).
"Twilight" is in the rearview for many of Robert Pattinson's fans, who fell in love with his portrayal of the brooding vampire Edward Cullen. After his turn in Matt Reeves' "The Batman," conversations have switched to whether Pattinson or Michael Keaton makes a better Batman. While Pattinson has spent the past decade rewriting his heartthrob status into that of a serious actor capable of intense performances, Lautner's career has been more mellow in the post-"Twilight" years. He's had roles on television shows like "Scream Queens" and the British series "Cuckoo," while 2022's "Home Team," co-starring Kevin James, is his first film in four years.
In a recent interview, Lautner revisited his "Twilight" days, recalling the impact the whole Team Edward vs. Team Jacob dynamic had on his friendship with Pattinson.
The supposed rivalry affected Lautner's relationship with Pattinson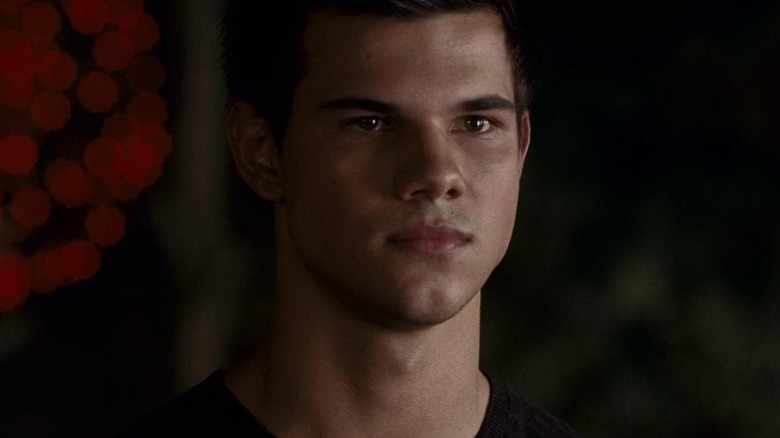 Summit Entertainment
Thanks to the global success of the "Twilight" films, Taylor Lautner, Robert Pattinson, and Kristen Stewart all became in-demand actors and stars virtually overnight. While Pattinson and Stewart were dating and seemingly had each other to discuss the exploding success of the franchise, the same can't be said for Lautner.
While being interviewed on the February 2 episode of "The Toast" podcast, Lautner revisited his days as Jacob Black, and specifically how it felt to be at the center of such an intense fan debate. "I was so young and yeah, I do feel like it was very strange traveling the world and being in different cities and having thousands of screaming fans either taking your side or the other guy's side," Lautner said. He went on to explain that while he didn't feel that he was at odds with Pattinson, it was hard to escape the dynamic. "Having that constant reminder ... it definitely had an impact," he explained. 
They may not have become best buds, but there's a respect they have for each other that comes out whenever "Twilight" is brought up in interviews. For his part, Pattinson admitted to Glamour Magazine that Lautner influenced his decision to up his workout game. "I only saw him [Lautner] for the first time in a long time when he was all ready to go for the film," he told the magazine. "I did feel a little inadequate but it did make me go to the gym so there was some good in it."