Jessica Capshaw Praised Grey's Anatomy's Creatives For Keeping The Spark Alive Throughout The Seasons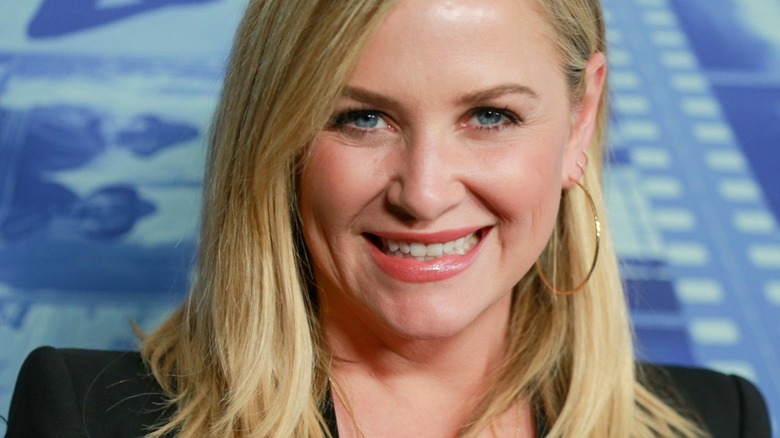 Rich Fury/Getty Images
"Grey's Anatomy" has remained one of the most consistently popular medical drama shows on television today. As of this writing, the show is currently in its 19th season, which is a fantastic achievement for any show. "Grey's Anatomy" has primarily focused on Meredith Grey, who starts as an intern resident at Seattle Grace Hospital and works her way up while dealing with various personal issues. Still, the series also has an expansive cast of supporting characters and has slowly become more of an ensemble piece as it's aged, giving fans a lens into the lives of all who work alongside Meredith.
Jessica Capshaw, who portrayed Arizona Robbins as a regular main cast member from Season 5 to Season 14, is one big example of this. Robbins was a pretty big deal for the show and for television in general. At the time of her departure, she was the longest-running lesbian character on a television show ever (per GO Magazine). As for Capshaw herself, she has a lot of praise for the writers of the show, especially when it comes to keeping the creative spark alive.
Capshaw believes the writers know how to keep the show interesting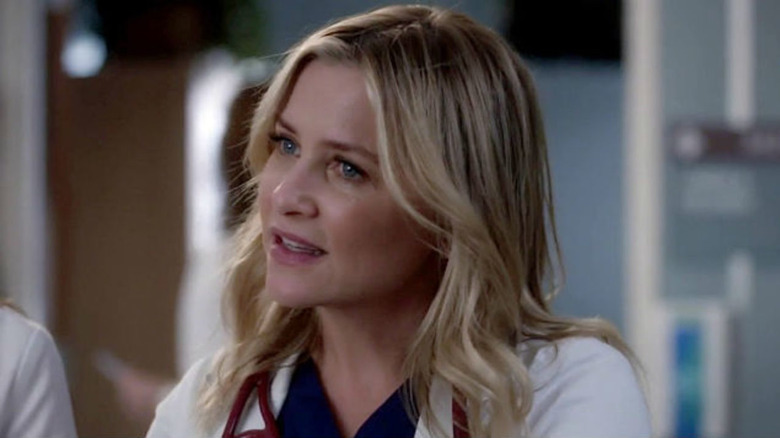 ABC
During an interview with Marie Claire as "Grey's Anatomy" entered its 14th season, Jessica Capshaw praised the writers and producers of the show for finding new ways to keep the show interesting. According to her, a lot of that ability came from knowing how and when to shift the dynamic of the series, and dealing with cast member changes in smart ways. Capshaw also believed that taking it back to its roots tonally allowed "Grey's Anatomy" to explore new challenges in a familiar manner.
"The show started with this spark, people gathered around it and [started] really loving all of its warmth," Capshaw said. "Then it became this fire and it just kinda has kept burning. Shonda and all the writers and producers have been smart enough to stoke the fire when needed—people have left and new people have come in, and they've always found equilibrium—so that it can burn for a long time. [...] And now we're going back to that initial spark—the characters are 14 years older and there's a different set of challenges, but it's got the same old kind of humor."
Of course, Capshaw departed the series at the end of this particular season, but it sounds like she was definitely impressed with how much quality control went into its crafting. And considering it doesn't look as if "Grey's Anatomy" has any indication of slowing down as it rolls along with Season 19, she may very well have been on to something.