Viewers Aren't Holding Back Their Thoughts On Pamela Anderson's Netflix Documentary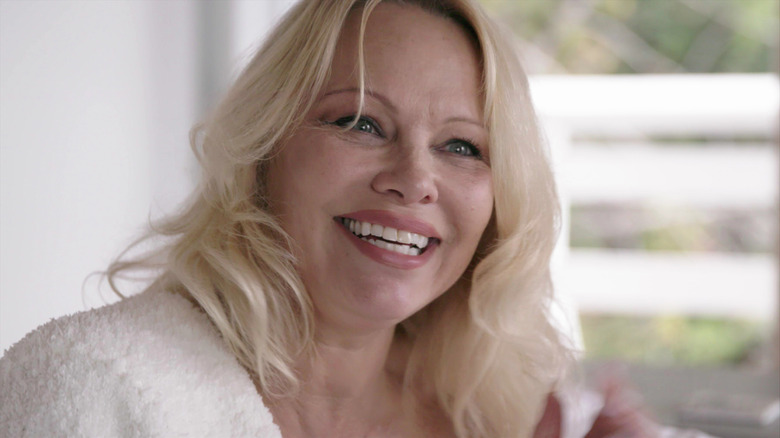 Netflix
Pamela Anderson is many things to many people. She was a TV icon in the 1990s with a prime role on "Baywatch" and earned the title of sex symbol after posing in Playboy. However, her career was completely derailed after a pornographic video of herself and her then-husband Tommy Lee was leaked to the world without her permission. The way it impacted her emotionally and professionally was detailed in the Hulu series, "Pam & Tommy," which was made without her permission, once again removing her from the conversation that was her own life story. 
Suffice it to say, the Hulu show certainly took liberties with the source material, but now, Anderson is taking back control of the narrative. She's released several autobiographies, but now, she has a documentary that takes an unflinching look at her life and all of the turmoil she experienced in the form of Netflix's "Pamela, A Love Story." While much that's been written of Anderson has focused on her looks or relationships, she gets a chance to tell her own side of the story, warts and all. 
The media may have portrayed her as a novelty, but after watching "Pamela, A Love Story," many viewers are reassessing what they originally thought of her and have nothing but sympathy for the abuse she endured throughout her career. 
Fans want nothing but the best for Pamela Anderson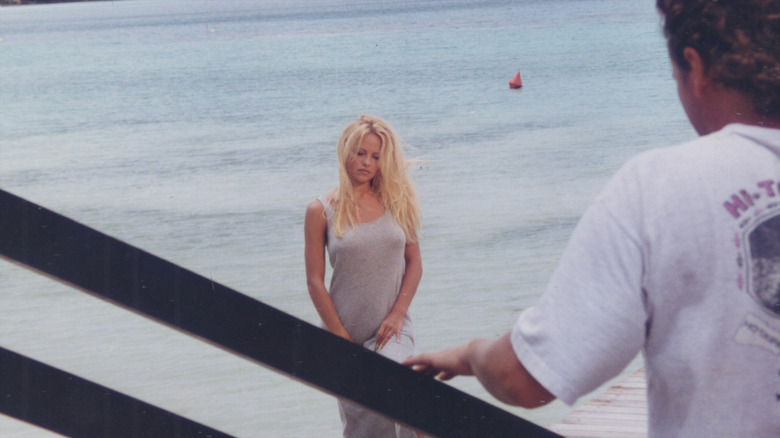 Netflix
Society has made a nasty habit of pushing women to the sidelines of their own stories. While things aren't perfect, they're at least a little better than they were in the '90s, and Pamela Anderson now has the platform to offer her side of the story. From late-night talk show hosts making jokes about her to being hounded by paparazzi, Anderson has endured a lot. Seeing all of it in "Pamela, A Love Story," many people on social media are reassessing any preconceived notions they had about the actress. 
Anderson's kind soul really shines through, as @PaulBurston points out, "I've never been particularly interested in Pamela Anderson but I just watched her documentary on Netflix and now I would die for her." Others, like @tara_watson_, think it's high time for Anderson to have a career resurgence and offers the following casting: "The only thing that will heal our broken culture is if Pamela Anderson is cast in the next season of The White Lotus as Jennifer Coolidge's grieving sister."
Above all else, the documentary shows just how much Anderson and her sons love one another and how they've always been there for one another, even through all the ups and downs. The film paints her as a loving mother who has irrevocably harmed through no fault of her own. Hopefully, the documentary sets a trend of women being able to tell their own stories on their own terms and makes people aware of what women had to endure not that long ago (and still do, to be honest). "Pamela, A Love Story" is available to watch now on Netflix.