So Help Me Todd Season 2 - What We Know So Far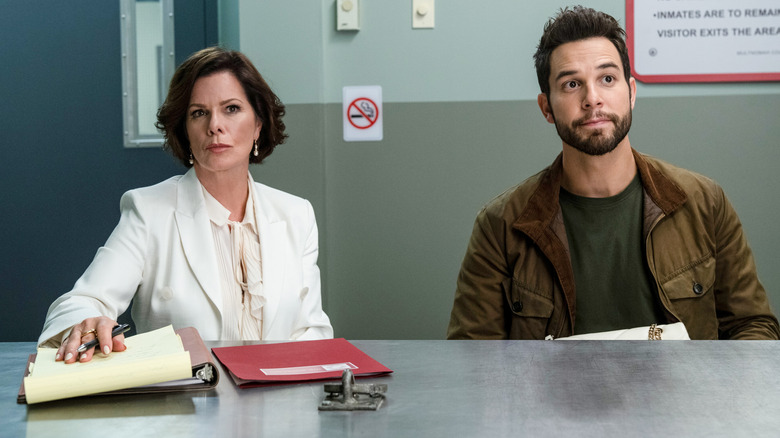 Ed Araquel/CBS
After a successful 1st season, "So Help Me Todd" will deliver up a second helping of legal maneuvering and quirky character-building. The dramedy follows Todd (Skylar Astin), the black sheep of his successful lawyer-laden family. A private detective by trade, he's struggling to find work now that his license was revoked after using some "creative" methods to reach the truth. 
Searching for a way to give Todd's life some sort of purpose and drive, his mother, Margaret (Marcia Gay Harden) convinces him to move to Oregon and work for her law firm — and to pay back the $9,000 he owes her. Margaret is a steel-spined defense attorney with a strong belief in doing what's right; Todd has a much more lax approach to the law and is no stranger to doing what he needs to do to get what he wants. Since he is now the firm's in-house investigator, that spells trouble for their personal and professional lives. With each case, Todd and Margaret bond while moving to free the innocent and coping with their friends at work, their family, and their love lives.
"So Help Me Todd" has been doing gangbusters for CBS: Variety reports that it's pulling in 6.3 million viewers regularly live, which inflates to 7.4 million with DVR usage and viewings through other platforms. The series has been renewed for a 2nd season, 12 episodes into its first. Here's what we know about what might happen in Season 2 of "So Help Me Todd."
When will Season 2 of So Help Me Todd be released?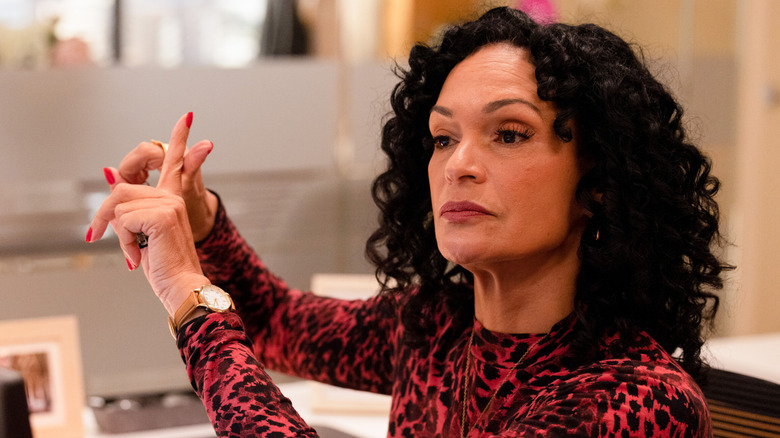 Justine Yeung/CBS
As the 1st season of "So Help Me Todd" is still running, it's not possible at press time to provide an accurate estimate as to when the show might return for a new season. We can, however, use empirical evidence to suggest a general timeframe as to when Season 2 will debut.
The 1st season of "So Help Me Todd" debuted on September 29, 2022. It will likely finish running sometime in April or May 2023. Since CBS is likely to want to repeat the success of the show's 1st season, don't be surprised if you see the 2nd season of the dramedy by mid to late September 2023, though it's possible they might try to wait for an early October start date. We will, naturally, update this information as soon as CBS releases its fall schedule, but until then, that's the closest estimate for Season 2's premiere.
What's the plot of So Help Me Todd Season 2?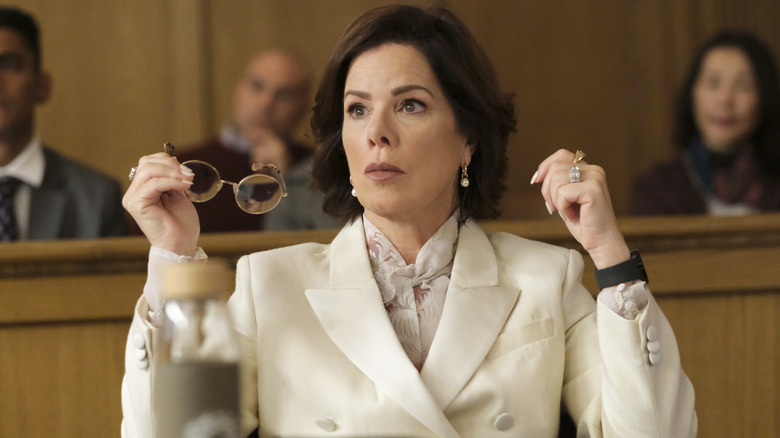 Bettina Strauss/CBS
With the show currently airing, it's impossible to know at press time what sort of cliffhanger "So Help Me Todd" will leave us on when Season 1 wraps up. One can expect that the show's regular plot elements will continue apace in the next season. There will be a new case every week, and some of them might relate to Todd and Margaret's expansive pasts. Mother and son will be forced to work together to solve the case in question, with Todd pulling some unorthodox stunts along the way while his mom relies on her degree and her ability as a lawyer to get their client free. Todd, as always, will team up with Lyle (Tristen J. Winger) to facilitate his schemes and plans
Surely Allison (Madeline Wise), Todd's sister and a straight-arrow type like their mom — only she's a doctor instead of a lawyer — will be back to provide both medical expertise and a counterpoint to Todd and Margaret's personalities. Francey (Rosa Evangelina Arredondo) will be there to add her wit and elbow grease to the situation. And the romantic tension between Susan (Inga Schlingmann) and Todd will continue to develop. And let's not forget Lawrence (Matthew Wilkas), Todd's older brother, his husband Chet Venables (Thomas Cadrot), and their daughter Clem (Artemis Litsiadis).
In February 2023, "So Help Me Todd" creator Scott Prendergast told OregonLive that Season 2 would include a big wedding episode shot on location in its setting of Portland, Oregon. "I can't tell you who is getting married," Prendergast admitted, but said he wanted to film at Portland landmarks and was in the process of hiring one of the city's well-known musical acts to portray a wedding band. 
Who will star in Season 2 of So Help Me Todd?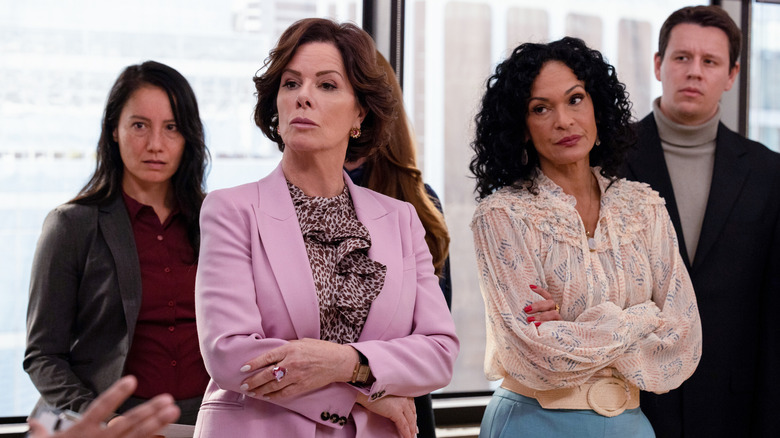 Justine Yeung/CBS
While there's no hint as to what the Season 1 finale may offer, it's quite likely that the show's small main cast will remain with "So Help Me Todd." That means Marcia Gay Harden as Margaret, Skylar Astin as Todd, Madeline Wise as Allison, Tristen J. Winger as Lyle, Inga Schlingmann as Susan, and Rosa Evangelina Arredondo as Francey will all return to the courtroom for further adventures. It's also presumptive that Matthew Wilkas, Thomas Cadrot, and Artemis Litsiadis will continue to recur as Lawrence, Chet Venables, and Clem, respectively.
As of press time, there's no word as to any guest stars or cast changes which might occur for Season 2, though naturally, there will be new clients every week if the show continues to follow its case-a-week premise. You can also expect a new weekly perp and some interesting faces on the prosecutorial side of the table as well. But you're going to have to wait to find out the whos and hows of the situation.
Who is the showrunner for Season 2 of So Help Me Todd?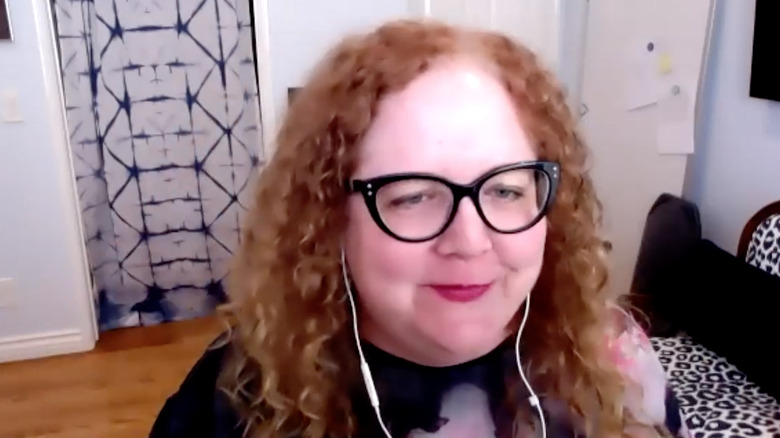 Outfest 2021/Getty Images
Season 2 of "So Help Me Todd" will presumably retain its original showrunner. Elizabeth Klaviter, who joined the show in May 2022, per Deadline, will presumably continue to oversee the program for CBS for the for foreseeable future. Before teaming up with the "So Help Me Todd" production staff, Klaviter ran another CBS drama, the "Silence of the Lambs" sequel series "Clarice" before its cancellation. She also worked on "Grey's Anatomy" and "Private Practice," working her way up to becoming the former show's co-executive producer. 
There are several more individuals who serve as producers on the program: Scott Prendergast, who created the series, Julia Eisenman, Stuart Gillard, and Phil McGraw — daytime talk show host Dr. Phil himself. McGraw's son Jay also co-produces the series. McGraw was previously involved in the production of CBS' courtroom drama "Bull," which was loosely inspired by his life as a trial expert.
Where to watch Season 1 of So Help Me Todd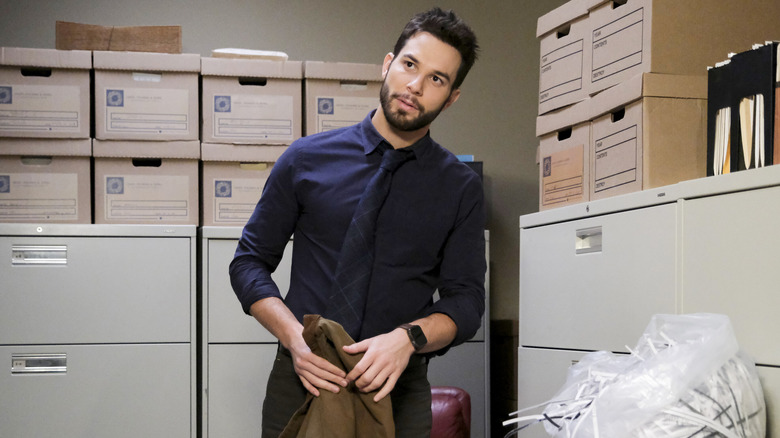 Michael Courtney/CBS
If you've gotten behind on the drama and want to catch up over the winter and during the summer, "So Help Me Todd," as is the case with most CBS programs, may be viewed in a number of places, though the majority of the show only exists in one locale. 
The official CBS website has the show's two latest episodes up for free with additional support, and the rest of the season might be accessed by entering a streaming or cable login. Pluto TV offers the show's first four episodes with ad support as well.  But if you're looking to experience the entire gamut from Episode 1 to Episode 14 with minimal to no commercial interruptions, Paramount+ is the way to go. Naturally, you'll have to pay a nominal fee to watch the show, but you won't have to deal with ad interruptions or scrambling to watch episodes you've missed before they're gone.