American Pickers' Mike Wolfe Compares The Show To An Onion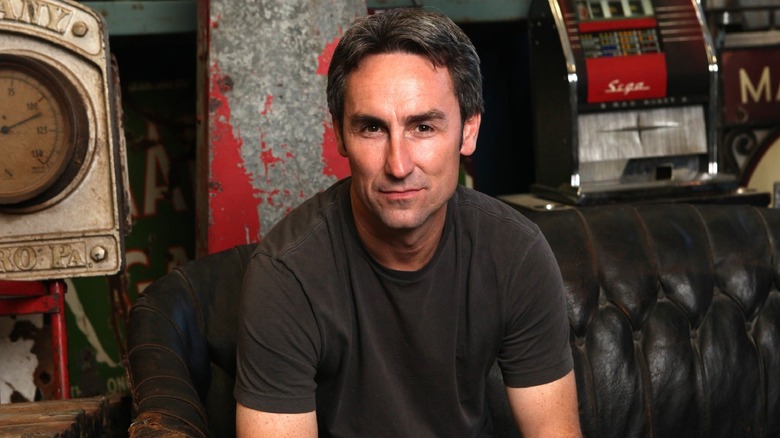 A+E Networks
Onions are a versatile metaphor device because they, naturally, have so many layers. Shrek knew this, as did screenwriter and director Rian Johnson, who played this concept out to humorous effect in "Glass Onion: A Knives Out Mystery." And according to "American Pickers" star Mike Wolfe, his show could be viewed through the same vegetarian lens. 
For those not in the know, "American Pickers" is a show that sees a couple of good, old-fashioned boys travel the countryside to see what kind of treasures and artifacts they can find in people's garages, barns, and sheds. There's a lot out there just collecting rust, and if Wolfe has his way, he'll help restore any piece of Americana he can get his hands on. Wolfe has picked up everything from vintage cars to toys that haven't been manufactured since the 1960s. 
It sounds straightforward, but there's a lot that goes into each episode. Whether that involves traveling to far-out states or making contact with reclusive sellers, Wolfe certainly has his work cut out for him in the picking business.
People take to picking for different reasons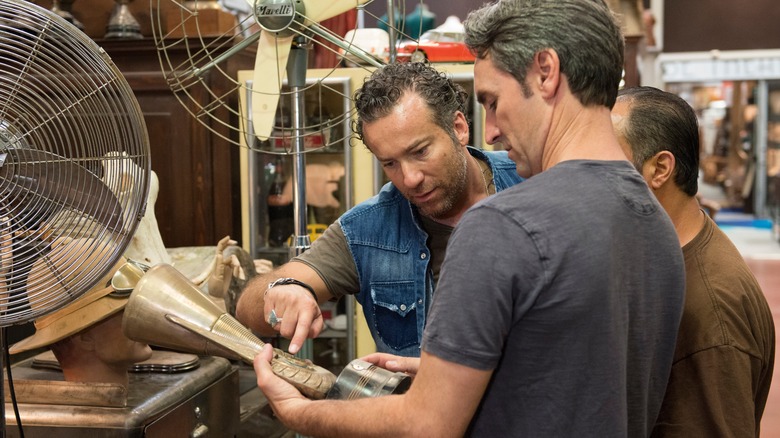 Cineflix 2013/A+E Networks
There's more to picking than just showing up at someone's house and offering them money for a family heirloom. From the hunt to the bidding, numerous factors go into Mike Wolfe having a successful day, and he realizes all of these components are what make "American Pickers" so special. In an interview with New Hampshire Business Review, Wolfe was asked about what attracts people to the show, and he responded, "There are so many facets to the show. Either they like it because of the item we bought or the relationship between Frank [Fritz] and I, the person that we come across, the location that we were in."
Any one of these factors could influence a person to keep watching, and Wolfe said that's part of the fun. He goes on to say, "It's like an onion. You just peel it back while you're watching it. A lot of the people who watch aren't collectors, which is really cool because maybe they'll start." Viewers naturally don't have to travel around the country to partake in the picking spirit. Going to garage or estate sales can be good places to start, and those options allow prospective pickers to learn more about potential valuables while speaking to interesting people. 
But fans will never know what's out there until they peel back that first layer.