Liz Torres Mourned Miss Patty Before Being Asked To Join Gilmore Girls: A Year In The Life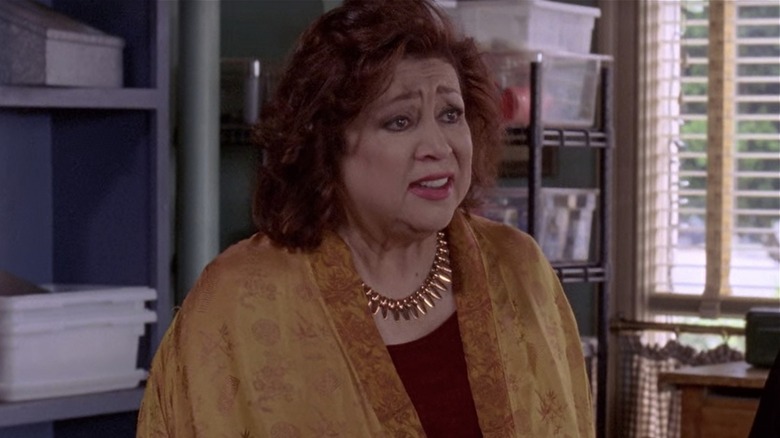 The WB
The fast-talking mother-daughter duo at the heart of "Gilmore Girls" endeared themselves to fans weekly, but they weren't the only scene-stealers the show produced. Though Lorelai (Lauren Graham) and Rory (Alexis Bledel) provided the emotional resonance for seven seasons (and a revival), the show wouldn't be quite the same without the quirky Connecticut town they reside.
Inspired by Amy Sherman-Palladino's visit to Washington, Connecticut, Stars Hollow is the hometown we all wish we had. With a picturesque main street and no shortage of festivals and fairs, the fictional town has an aspirational quality that doesn't exist in real life. Instead, it has larger-than-life characters such as Lorelai's neighbor Babette (Sally Struthers), curmudgeon diner-owning Luke (Scott Patterson), and local dance teacher Miss Patty (Liz Torres). All come together to create a vibrant community that, unfortunately, could not last forever. In 2007 the series was officially canceled, leaving many unresolved plotlines. Viewers had to say goodbye to the characters they knew and loved. They weren't the only ones in mourning. Long before any news of "Gilmore Girls: A Year In a Life" surfaced, Torres had to bid farewell to her sensual, plum-loving character.
Liz Torres never thought she would see Patty again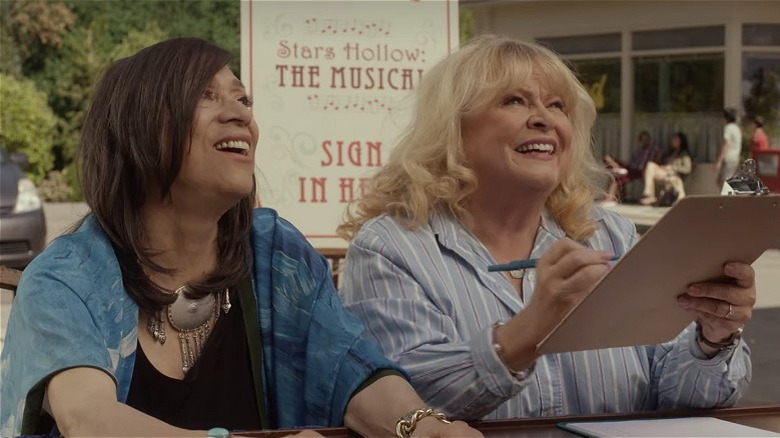 Netflix
It was under controversial circumstances when "Gilmore Girls" ended in the late aughts. Executive producers Amy Sherman-Palladino and her husband, Daniel Palladino, left before Season 7 due to contract disputes (via Entertainment Weekly). The final season of "Gilmore Girls" lacked the spark and panache from its creator, leaving many loose ends. There was always room to end it as intended, and in 2016, the time finally came. Liz Torres was just one of many fan-favorite recurring characters to appear in the revival, something that came as a shock to the actor.
"I had mourned Ms. Patty, and I had mourned 'Gilmore Girls' for these eight years. When I'm finally accepting that I'm not going to be Ms. Patty anymore (because I loved the character and it was so much fun) all of a sudden [like Al Pacino] 'they bring me back in ...'" Torres joked. Though not a large presence in the revival, it reunited Torres with an old friend.
"I saw Sally [Struthers] was there, and we are like Martin and Lewis/Abbott and Costello — the old-time vaudevillians. I had such a good time with her," Torres recalled. There is no news yet if the show will continue, despite all the unanswered questions. But if you ask Torres, she would have no hesitation.
"I would sign up in a second! I love it! It's one of the my most favorite projects that I've ever done."