The Terminal List Season 2 Is A Go, With One Of Its Stars Also Getting A Spin-Off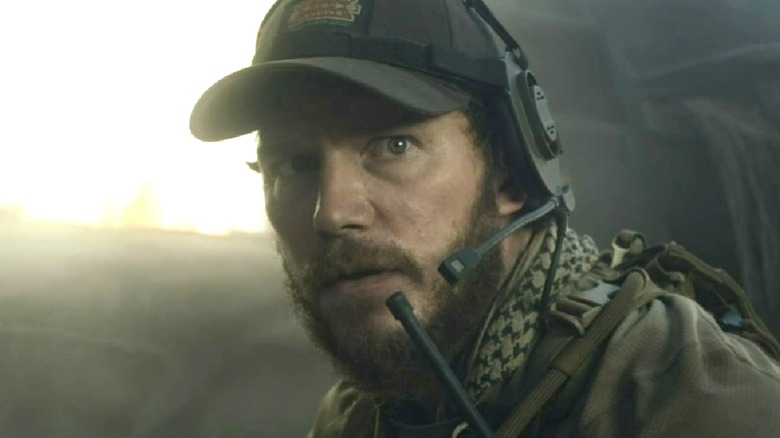 Courtesy of Prime Video
Whether you love it or hate it, Amazon's "The Terminal List" has been a massive success for the streaming giant, with it finishing second in the ratings to only "Stranger Things" after the show's debut season came out last year (via Variety). Now, after months of speculation, Prime Video execs have decided to finally capitalize on it. 
According to Deadline, "The Terminal List" has officially been given the green light for a second season. The series is now slated to become a tentpole franchise for Amazon Studios, much like its other popular program, "Jack Ryan," starring John Krasinski. With that show scheduled to go off the air (via Deadline), it appears that Jack Carr's adapted series will be taking its place as Amazon's resident military thriller, which is something that star Chris Pratt had hinted at in prior interviews and public appearances. 
"To the rabid fans of 'The Terminal List' out there, you have nothing to worry about," the actor said during a September 2022 taping of Carr's "Danger Close" podcast (via Deadline). "We love you and appreciate your support," he added. "There may be some cool stuff on the horizon being discussed." But what fans didn't expect was that, according to Deadline, some of that cool stuff coming out would also be a "Terminal List" prequel series that will explore the life of another major character other than James Reece. 
Taylor Kitsch to get his own prequel series about his character Ben Edwards and his origin story
Courtesy of Prime Video
Also revealed by Deadline on Wednesday was a brand new "Terminal List" spinoff that will be spearheaded by Taylor Kitsch. The series will reportedly focus on the origins of his character, CIA operative Ben Edwards. Sources told the media outlet that Chris Pratt was the one to suggest a Kitsch-led prequel, which he will executive produce through his company, Indivisible Productions. Kitsch will also be working as a producer. 
In addition to Hastings and James Reece, a number of other characters from Jack Carr's literary "Terminal List" universe are slated to show up in the yet-to-be-named spinoff, including Reece's old Navy SEAL buddy Raife Hastings, per Deadline. Carr and Antoine Fuqua will be joining Pratt and Kitsch as executive producers, as well. Others pegged to work on the project include Pratt's fitness coach, Jared Shaw, who is a former Navy SEAL. Former Army Ranger Max Adams has also been tapped to write for the series, while also penning a script for "The Expendables 4" (via MovieWeb). 
While "The Terminal List" has fans divided, Kitsch has earned praise for his role as Edwards. Even Carr himself was a major fan of the actor's portrayal. "I could not have pictured a better Ben Edwards," Carr tweeted in August 2022.