Lockwood & Co. Fans Are Loving Lockwood And Lucy's Slow Burn Romance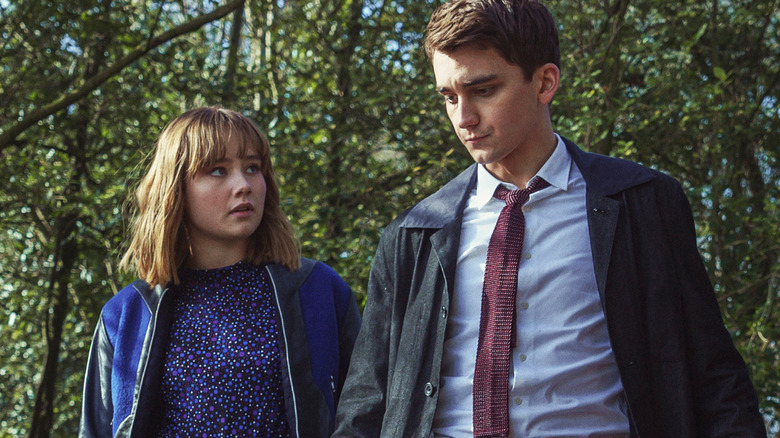 Liam Daniel/Netflix
In 2017, news of a "Lockwood & Co." book series adaptation began to circulate, confirming that the popular young adult franchise would serve as the basis for an upcoming TV series. That show remained in production for a number of years, before Netflix's "Lockwood & Co." became one of the foremost book to TV adaptations to watch in 2023, alongside shows like "American Born Chinese" and "Daisy Jones & The Six."
The production of "Lockwood & Co." notably shook up the cast of another Netflix series, when "Bridgerton" recast the role of Francesca Bridgerton in advance of Season 3. Ruby Stokes, who portrays Francesca in Seasons 1 and 2, happens to now be one of the three leads on "Lockwood & Co.," as the actor who portrays Lucy Carlyle.
In "Lockwood & Co.," Lucy is part of a team of three ghost-hunting teenagers in England, whose investigations into supernatural phenomena drive the show's story. Rounding out this central trio are Cameron Chapman as Anthony Lockwood and Ali Hadji-Heshmati as George Karim. As it turns out, George is something of a third wheel to a romance that develops between Lucy and Lockwood. Plenty of fans discussing this dynamic have described it as a slow burn, and in doing so, have shared their appreciation for Lucy and Lockwood's romantic storyline.
Fans of Lockwood & Co. are compelled by Lucy and Lockwood's relationship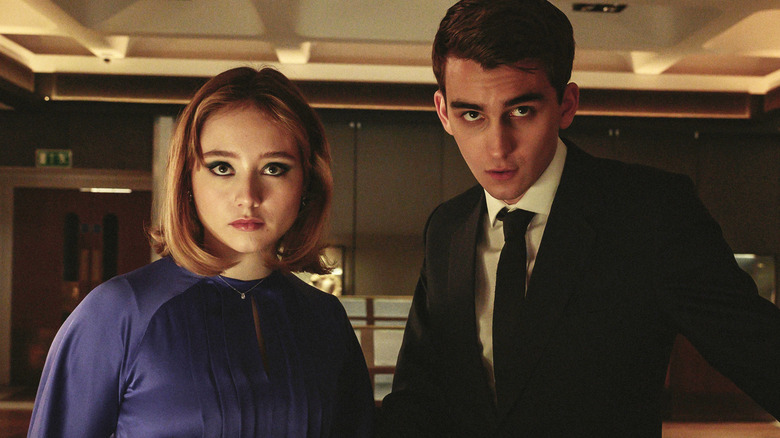 Parisa Taghizadeh/Netflix
As is typical for a Netflix original series, every episode of "Lockwood & Co." premiered to the streaming service on the same date, on January 27, 2023. Fans, then, were able to take in the entirety of the season's story as soon as it became available. Perhaps bolstered by the fact they could watch it all in quick succession, numerous viewers online praised the distinctly slow burn romance that develops between Lucy Carlyle and Anthony Lockwood throughout Season 1.
For instance, Twitter user @aditi_bidkar complimented how two actors' chemistry supports their characters' slow burn romance, and hoped that viewers might get more of the same in Season 2. User @AmethystShining also highlighted their acting performances, in addition to how their dynamic is written. User @bookishcrows even went so far as to share a mashup video of moments between the two characters with the caption, "when i tell you they got the slow burn SO RIGHT it was perfect."
Meanwhile, user smcgowan10 started a thread on the "Lockwood & Co" subreddit titled, "I'm on Ep.6, and if Lucy and Lockwood don't kiss by the end of the season, I'm gonna be PISSED. Side note: They're super cute." Whether invested outright or frustrated by its slow pace, then, "Lockwood & Co." viewers at large seem to be, at the very least, plenty compelled by the romance developing between two of its core characters.