Melissa Rauch Didn't Intend To Actually Act In Night Court's Reboot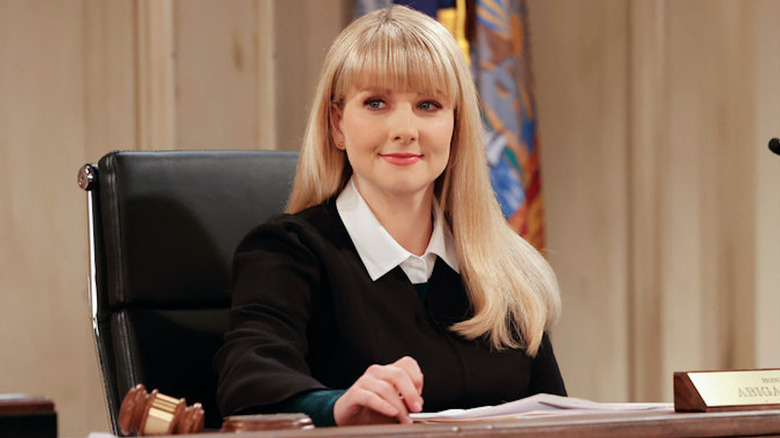 Jordin Althaus/NBC/Warner Bros. Television
"Night Court" may have been rebooted, but it wasn't totally rehauled. Per star and executive producer Melissa Rauch, that choice was intentional. "If you look around the courtroom that we've constructed for 'Night Court,' it's not filled with tons of computer screens or modern trappings of life," Rauch told The New York Times. "We really intentionally wanted 'Night Court' to feel like a place a bit frozen in time." If it ain't broke, after all, don't fix it, and the original "Night Court," with its exploration of life at an after-hours municipal court, was an Emmy Award-winning series when it ran between 1984 and 1992.
Still, the team behind the updated "Night Court" couldn't have anticipated that their humble multi-cam sitcom would take off like it did. Upon premiering on NBC on January 17, "Night Court" was an unexpected ratings win for the network, attracting the highest total viewers for a comedy premiere since "The Connors" in 2018. Part of the appeal stems from Rauch herself, who plays Judge Abby Stone, the daughter of the late Harry Stone (Harry Anderson). When Rauch signed on to get involved with "Night Court," she initially didn't intend on acting in the series.
Dan Rubin's humorous, heartfelt scripts changed Rauch's mind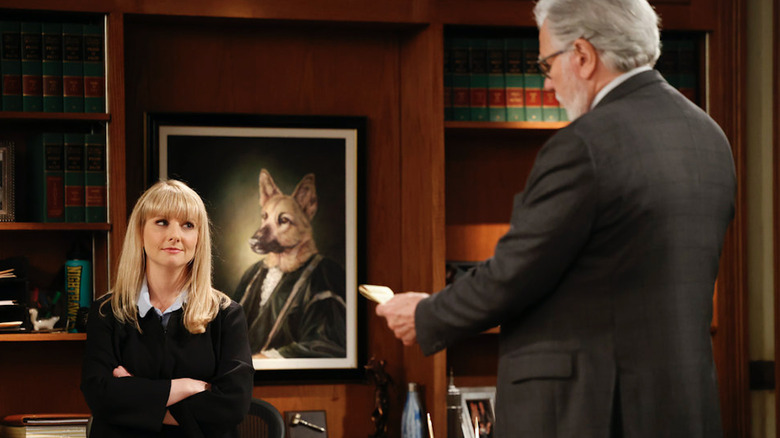 Jordin Althaus/NBC
In an interview with Game Rant, Melissa Rauch revealed that her initial role in "Night Court" was going to be strictly behind the scenes. "I had just planned on producing it," she said, adding that after starring in "The Big Bang Theory" from 2009 to 2019, she thought she would take a break from the multi-camera sitcom format. She continued, "And then, as we were developing it, I started thinking, 'I'm really liking this part a lot,' and when I read the final pilot script by our showrunner Dan Rubin, I just really fell in love with it, and I just thought he did such a wonderful job of striking that exact balance of humor and heart."
Rauch also added that John Larroquette's involvement in the series was a contributing factor to her joining him in front of the camera. "Realizing that another actress was gonna get a chance to do these beautifully written scenes with this legend of an actor," Rauch said. "It felt like I was being a real idiot for not doing it."
For Larroquette, the feeling was mutual. "When Melissa [Rauch] presented the idea to me, I immediately said, 'No thank you,'" the veteran actor told Parade. "Then, one day, she told me that she wanted to be on-camera as well, so I decided to try and do it."