Tom Brady May Consider Acting Following His Official NFL Retirement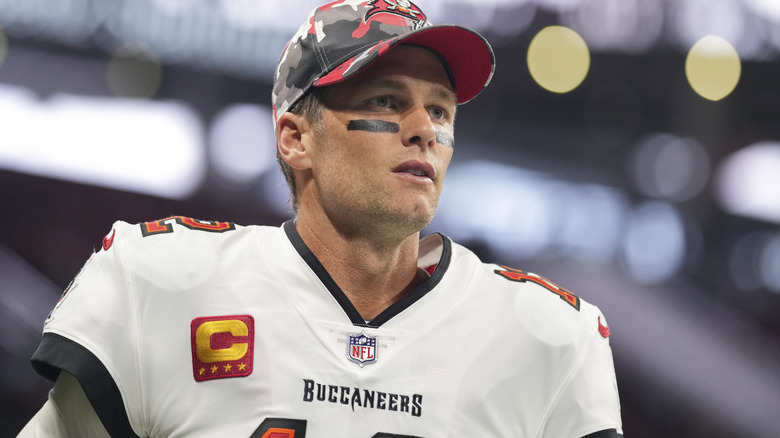 Cooper Neill/Getty Images
Tom Brady has gone back and forth on whether he would leave football behind for good. It seemed like he was calling it quits a while ago before he ditched the New England Patriots for the Tampa Bay Buccaneers. However, it seems like he's retiring for good this time, according to a social media post he uploaded on February 1, 2023 (via The New York Times). His career spanned 23 seasons and led his teams to seven Super Bowl wins, so it's safe to say that at just 45 years old, Brady can do pretty much whatever he wants once he decides to hang up the helmet for good. 
While most former athletes may go into coaching or commentating, Brady thinks another path may be in front of him. And by the sound of it, he thinks Hollywood might be calling his name. He's starting off this year with a title role in the comedy "80 for Brady," which sees a group of octogenarians try to make it to the 2017 Super Bowl to see Brady play, which is already doing pretty well with critics. But what other roles could Brady do that don't involve him playing himself? We may find out soon enough.
Tom Brady's already had fun with acting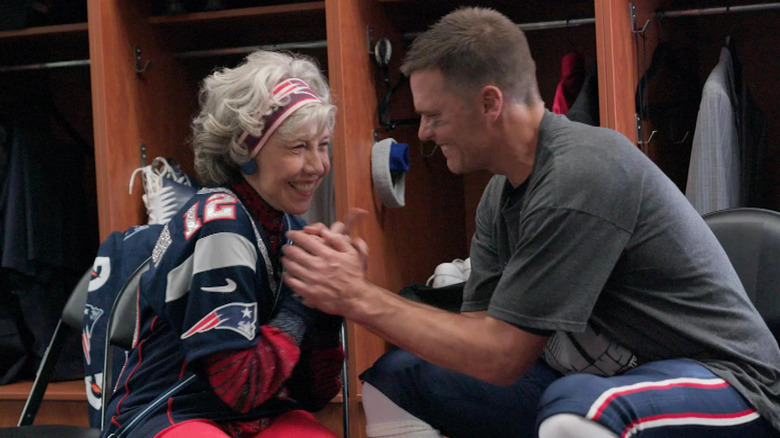 Paramount Pictures
Tom Brady already has some film and television roles to his name, and it mostly involves him playing himself. He voiced cartoon versions of himself on "The Simpsons" and "Family Guy," and he's popped up on the big screen in "Ted 2" and the "Entourage" movie. Suffice it to say, he's had plenty of time taking direction, and it wouldn't be the first time an actor has pursued acting. In addition to a slew of wrestlers who have gotten in the game, like John Cena and Dave Bautista, LeBron James has caught the acting bug with performances in "Space Jam: A New Legacy" and "Trainwreck."
Brady certainly seems open to doing more acting. He was asked about as much in a recent interview, where he said, "I would like that. I had fun" (via Variety). And those who have worked with him on movie sets had nothing but praise toward his abilities. His "80 for Brady" co-star, Lily Tomlin, stated, "He's like Gary Cooper. He's like Jimmy Stewart. He's like all those old-timers. He's got that kind of appeal." On top of that, his "80 for Brady" director Kyle Marvin said, "He was great. I think the hardest thing about acting is pressure, dealing with the pressure of showing up and having all these people around you. He has really good experience with pressure."
As of now, Brady doesn't have any other acting projects lined up, so it remains to be seen if he'll pursue this new venture in earnest. For now, fans of his can look forward to "80 for Brady," dropping in theaters on February 3.