Night Court Fans Were In For A Sweet Surprise With Wendie Malick's Appearance On The Reboot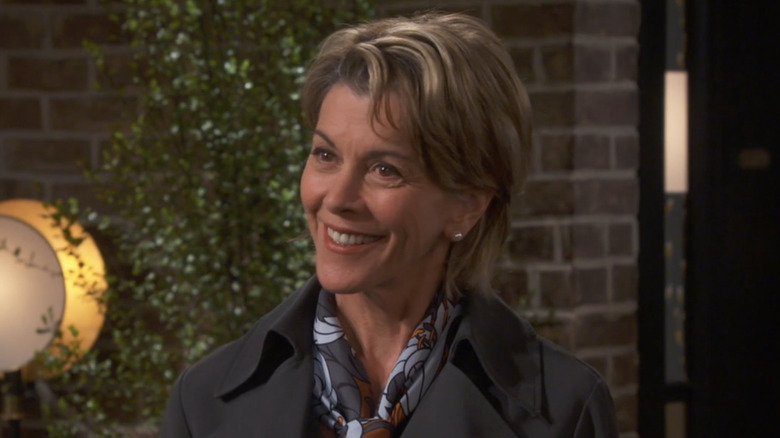 NBC
Contains spoilers for "Night Court" Season 1, Episode 4 – "Dan v. Dating"
Wendie Malick is one of those character actors that you've likely seen all over the place. She might be a familiar face as President Hagemeyer in "Young Sheldon," the aging former-model Nina Van Horn in "Just Shoot Me," Eda in "The Owl House," or Martin's (John Mahoney) fiancée Ronee Lawrence in the later seasons of "Frasier." In an interview with Smashing Interviews Magazine, Malick explained that characters that are funny and snarky are basically her bread and butter, and she's been doing variations on that all of her life. She also mentioned that she's really enjoying what she calls her "third act" and the roles she now gets that she's over 60.
The original "Night Court" was known for its guest stars, many of whom went on to much greater fame after their appearance on the show, including Michael J. Fox, Don Cheadle, and Leslie Jordan. The new "Night Court" is poised to have just as many memorable cameos, as an article for Variety confirmed that some of the guest stars already slated for the show include Melissa Villaseñor, Faith Ford, and Tara Lipinsky.
In Season 1, Episode 4 of the new "Night Court," Malick joins the show's list of illustrious guest stars with her appearance as Julianne, a woman who Dan (John Laroquette) sent to prison 30 years earlier and who comes back to the night court to trick him into dating her as part of her revenge plot. And some fans were very excited to see Malick as a guest star.
Even people that don't like Night Court love Wendie Malick's appearance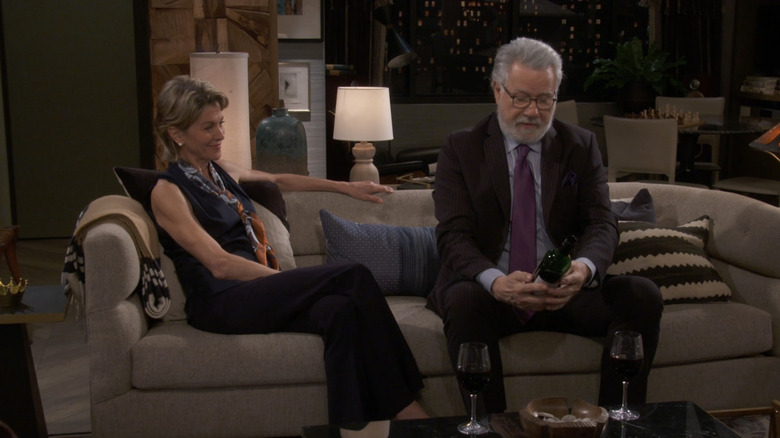 NBC
Fans quickly took to social media after Wendie Malick's appearance on "Night Court," with many very excited about the star's part. Twitter user @cellytron tweeted that Malick and show star John Larroquette were arguably the most charming and attractive people in the history of NBC. Another user, @Odudas1, claimed to be "hate-watching" the new "Night Court" series, but was excited to see Malick's appearance as a fan of her role on "The Owl House."
Meanwhile, @TVAddict617 praised her acting on the show, saying, "Wendie Malick was kinda great being criminally insane with a 30 yr old revenge plan." Even the show's writers had a hard time containing their excitement at having the long-time character actor on the show. Series writer Shawn Parikh tweeted about his excitement right before the episode aired, saying, "I don't even have to tell you how in awe I was."
Malick ends up failing to complete her revenge plot against Dan as he is now a sad, older widower who hasn't been on a date in decades and finds himself unable to go through with sleeping with the eager Julianne. Afterward, Malick confesses her plan to Dan and leaves without getting a chance to get back at the prosecutor who sent her to jail. Given that her plans were never completed, there's still a possibility of Julianne coming back at some point in the show, giving the fans even more to cheer about.