Linus Roache Thinks Law & Order: SVU's 'Visceral' Quality Makes It So Successful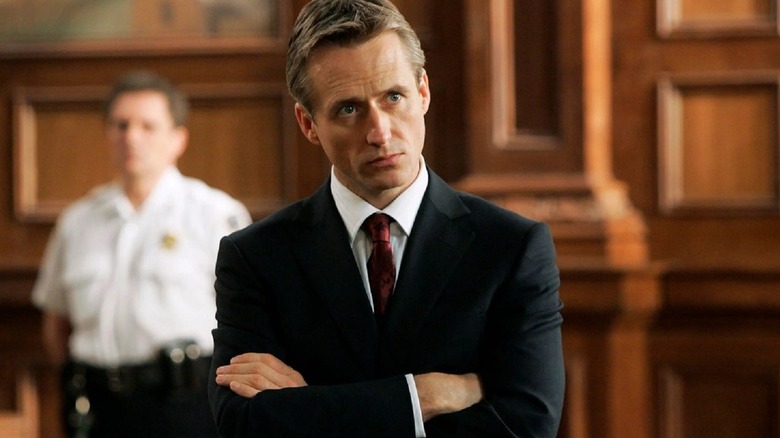 NBC
Linus Roache played Executive Assistant District Attorney Mike Cutter on the original "Law & Order" between 2008 and 2010. The Brit reprised his role in four Season 13 episodes of the spin-off "Law & Order: Special Victims Unit," bringing Cutter's legal expertise to the especially heinous crimes handled by the SVU. In a 2011 interview with Starpulse, Roache talked a little bit about the surprise of being asked to come back to his famous role.
When his agent first called him about it, Roache asked if he was going to be cast as a murderer, which would make sense since actors in the "Law & Order" franchise have been known to return in different roles. He said that what drew him to reprising his original role was that it put his character "into a new dynamic as someone who's having to take more responsibility than he was before and he can't just be so cavalier." In his first "SVU" episode (the Season 13 premiere "Scorched Earth"), Cutter works on a crime where the perpetrator is an Italian diplomat. He is forced to do everything by the book for once so nobody can exploit any rules he's broken.
"Law & Order" and "Law & Order: Special Victims Unit" may be part of the same franchise, but there are some big differences between the two shows. Roache has his own thoughts on those differences and what makes "SVU" such a unique part of the franchise.
Linus Roache thinks SVU is the emotional core of the franchise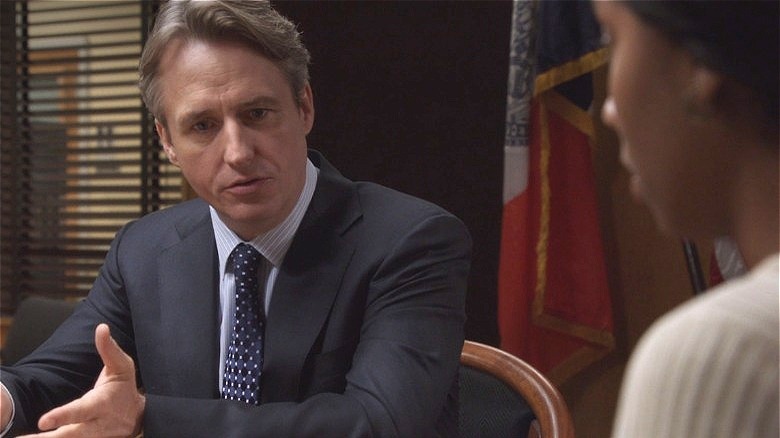 NBC
In an interview with Movieweb, Roache was asked what he felt was the reason behind the massive success of "Law & Order: Special Victims Unit." He referenced the "visceral" nature of the show, saying that it "really [gets] into the hearts of what it's like to be a victim of these horrible crimes and how these people are fighting for justice." For Roache, it's the emotional reaction that the show evokes that makes it so special.
In the previously mentioned interview with Starpulse, Roache broke down how "Law & Order," "Law & Order: Special Victims Unit," and "Law & Order: Criminal Intent" — which were the only three shows in the franchise at that time — differ from each other. According to the actor, "Special Victims Unit" is the emotional show, "Criminal Intent" is the psychological show, and the original series is "the moral philosophical show." "Special Victims Unit" is certainly a very emotional show, simply because rape victims frequently survive their attacks. The aftermath of these horrific attacks usually makes up a good chunk of the story, making it a difficult show to watch. In fact, the show can get so emotional that sometimes it starts to impact the actors who star in it.
In a 2017 interview with E! News, "SVU" star Mariska Hargitay said that she was "wrecked" for days after shooting the Season 19 episode "Something Happened," so much so that she had a hard time switching gears to film the next episode. So there's definitely some merit to Roache's assessment that "SVU" is the franchise's emotional core and the most visceral of all the shows.
If you or anyone you know has been a victim of sexual assault, help is available. Visit the Rape, Abuse & Incest National Network website or contact RAINN's National Helpline at 1-800-656-HOPE (4673).