Olivia Wilde's Ghostbusters: Afterlife Cameo Came About After A Simple Text Message From Jason Reitman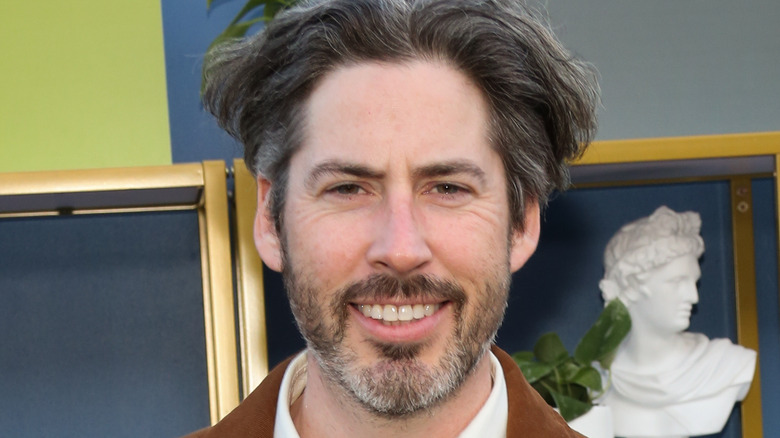 Paul Archuleta/Getty Images
When it comes to legacyquels, a lot of that particular kind of production seems to depend on favors. Former roles reprised by the legendary stars brought them to life for "one last time," depending on their success. Sometimes the payoff for the trek down memory lane is worth the trip, with one good example being the spiritual successor "Ghostbusters: Afterlife." Wiring "Stranger Things" with "Super 8," Jason Reitman's long-awaited installment helped revive a franchise that had seemingly been killed off by Paul Feig's considerably unfavorable, women-led reboot in 2016. "Afterlife" was all about the kids, as McKenna Grace, Finn Wolfhard, and Logan Kim charged up the proton packs to fend off Gozer with the help of the original paranormal investigators played by Dan Aykroyd, Bill Murray, and Ernie Hudson.
Except, when it came to bringing back the Gozerian to throw lightning bolts at our heroes, someone needed to fill the excessively sparkly suit and ask people if they were gods. Rather than set up lengthy casting sessions to find just who would be able to fill the spot, though, Reitman did what anyone did when calling in a favor — he dropped his friend Olivia Wilde a text — we can only hope with a ghost emoji.
Jason Reitman sent a one-line text to get Olivia Wilde onboard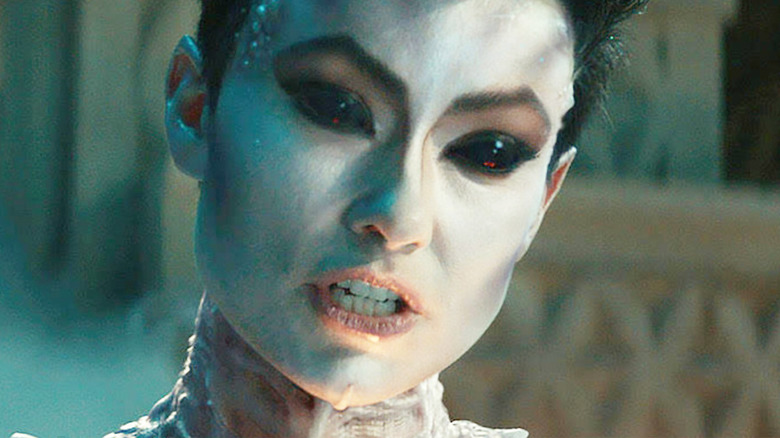 Sony/Columbia
While speaking to The Wrap about taking over his father Ivan Reitman's beloved franchise, Jason Reitman revealed the minimal effort he needed to put in to get his version of Gozer. He turned to "Don't Worry Darling" director Olivia Wilde in his hour of need, offering her the chance to become one of the '80s most iconic villains. Naturally, she didn't turn it down. "I reached out to her like, 'Hey, you wanna be Gozer?' I just texted her, and she was down from the word 'go'." The rest, as they say, is history trapped inside a ghost trap placed inside a highly advanced containment unit.
Her screen time may have been on the same level as the OG busters that made an appearance, but much more was required to get her to look like the original film's character — something that Reitman had massive respect for. Speaking about Wilde's time on set, the director admitted, "it's not a fun day because you have to show up at the crack of dawn and be covered in prosthetics and makeup and have weird contact lenses put in your eyes." Thankfully, Wilde took the good with the bad like a pro when gearing up for Gozer. "It's a beast of a role, but she came at it with complete joy." Turns out, busting does make you feel good.