The Good Wife Spin-Off Focused On Elsbeth Tascioni Is Reportedly In The Works At CBS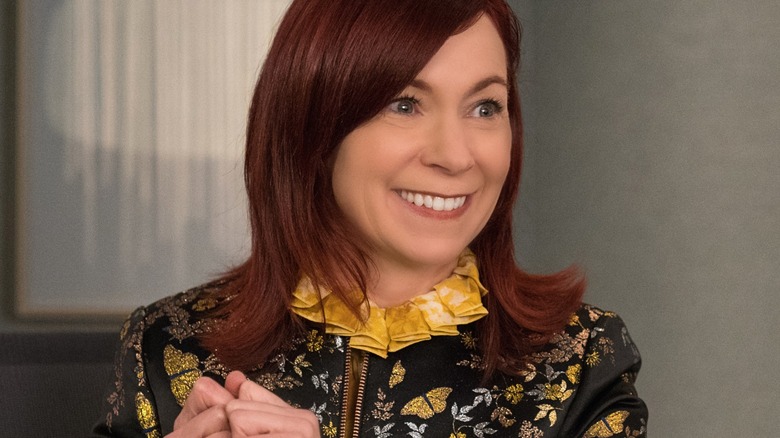 Elizabeth Fisher/CBS
Courtesy of creators Robert and Michelle King, "The Good Wife" premiered in September 2009 and took the legal drama sphere by storm. Julianna Margulies is a compelling lead as Alicia Florrick, so with a strong supporting cast behind her and a compelling story about political blunders, the legal system, and more, it should come as no surprise that it became such a hit. It stuck around for seven seasons and just over 150 episodes, picking up well-earned awards and nominations along the way. "The Good Wife" ended in 2016, but a franchise was only just beginning.
The following year, the CBS All Access — later rebranded as Paramount+ — streaming service introduced subscribers to "The Good Fight." The spin-off shifts the focus to Christine Baranski's Diane Lockhart, who must make some serious personal and professional changes after a massive scam destroys her finances. Yet again, the Kings put out a solid television work — one that has extended for six seasons and been showered with praise throughout its streaming tenure. Like its predecessor, it too has come to an end — before we got to see this jaw-dropping storyline, sadly — though "Good Wife" and "Good Fight" fans still have a reason to get excited about the future.
In the wake of "The Good Fight" Season 6, it has come to light that fans are about to get a spin-off based on one of the "Good Wife" franchise's most popular characters: Elsbeth Tascioni (Carrie Preston).
Carrie Preston will return as Elsbeth Tascioni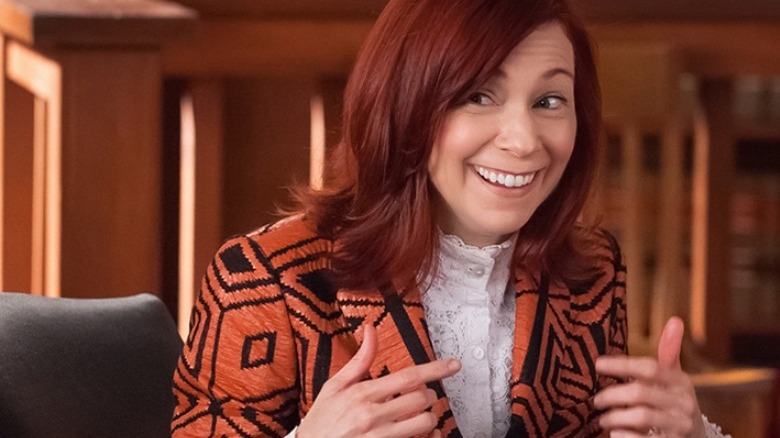 Jeff Neumann/CBS
As reported by TVLine on January 31, 2023, CBS has reportedly given the green light to an Elsbeth Tascioni-centric spin-off. Appropriately titled "Elsbeth," the series will see Carrie Preston return to the title role, which she reprised for multiple episodes of "The Good Fight," to tackle crime in New York City. Tascioni made her first appearance on "The Good Wife" in Season 1's "Mock" and would go on to feature in an additional 13 episodes. In that time, the scattered yet incredibly skilled lawyer became a fan favorite, as evidenced by her continued presence on the small screen all these years after her debut.
Not long after this news hit the internet, Elsbeth Tascioni herself, Carrie Preston, took to Twitter to express her excitement. She wrote in a Tweet, "So.... this just happened and I am absolutely insanely excited and grateful, especially to @RKing618 and Michelle King!" Going back to 2016, Preston spoke on the idea of a Tascioni solo series in an interview with HNGN, saying, "It seems like it would probably resemble something like 'Columbo' meets 'Monk' or something." We'll have to see if this prediction of the show's tone and presentation will be accurate or if "Elsbeth" will be something else entirely.
At the time of publication, "Elsbeth" lacks a release date outside of the vague 2023-2024 timeframe, so make sure to keep your eyes peeled for more information about the long-awaited spin-off in the coming months.