The Jaw-Dropping Good Fight Storyline You'll Never Get To See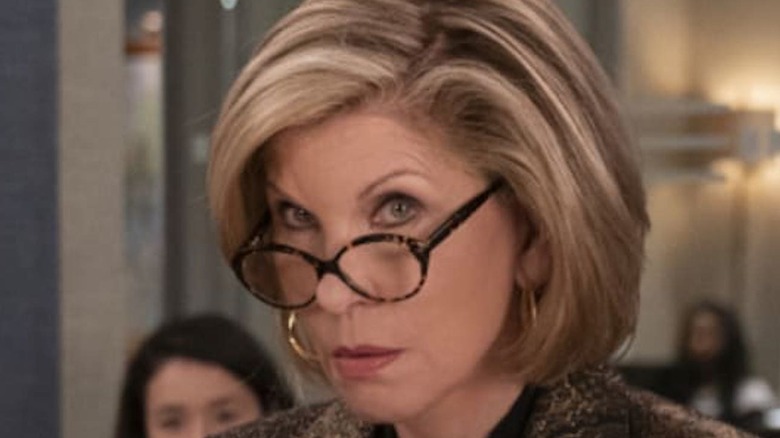 CBS / Paramount+
The legal drama "The Good Fight," created by Robert King, Michelle King, and Phil Alden Robinson, is the spinoff sequel to the much acclaimed "The Good Wife," which ended in 2016 after seven seasons. In the follow-up series, Christine Baranski reprises her role of lawyer Diane Lockhart, who must rebuild her career after a financial scam she's unwittingly involved with forces her out of her firm. She decides to return to her old workplace, an African American-owned firm taking on the most progressive cases, including those concerning police brutality.
"The Good Fight" has just begun its fifth season, the first to air on Paramount+ after transitioning from their previous home of CBS All Access. The fate of the show was briefly in question after the fourth season was cut short due to COVID-19 (it turned out to have a total of seven episodes instead of the planned ten), but the series was swiftly renewed before the seventh episode of Season 4 aired in May of 2020, as reported by Deadline.
Now that the show is into its fifth season, Robert and Michelle King have revealed some of the storylines that were scrapped when the fourth season had to be cut short — including one storyline that is jaw-dropping.
An interracial couple was going to face a major hardship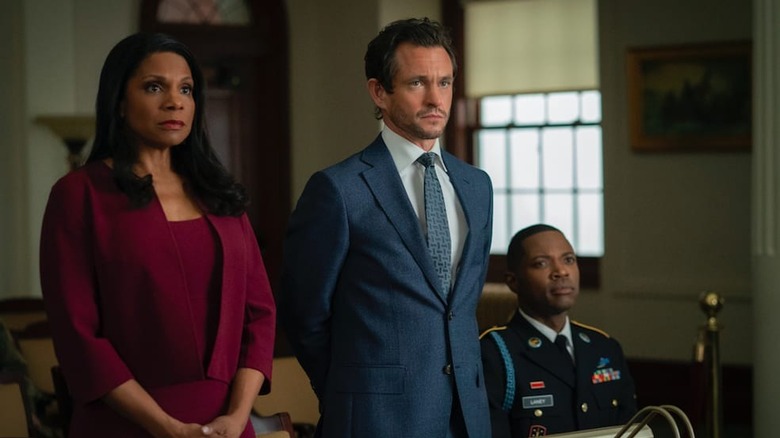 Paramount+
As Season 4 was wrapping up, two characters were just beginning a romance: Liz (Audra McDonald) and Caleb (Hugh Dancy). Not only did the two of them have to navigate a workplace romance, but they were keeping things pretty quiet, as their relationship began — but also an interracial one, as Liz is a Black woman and Caleb is a white man.
While interracial couples have become more and more common in recent years, they still face many hardships — and the creators of "The Good Fight" wanted to directly face those challenges. In an interview, Robert King told TVLine about their plan to explore the "tension" faced by an interracial couple "when the police insert themselves." He explained, "The police arrive and there's just this massive tension about how the world has changed for interracial couples. The police might be more deferential to the white guy even though they are in Liz's beautiful house. We were going to look at how a relationship that has been taken to every other level gets disrupted by the real-world."
On top of this, Michelle King added, "It would've played along gender lines, too, because it's male officers that show up ... Then the question becomes, 'Is it racism? Is it misogyny?' It makes it difficult to parse." Unfortunately, they had to cut the storyline out of the series in general when Season 4 came to a too-short end.