Anthony Anderson Was Forced To Shave His Beard For Law & Order After A Complaint From Dick Wolf's Wife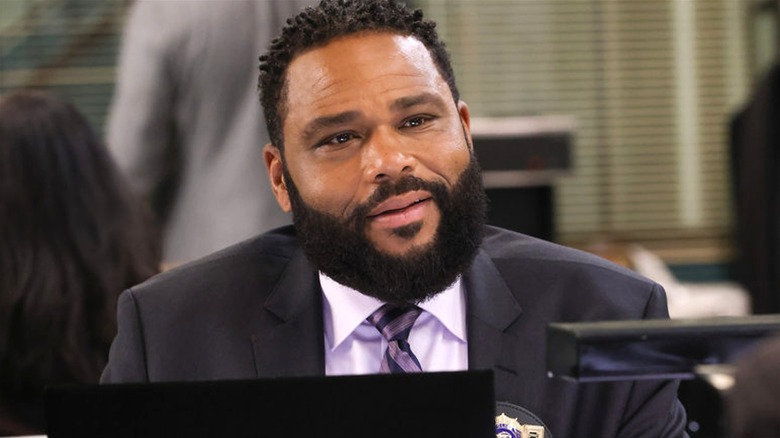 Will Hart/NBC
One does many things for a job, and actors are no different. Everything from eating live maggots to removing a tooth, sometimes there are uncomfortable and gross things actors have to do for a role. Other times, they don't have to go quite as extreme but must do things for odd reasons nobody expects. This was the case for Anthony Anderson on the set of "Law & Order."
Anderson joined the long-running procedural first in 2008 in Season 18 as Detective Kevin Bernard for five episodes. He then returned full-time to the role for the next two seasons. His character then was part of the return of "Law & Order" in 2022, partnered with Detective Frank Cosgrove (Jeffrey Donovan).
During his tenure in the series, the actor underwent a slight transformation that fans may have noticed. And, of course, nothing happens without reason, and he sat down with Kelly Clarkson to explain the odd request from a fan in a very high place.
Dick Wolf's wife didn't like his beard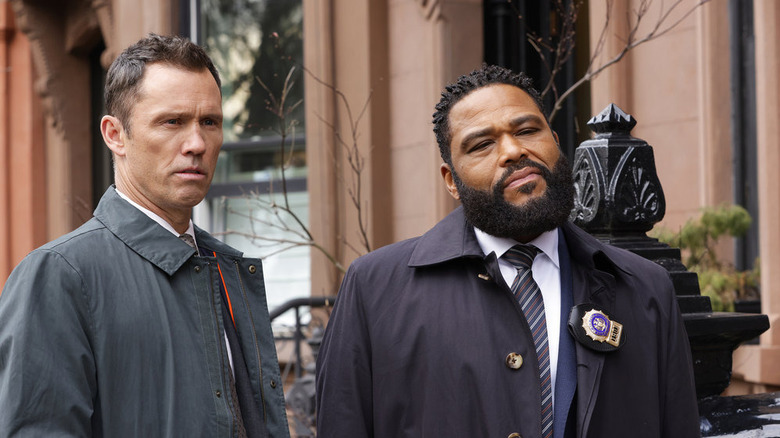 Will Hart/NBC
Dick Wolf is one of the industry's most prolific and successful TV executives. As the architect of the "Law & Order" franchise, which includes the flagship series and all the spin-offs, and the "One Chicago" franchise, which includes "Chicago P.D.," "Chicago Med," and "Chicago Fire," when he speaks, people listen. But even he has to listen to someone when it comes to his shows. And according to an interview on "The Kelly Clarkson Show," Anthony Anderson revealed that Dick Wolf's wife was the reason he was forced to shave his beard.
"That's the word on the street," Anderson said. "On my first stint on 'Law & Order' back in 2008-2009, I came with a beard." He then revealed that after doing a full season with his facial hair, he had a nerve-wracking interaction with Wolf. "I got called into Dick Wolf's office, and I thought I was in trouble. Jeremy Sisto was also called in; we both had a beard and thought we were getting fired because we both got called into the office. And basically, it was like, 'you both need to shave tomorrow."
Clarkson responded by calling Dick Wolf's wife a powerful woman, to which Anderson chirped the old adage, "You know, happy wife, happy life." While it may seem small, Wolf apparently took his wife's feedback seriously by having the actors shave their beards. Of course, they didn't have to remove a tooth, but getting called into the boss' office is a nerve-wracking experience, even for the small stuff.