Rupert Grint Can Totally Envision A Harry Potter TV Series, But With Someone Else As Ron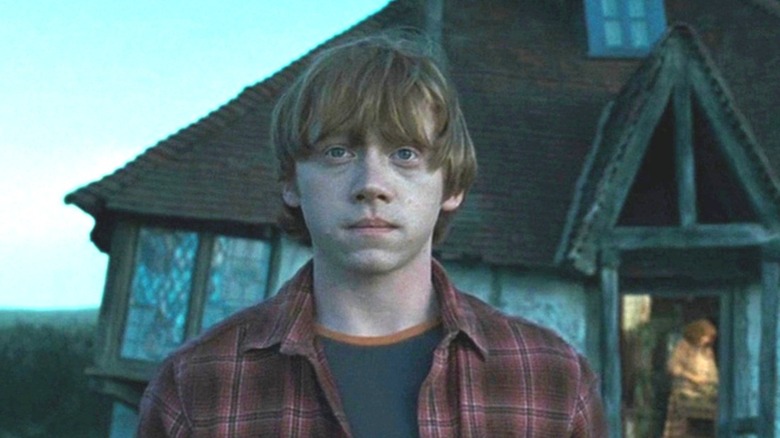 Warner Bros. Pictures
It's been over a decade since the films in the "Harry Potter" series wrapped up for good. While the franchise has continued to some extent with the "Fantastic Beasts" films and the upcoming big-budget video game adaptation, "Hogwarts Legacy," none of these offshoots seem to be able to match the fan response from the original series of 8 films that closed things out in 2011.
Naturally, the franchise has also come under fire from many LGBTQ+ groups and human rights activists, as its author, J.K. Rowling, has taken a fervent anti-trans stance. This has caused many fans and allies of the disenfranchised trans community to abandon their support for anything tied to the Wizarding World at large.
With these factors in mind, the "Harry Potter" franchise is at a bit of a crossroads. Though the demand is still very much there for stories being told in this world, Warner Bros. must first figure out how it wants to navigate the waters around its problematic creator. Rupert Grint, who played Ron Weasley in all 8 of the films, has joined fellow franchise stars Daniel Radcliffe and Emma Watson in speaking out against Rowling (via Entertainment Weekly), but that doesn't mean he thinks a reboot of the series is necessarily a bad thing.
Rupert Grint is happy to pass the torch; thinks a remake is inevitable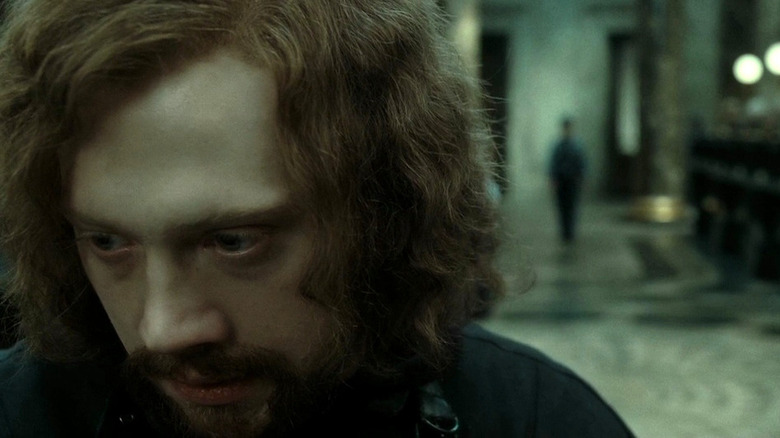 Warner Bros. Pictures
Rupert Grint sat down with GQ to talk about the legacy of the "Harry Potter" franchise, and while the actor seems content with his time in the series, he's also ready to let someone else have a crack at playing Ron Weasley. "We're still trying to figure out what life looks like on the other side of this massive cultural thing," the actor explained.
While Grint, Emma Watson, and Daniel Radcliffe are all still widely known for their roles in the "Harry Potter" series, they've each had plenty of parts since. Even still, they remain largely identified with the roles that made them household names to this day, partly due simply to the massive scope of the franchise.
Still, Grint, for his part, is ready to let go of his legacy. "I'd love to see 'Harry Potter' be adapted into a TV show," Grint says. "I think it would really work. I'm sure the films will get remade, anyway." While it sounds like Grint is just being pragmatic here, a TV version of the "Harry Potter" series would allow many of the plots that got cut out of the films to be expanded upon or reexamined. Either way, fans will have to wait and see what's next for the embattled franchise.