The Last Of Us Fans Aren't Buying The Series' Boston Landscapes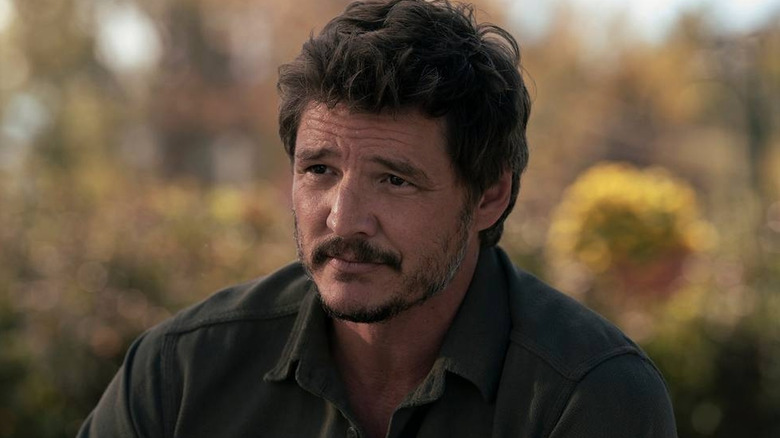 Liane Hentscher/HBO
HBO understands better than perhaps any network the power of the water cooler show. Its commitment to the weekly release model has made series like "The White Lotus" and "Succession" the talk of the town the day after a new episode premieres. Of course, that type of popularity has its drawbacks. Trigger-happy Twitter users are quick to flood the Internet with praise and meme-worthy screenshots, but they're also exceedingly scrutinizing. HBO's latest hit, "The Last of Us," is no exception.
"The Last of Us" Episode 3 threw social media into a frenzy, with fans praising the emotional rollercoaster. "Long, Long Time" focuses on the tear-jerking relationship between Bill (Nick Offerman) and Frank (Murray Bartlett), a couple living outside of the Boston quarantine zone. Unfortunately, HBO failed to consider that hell hath no fury like a Bostonian scorned, and plenty of the series' New England fanbase took issue with the supposed Boston landscapes featured in the episode.
Boston-area fans think the Massachusetts scenery is wicked funny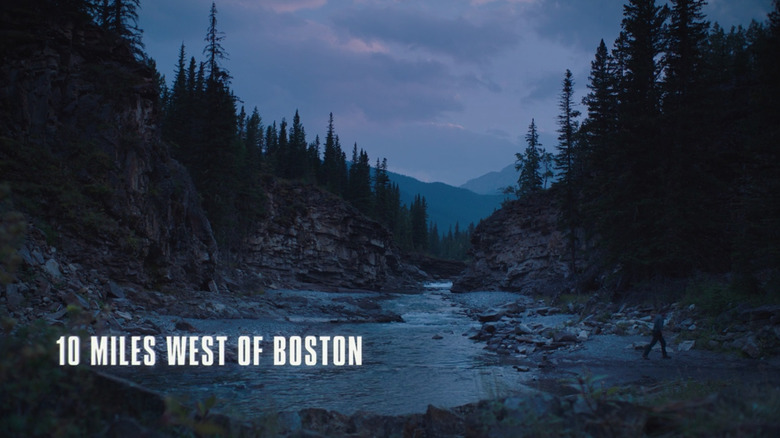 HBO
"The Last of Us" begins in the Boston quarantine zone, and has featured plenty of iconic landmarks for Beantown aficionados. For example, the series has featured the Custom House Tower, which was filmed via drone footage and VFX (via Boston.com). One establishing shot in Episode 3, however, was captioned as "10 Miles West of Boston" and featured a rugged, mountainous landscape dotted with pine-covered cliffs. Needless to say, Boston-area fans of the show were miffed.
In a viral Tweet, @hannahgais wrote, "Getting belligerently angry when 'The Last of Us' tries to claim that a mountainous terrain that's clearly northwestern is '10 miles west of Boston.'" A number of users like @galen_eats and @JoeTeezey agreed, pointing out that the terrain was a far cry from a Boston suburb. @brfreed joked that he fondly remembers "the part of Middlesex County that looks exactly like a coniferous forest in the Canadian Rockies." Indeed, "The Last of Us" was primarily shot in Alberta. It wouldn't be a Boston joke without a Dunkin' Donuts reference, and "The Last of Us" Twitterati delivered those in spades. One of the best examples came from this amended Tweet from @hannahgais that added the coffee chain's logo to the mountainous backdrop. "Ok," she wrote. "I fixed it."