Stephen King Joins The Last Of Us Fans In Calling Bluff Over This Episode 3 Geography Detail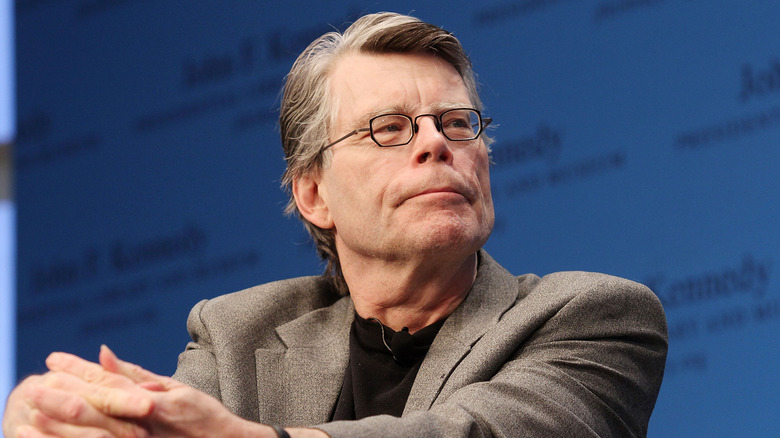 Marc Andrew Deley/Getty Images
No one seemed to be prepared when "The Last of Us" Episode 3 blindsided us with what is arguably the most beautiful love story known to man. What seemed to start as a normal trek in the woods for Joel (Pedro Pascal) and Ellie (Bella Ramsey) quickly evolves into watching a 20-year relationship develop between reclusive Bill (Nick Offerman) and outgoing Frank (Murray Bartlett). We watch the two meet, play heartbreaking love songs, and grow strawberries together. The end of their story isn't for the faint of heart but does tell a moving story about the perseverance of love. Take that, Infected.
But now that it seems the world at large has recovered from the devastating heartbreak of the episode, it is time for the critiques to begin. When viewers weren't crying over the love that Frank and Bill share, they were noticing something odd about Joel's journey. And everyone's horror dad, Stephen King, also had a note about the episode.
This is not 10 miles outside of Boston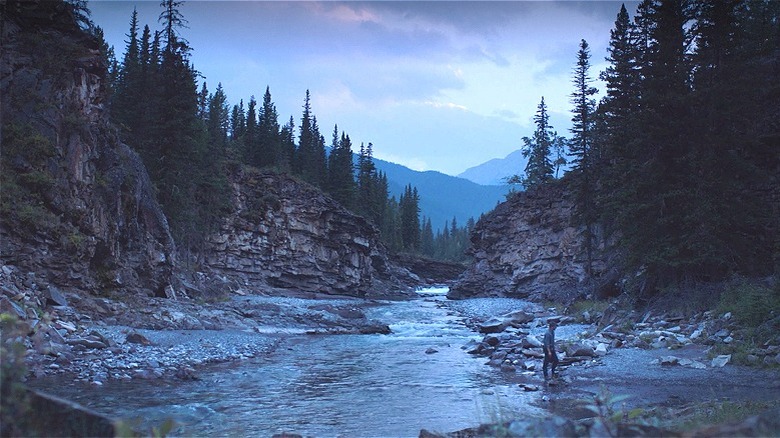 HBO
If there is one thing that Stephen King understands, it's New England. The iconic genre writer hails from Maine and sets many of his beloved stories around the area. "It," "Needful Things," and "Dolores Claiborne" are just some titles that King has injected his roots into (via Vox). In addition to publishing mass amounts of books, King is also an avid watcher of television and active on social media, so it should come as no surprise that "The Last of Us" was on the horror writer's list. And although Episode 3, "Long, Long Goodbye" has taken the internet by storm, King remained unimpressed with the show's flagrant disregard for accuracy when it comes to Boston's geography.
"THE LAST OF US. Episode 3: Do you really want to tell me that's 10 miles west of Boston?" King posted on Twitter. The opening scene of the episode features a picturesque view of Joel by a stream, surrounded by woods and mountains. Not a totally unremarkable sight in the New England landscape, but that close to a metropolitan area? Probably not. King has some expertise in the area, as well as a myriad of locals who took to Twitter with similar sentiments.
User @hannahgais was just one who described: "[G]etting belligerently angry when 'the last of us' tries to claim that a mountainous terrain that's clearly northwestern is '10 miles west of boston.'" At least New Englanders get their Cumberland Farms representation to soothe their wounds.