Pierce Brosnan And Helena Bonham Carter Are Teaming Up For Dreamy New Romance Four Letters Of Love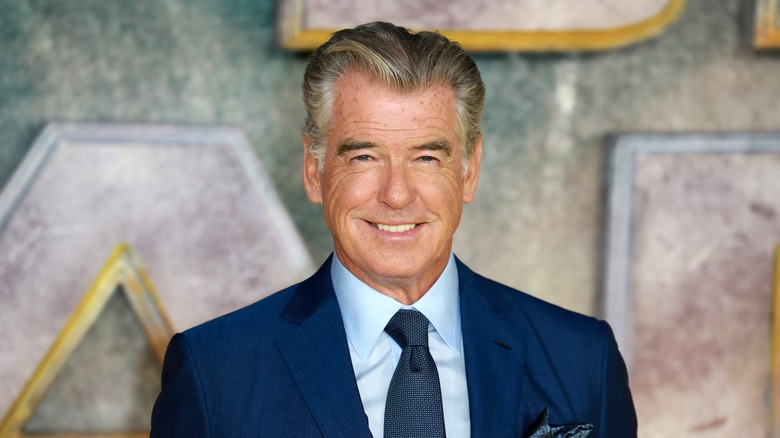 Fred Duval/Shutterstock
Irish cinema has announced itself in a big way this year, with not one but two Irish movies earning major nominations at the Academy Awards. Naturally, "The Banshees of Inisherin" is the bigger name at the ceremony — writer-director Martin McDonagh's latest is up for nine awards, including acting nominations for each of its leads: Barry Keoghan, Kerry Condon, Colin Farrell, and Brendan Gleeson. Additionally, the Irish actor Paul Mescal picked up a nomination for his turn in the indie flick "Aftersun." 
However, Irish citizens — and especially the Irish Prime Minister — are more excited about "An Cailín Ciúin", aka "The Quiet Girl." It's the first Irish-language film to ever be recognized at the Academy Awards, and Prime Minister Leo Varadkar notably congratulated the film in his native tongue (via Reuters).
In such a cinematic landscape, it only makes sense that Hollywood would start greenlighting more Irish films. That's why it's not a huge surprise that the new Irish film "Four Letters of Love" has recently added big names like Pierce Brosnan and Helena Bonham Carter to its cast.
The story is based on a sweeping Irish bestseller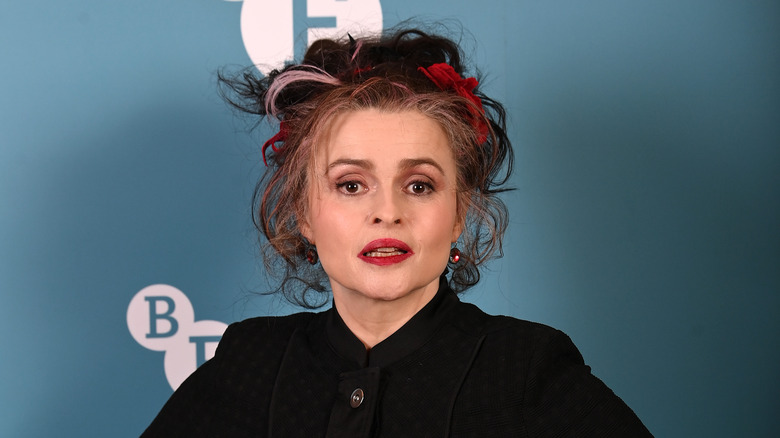 Eamonn M. Mccormack/Getty Images
Before becoming Hollywood's latest buzzy Emerald Isle import, "Four Letters of Love" was once Irish author Niall Williams' debut novel. A bestselling Ireland-set epic about a young couple and the forces threatening to pull them apart, "Four Letters of Love" was a major success upon its 1997 publication. It has since been translated into over 30 languages (via Variety).
Now, with Irish stars Pierce Brosnan and Gabriele Byrne joining its adaptation, as well as Irish newcomers Fionn O'Shea and Ann Skelly, the tale is about to reach a wider audience than ever before. The addition of Helena Bonham Carter to the film's cast has only turned more heads. "Irish story-telling is riding a wave of success in the international marketplace, and we're delighted to bring this beautiful romantic modern classic to the EFM for buyers to enjoy," said Cornerstone's Alison Thompson and Mark Gooder of the story. Cornerstone is handling international sales and distribution of the adaptation.
Brosnan and Bonham Carter will play the parents of the story's two young lovers. The adaptation, which begins shooting in February, will have Polly Steele at its helm.