Here's When You Can Watch A Man Called Otto At Home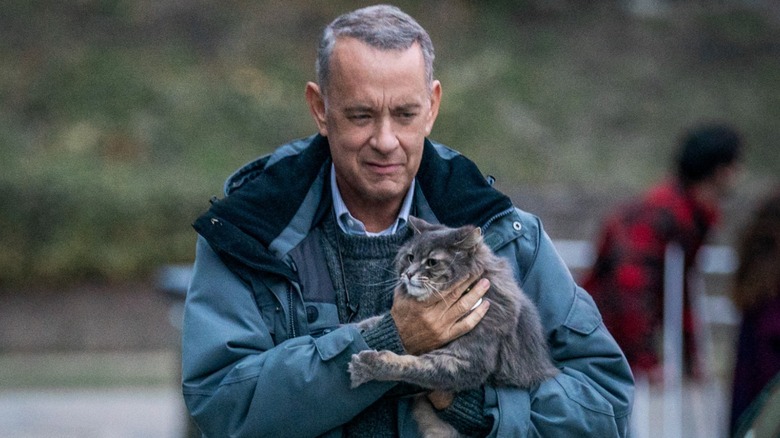 Niko Tavernise/Sony Pictures
Based on the 2012 novel "A Man Called Ove," "A Man Called Otto" is a 2023 film that tells a touching story of a grumpy, grieving old man whose heart is warmed by his kind neighbors. Starring Tom Hanks in the titular role, the movie was released on January 13 with fairly positive reviews, earning a 69% Tomatometer score and a much warmer 97% audience score on Rotten Tomatoes.
In a film landscape full of massive franchises like the Marvel Cinematic Universe and Star Wars, it's refreshing to see a stand-alone movie that tells a realistic, grounded story that still tugs at the heartstrings. And it doesn't hurt to have Hanks either, one of the most beloved actors of our time.
Although "A Man Called Otto" is currently only showing in theaters, some of you might want to skip the hassle of going out and wait until you can watch it at home. Fortunately, we now know when you can watch it on your own TV.
It won't be long until you can watch A Man Called Otto at home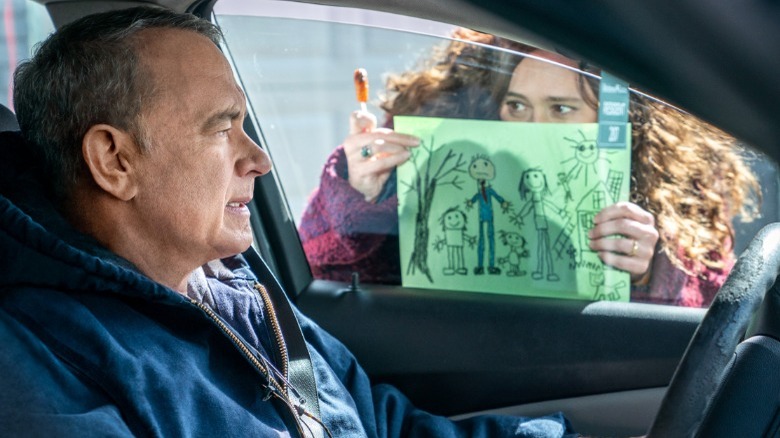 Niko Tavernise/Sony Pictures
According to DVDs Release Dates, "A Man Called Otto" is coming first to Amazon Prime and iTunes on February 21, with those who want to own the film in a physical format having to wait a little longer until March 14, when the DVD and Blu-ray for the movie will be released.
We can also safely assume that the film will eventually be streamable on Netflix since the film's distributor, Sony Pictures, signed streaming a deal with Netflix allowing all its films to come to the platform. As for when this will happen, there isn't an official release date, but by looking at precedent, we can make an educated guess.
For example, "Uncharted" was released in theaters on February 18, 2022, and came to Netflix 24 weeks later, on August 5, 2022 (via Flixable), so if the same is true for "A Man Called Otto," we could expect to see the film hit the streaming platform on June 30.